Muzigal launches its State-of-the-art Music Academy in Madhapur, Hyderabad
23-01-2023 Mon 12:08 | Press Release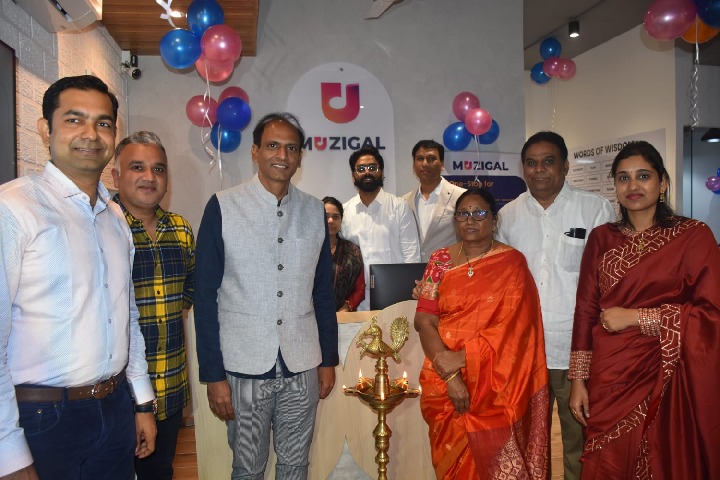 Muzigal launches its State-of-the-art Music Academy in Madhapur, Hyderabad.

Muzigal continues to establish itself as a prominent player in the organized music education industry, expanding its reach and making a substantial impact.



Hyderabad, 22 January 2023: Muzigal, India's largest Music Education Platform, launched its state-of-the-art music academy in Madhapur, Hyderabad.

Located in Madhapur (Hyderabad), the academy is spread over 1800 sqft and boasts of an unmatched ambience which is highly conducive to the learning of music including vocal and instrumental. With a capacity to accommodate over 500 students, spread over multiple batches, the Music Academy at Madhapur will offer lessons in Guitar, Keyboard (Piano), Drums as well Vocal Music comprising Western, Hindustani and Carnatic Music. For the inaugural month, post the launch of the Music Academy, Muzigal is offering 1-month of free music education with all enrolments.

Muzigal's state-of-the-art academy is setting a gold standard in music education by providing a 360-degree solution in the music learning and teaching eco-system with online, offline and music instruments' shop-front integrated into one platform.

Speaking at the launch of the Academy, Muzigal's Founder Dr. Lakshminarayana Yeluri said, "The Muzigal Academy builds on our mission of democratizing music education by giving learners access to a state-of-the-art learning center in their own community. This will represent the best learning and teaching experience one could hope for in music. It will cater to the widest range of courses in Indian classical and western music taught by expert music teachers. In addition to these, a structured curriculum, periodic assessments, certification, flexible fee payment plans, highly trained teachers, and easy access, make it learner-centric at heart."

With over 10,000 students spread across India, USA, UK, Australia, and UAE, supported by 300 trained music teachers, Muzigal has helped students fulfil their music aspirations globally, whether they are hobby learners or serious learners hoping to achieve Trinity grade certification.

Traditional music institutions in India have mostly remained as mom-and-pop shops, home tuitions or through some of the large boutique institutions that are either restricted to certain geographies or limited only to advanced level of music learners that are not built to scale with a tech stack behind them. Muzigal's academy epitomizes and reimagines neighbourhood music academies with state-of-the-art infrastructure, wide choice of music courses, dedicated staff, trained teachers and a shop-front. Muzigal invites learners of all age groups and walks of life to come and join the fun.

Muzigal provides a comprehensive approach to music education by leveraging its online presence, offline academies and expert teachers to address the needs of music learners. This approach ensures that students have the resources and guidance necessary to achieve their musical aspirations.



About Muzigal

Muzigal was born with a vision to democratize the music education space and with a mission to make structured music education accessible and affordable - be it online or offline - across the world which has largely remained unaddressed.

Muzigal is India's first "phygital" music ecosystem which allows students to pursue their music aspirations through an online, offline or a combination of online offline teaching methodology. Our platform makes the entire Music learning seamless and smooth right from booking, scheduling, live video, and messaging between the student and teacher.

Muzigal is the brainchild of Dr. Lakshminarayana Yeluri, a serial entrepreneur and a music aficionado who has taken it upon himself to democratize music learning and to ensure no aspiring musician is deprived of the opportunity to learn from the best teachers there are.
---
More Press Releases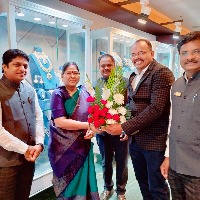 PMJ Jewels hosts Vizag's grandest and biggest wedding jewellery exhibition
10 hours ago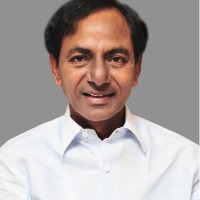 CM KCR expressed condolences on the death of Amshala Swamy
10 hours ago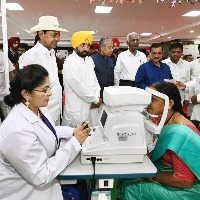 రాష్ట్రంలో "కంటి వెలుగు" కార్యక్రమం దిగ్విజయంగా కొనసాగుతున్నది
10 hours ago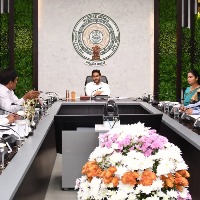 AP CM YS Jagan reviews the health medical and family welfare department works
1 day ago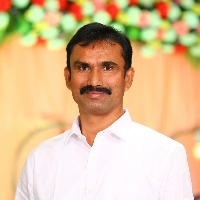 మరణించినా..సజీవుడిగా ఆరు అవయవాలు దానం
1 day ago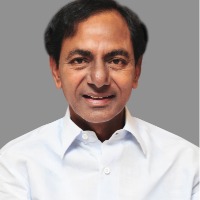 CM KCR expressed condolences on the demise of popular film actress, and former MP Jamuna
1 day ago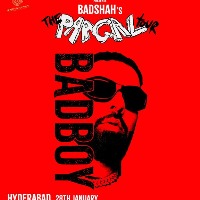 Magic Moments Vodka and 8 PM Premium Black Whisky are all set to bring Badshah live in Hyderabad in association with Percept Bollyboom
1 day ago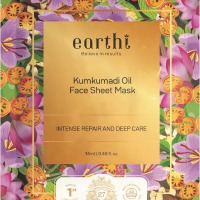 Shoppers Stop ties up with Earthi, Launches World's 1st Kumkumadi Oil Face Sheet Mask
1 day ago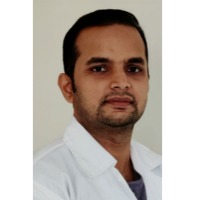 Revolutionizing Eye Care: Innovations and Advances to Look Out for in 2023
1 day ago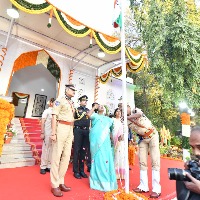 Press Photos - 74th Republic Day celebrated in a grand manner at Raj Bhavan in Hyderabad
2 days ago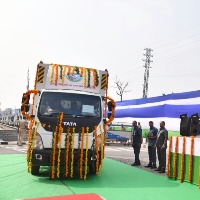 CM YS Jagan launches phase 2 of India's first govt run veterinary Ambulance network
3 days ago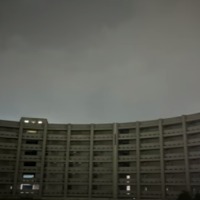 GITAM University launches year-long nutrition initiative to mark International Year of Millets
4 days ago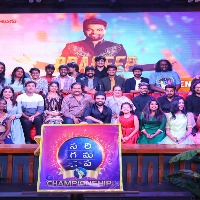 Sa Re Ga Ma Pa Championship gets a glitzy launch
4 days ago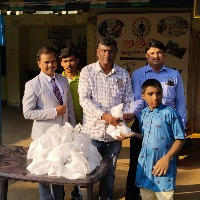 Platform65 Serves Up a Helping Hand: Restaurant Chain Launches Food Distribution Drive for Underprivileged on Republic Day"
4 days ago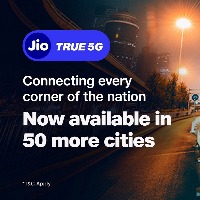 JIO announces the largest ever JIO True 5G roll-out with 50 cities across 17 States / UT
4 days ago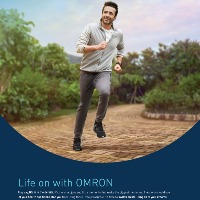 OMRON Healthcare launches new communication campaign 'Life on with OMRON' to strengthen awareness around preventive healthcare
5 days ago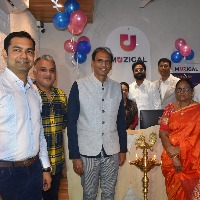 Muzigal launches its State-of-the-art Music Academy in Madhapur, Hyderabad
5 days ago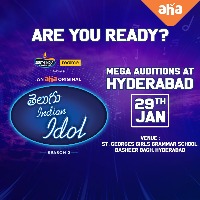 బ్లాక్‌బస్టర్‌ రియాలిటీ షో 'తెలుగు ఇండియన్‌ ఐడల్‌' సీజన్‌ 2 కి సిద్ధమైన ఆహా!
5 days ago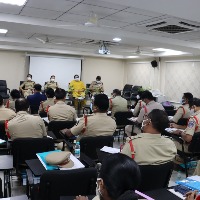 రాష్ట్రంలో మహిళా భద్రత, ప్రజా భద్రత సురక్షితం, ..షీ టీమ్స్ ఏర్పా టు చేసిన తొలి రాష్ట్రం తెలంగాణ
5 days ago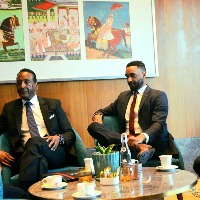 భారీ స్కాల‌ర్‌షిప్ ఆఫ‌ర్‌తో విద్యార్థుల‌కు యూనివ‌ర్సిటీ ఆఫ్ వెస్ట్ లాస్ ఏంజిల్స్ ఆహ్వానం
6 days ago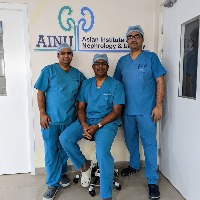 మూడేళ్ల బాలుడికి మూత్ర‌కోశంలో రాళ్లు
6 days ago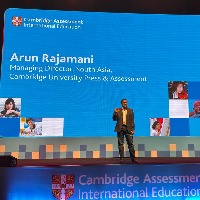 కేంబ్రిడ్జ్‌ ఇంటర్నేషనల్‌ ఎగ్జామ్స్‌ 2021–22 లో భారతదేశం నుంచి అగ్రస్థానంలో నిలిచిన 48 మంది భారతీయులు
1 week ago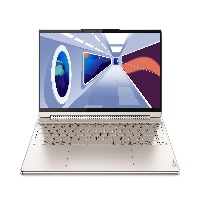 భారతదేశపు మొట్టమొదటి 13వ జెన్‌ ఇంటెల్‌ కోర్‌ ప్రాసెసర్‌ శక్తితో కూడిన ల్యాప్‌టాప్‌ను విడుదల చేసిన లెనెవో
1 week ago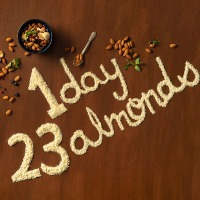 National Almond Day 23 January 2023: These wonder nuts may improve skin health, recover muscle strength, promote heart health, and help in diabetes management
1 week ago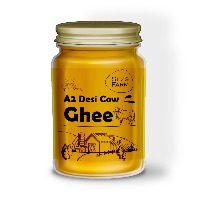 ఏ2 దేశీ ఆవు నెయ్యి విడుదల చేసిన సిద్స్‌ ఫార్మ్‌
1 week ago