CS Somesh Kumar holds review meeting with officials on Dharani
12-02-2021 Fri 17:15

Hyderabad: Somesh Kumar, IAS, Chief Secretary Government of Telangana and Narsing Rao, Prl. Secretary to Chief Minister today held a detailed review meeting on Dharani related issues with concerned officials at BRKR Bhavan.

During the review meeting, it was noted that various steps have been taken to address and clear several longstanding issues. The pending mutation module is available in Dharani. So far, 74688 applications have been received, 62847 disposed by the Collectors in this module.

A module for granting Pattadar Passbooks to companies, institutions is available in Dharani. An NRI module to address NRI related issues is also deployed in Dharani. A module for registration by and in favour of institutions/companies was under development and would be deployed by 15th February 2021.

Chief Secretary directed that special teams to be constituted to visit villages and study how these modules were being used in the districts. These teams will identify hardships, if any, relating to these issues and suggest solutions for resolving these issues. Chief Secretary also directed that Dharani related issues should be attended on priority and Collectors should take a personal interest in the matters and resolve cases, particularly cases kept in Part-B, on priority.

V. Seshadri, IAS., CIG, Ronald Rose, IAS., Special Secretary, Finance, GT. Venkateshwar Rao, IRS, MD, TSTS, Satyasaradha, IAS., Special Officer, O/o CCLA, B.Ramaiah, IAS., (Retd), Sunder Abnar, OSD(LM &LAR), O/o CCLA, and other officials were present in the meeting.

CS held a review meeting with officials on the supply of Drinking Water: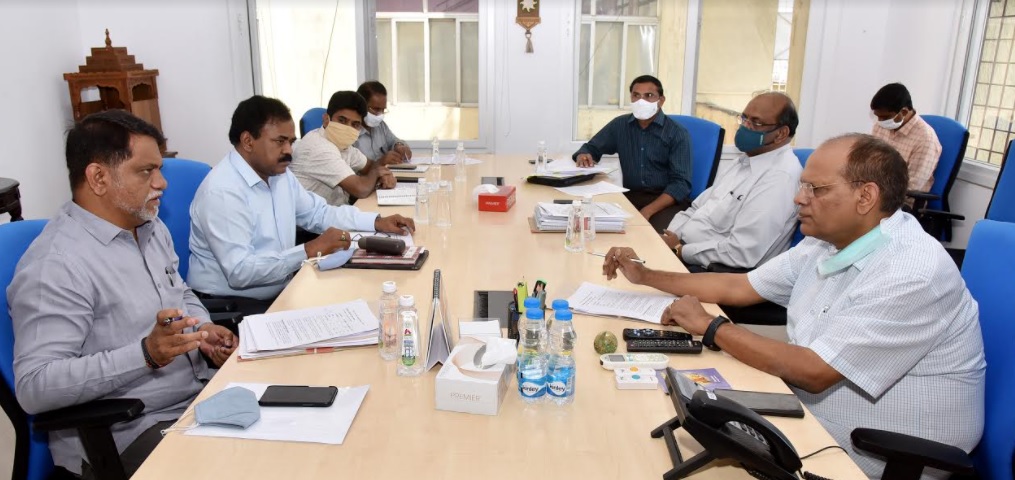 As per the instructions of Chief Minister K.Chandrashekhar Rao, Somesh Kumar, IAS, Chief Secretary, Government of Telangana directed the officials to speed up the process of Free Drinking Water Supply in Hyderabad City.

Chief Secretary held a review meeting with Arvind Kumar, IAS, Principal Secretary (MA&UD), Dana Kishore, IAS, MD, HMWS&SB, Lokesh Kumar, IAS, Commissioner, GHMC, Dr.N.Satyanarayana, IAS, CDMA at BRKR Bhavan today.

Chief Secretary instructed MD, HMWS&SB to complete Aadhar seeding with PTIN and CAN number with beneficiaries to improve the water supply system duly giving priority to uncovered and slum areas.

Chief Secretary directed the officials to initiate steps to complete formalities and instructed to prepare an action plan to complete the construction of 2BHK houses along with infrastructure on a priority basis in the State. He also directed to develop Tree Parks in all wards of municipal areas in the State.
---
More Press Releases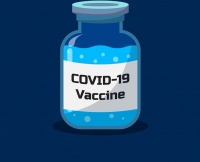 Telangana Covid Vaccination update as on 03.03.2021
5 hours ago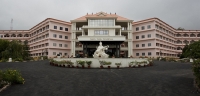 B.Tech Admissions 2021 Open at Amrita Vishwa Vidyapeetham
6 hours ago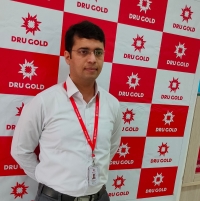 DRU GOLD, trusted gold recycling brand from Hyderabad goes on massive expansion spree with new stores
6 hours ago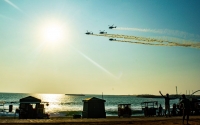 Chief of the Air Staff (CAS) visit to Sri Lanka
9 hours ago

Governor Tamilisai calls for campaign to motivate people for vaccination
9 hours ago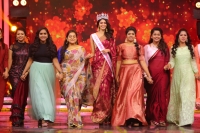 Zee Telugu Celebrates International Women's Day with 'Maguva, Lokaniki Telusa Nee Viluva'
9 hours ago
'Go Extra' campaign reaches truck fleets and drivers through on-ground events at key transport hubs
9 hours ago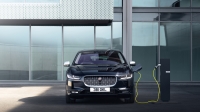 Jaguar land Rover retailer network gears up for launch of the all-electric Jaguar I-Pace in India
10 hours ago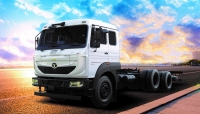 Tata Motors launches the Signa 3118.T, India's first 3-axle 6x2 truck
10 hours ago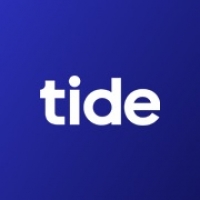 Tide to hire 300 for its Hyderabad global development center (GDC)
10 hours ago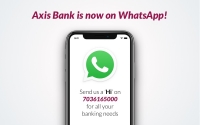 Axis Bank launches WhatsApp Banking
12 hours ago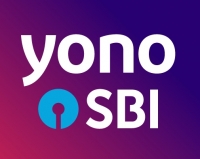 SBI Launches 2nd Edition of YONO Super Saving Days
12 hours ago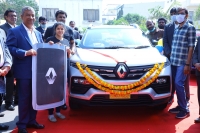 Renault Kiger makes a bold foray with more than 1100 pan India deliveries on the first day
13 hours ago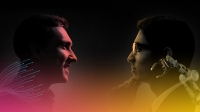 Optimize or Transform? TCS' New Digital Suite Empowers Germany's Mittelstand to Accomplish Both
14 hours ago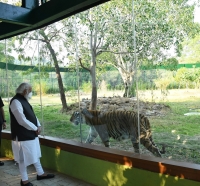 PM salutes all those working towards wildlife protection on World Wildlife Day
15 hours ago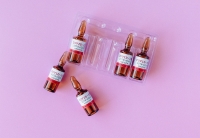 Telangana Covid Vaccination update as on 02.03.2021
1 day ago
NASSCOM and Microsoft announce the AI Gamechangers program to accelerate AI led Innovation in India
1 day ago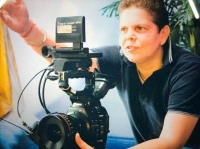 Josh, India's leading short-video platform, sets up Josh Studios
1 day ago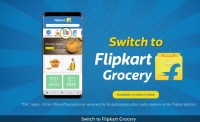 Flipkart expands grocery service to 50+ cities in India
1 day ago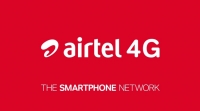 Airtel fortifies its strong spectrum portfolio, Acquires 355.45 MHz spectrum for Rs. 18,699 Crores
1 day ago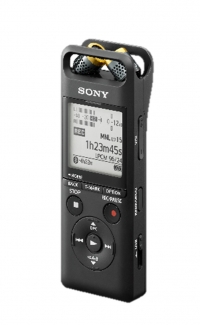 Sony launches digital voice recorder PCM-A10 for supreme sound and superior recording
1 day ago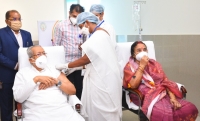 Andhra Pradesh Governor and Lady Governor receive first dose of Covid-19 vaccine
1 day ago
Historic! Six Hyderabad FC players called up for National Camp
1 day ago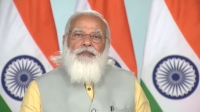 PM inaugurates Maritime India Summit 2021
1 day ago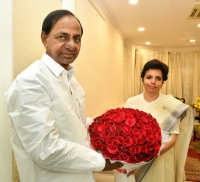 CM KCR makes courtesy call on Chief Justice Hima Kohli
2 days ago