Josh announces Jflix film festival, a first-of-its-kind to celebrate short-video content
18-10-2021 Mon 14:31
Gives users with a smartphone a chance at one-minute filmmaking
Hyderabad, 18 October, 2021: The Oscars and the Cannes Film Festival are inarguably the biggest events celebrating the movie industry. But as the art of film and video making change and diversify into new and popular formats, they need to be recognised and celebrated. With this view in mind, Josh, India's fastest growing and most-engaged short-video app has announced the JFLIX Film Festival– a first-of-its-kind film festival by a short-video app celebrating the rise of vertical videos, inviting participation from creators and users across India to produce and submit one-minute long films.
As technology advances and accessibility increases, the smartphone has become a creator's best friend to produce high quality content. JFLIX, in a first, aims to encourage and celebrate vertical video content created on smartphones. The call for entries that kickstarted on the Josh app from October 11th, are challenging creators and aspiring filmmakers to produce and deliver impactful short films ranging across genres like romcoms, musicals, comedy and action to fashion, drama and travel, all within the time span of a minute. Entries to submit one-minute films on the Josh app are open till November 1st.
Post the entry deadline, the best entries will be selected for the Grand Finale by celebrity judges Farah Khan, Kunal Kohli and Prabhudeva. Scheduled to take place in Goa on November 12th, the Grand Finale will be hosted by actors Vivek Oberoi and Urvashi Rautela and Josh's superstar and influencer Faisal Shaikh (Mr. Faisu). The finale will also feature renowned personalities from the film industry like actors Suniel Shetty, Alaya F, Dino Morea, Soniya Mehra, Sahil Khan, Karan Wahi, Gizel Thackral and Sonali Raut. The 'Winner of the BEST PICTURE' will head to Hollywood to attend the Oscars to be a part of the red carpet, celebrity screening and post party celebrations.
"We, at Josh, have crafted JFLIX with the sole purpose of celebrating the rise of creative talent creating vertical videos in India. JFLIX is a first-of-its-kind vertical format short film festival. The content today is created not with expensive filming equipment but with simple smartphones. Such extraordinary content created with the simplest tools, requires a great deal of talent, which the creators of today can do with ease. The idea that powers Josh is to give the rising talent of this country a platform to share their unique creativity and passion with the world and get the recognition they deserve. JFLIX is for those who love creating narratives and telling stories. A one-minute narrative short story is a new way of creating content in the short video space. While we celebrate the content, we also celebrate the remarkable talent that creates it. We are very excited to launch JFLIX and set a benchmark for short-video narrative filmmaking & storytelling in India. JFLIX seeks to disrupt the way short video is created today." said Seher Bedi, Head of Josh Studios.
Offering a wholesome learning experience, Josh strives to give the participants of JFLIX a glimpse into the workings of the film industry and the exposure to strengthen their content creation. The participants will also indulge in video making sessions that will teach them how to create high quality content. JFLIX promises to be an exciting event for the Indian short-video ecosystem where apart from celebrity interactions and training sessions, the Grand Finale will also come live with various interactive pop-ups, activity and content creation zones and movie screenings to give the attendees a gala time.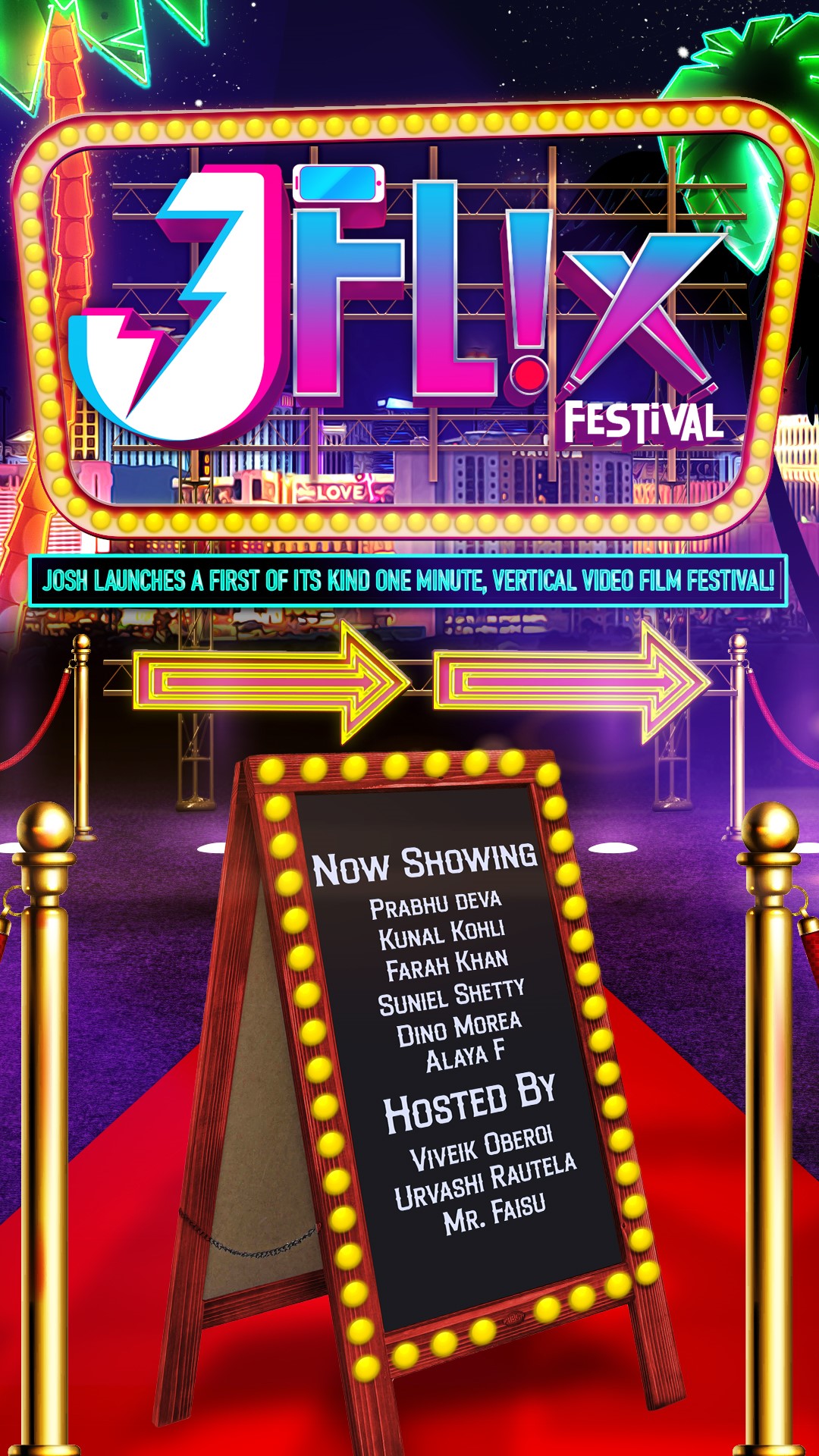 ---
More Press Releases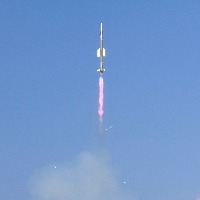 India successfully test fires vertical launch short range surface to air missile
15 hours ago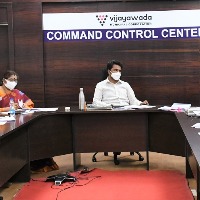 పారిశుధ్య నిర్వహణ, పార్క్ ల సుందరీకరణ అంశాలపై వీఎంసీ కమిషనర్ సమీక్షా
15 hours ago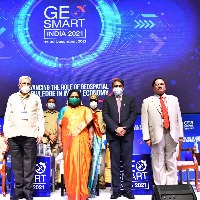 Geospatial technologies crucial for the sustainable development: Governor Tamilisai
18 hours ago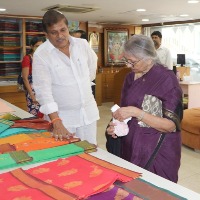 ఆంధ్రప్రదేశ్ క్రాప్ట్ కౌన్సిల్ తో ఆప్కో అవగాహన
18 hours ago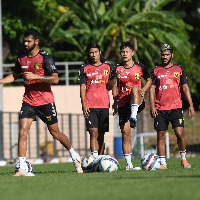 Hyderabad, Bengaluru face-off in crunch clash
20 hours ago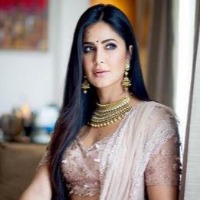 8 Times Katrina Kaif was Muhurat-Ready!
20 hours ago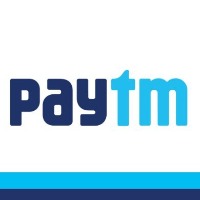 Paytm Travel launches special flight fares for armed forces, students and senior citizens
21 hours ago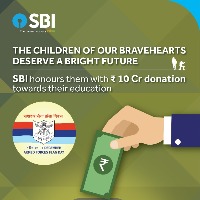 SBI contributes Rs. 10 crores to the Armed Forces Flag Day Fund
1 day ago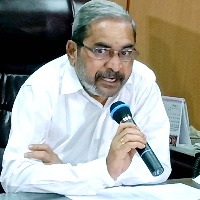 కరోనాతో మరణించిన జర్నలిస్టు కుటుంబాలకు 2 లక్షలు.. ఈ నెల 15న చెక్కుల పంపిణీ
1 day ago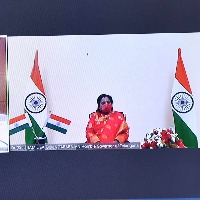 India has tremendous potential to emerge as the global powerhouse of healthcare sector: Governor Tamilisai
1 day ago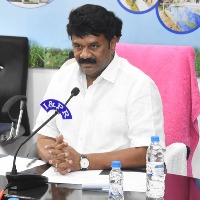 రొయ్య పిల్లల పంపిణీ పర్యవేక్షణకు కమిటీ ఏర్పాటు: మంత్రి తలసాని
1 day ago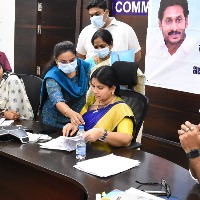 స‌మ‌స్య‌ల సత్వర ప‌రిష్కార వేదిక 'స్పందన': విజ‌య‌వాడ‌ మేయర్ రాయన భాగ్యలక్ష్మి
1 day ago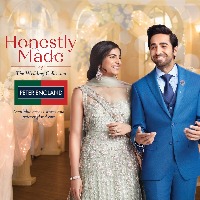 Peter England launches its new wedding range with 'Honestly Made' campaign for men
1 day ago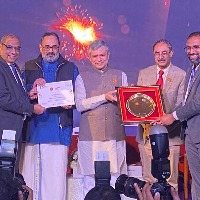 Paytm Payments Bank leads digital payments and UPI in India
1 day ago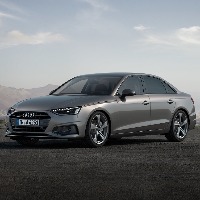 Audi India introduces A4 Premium to celebrate a successful 2021
1 day ago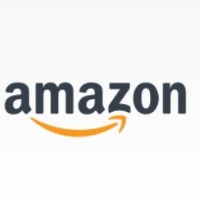 ​Amazon Pay announces expansion of its 'Smart Stores'
1 day ago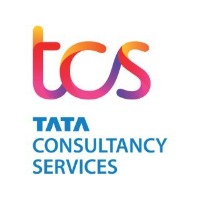 TCS Wins the CII Industrial IP Award 2021 for Best Patents Portfolio
1 day ago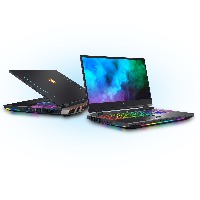 Acer announces all new Predator Helios 500 gaming laptop with 4K Mini LED panel
1 day ago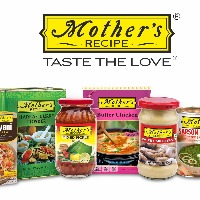 Mother's Recipe makes its presence felt at the Indian Pavilion at Expo2020 Dubai
1 day ago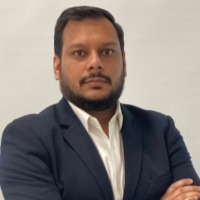 Mswipe appoints Rohit Agrawal as CEO of Mcapital
2 days ago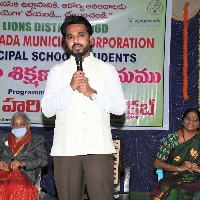 మానసిక ఉల్లాసానికి యోగా దోహదం: వీఎంసీ కమిషనర్ ప్రసన్న వెంకటేష్
3 days ago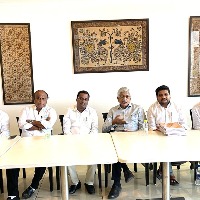 మ‌హాత్మా జ్యోతిబా ఫూలే గురుకుల పాఠశాలలు భేష్‌: కర్ణాటక బీసీ క‌మిష‌న్ చైర్మ‌న్
3 days ago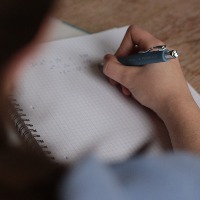 ఈ నెల 11న బీసీ స్టడీ సర్కిల్ లో సివిల్స్-2022 స్క్రీనింగ్ టెస్ట్
3 days ago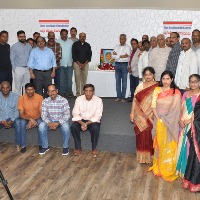 డల్లాస్ లో తానా, ఆట, నాటా, నాట్స్, టి.టి.ఎ మరియు టాంటెక్స్ ఆధ్వర్యంలో సిరివెన్నెలకు అశ్రునివాళి!
4 days ago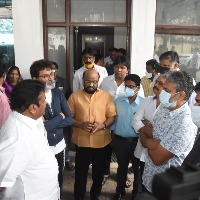 సినిమా టికెట్ల ధరల పెంపుపై త్వరలోనే నిర్ణయం: మంత్రి తలసాని
4 days ago