Microsoft launches Azure Stack HCI in India to empower organizations with advanced hybrid cloud capabilities
11-02-2021 Thu 15:37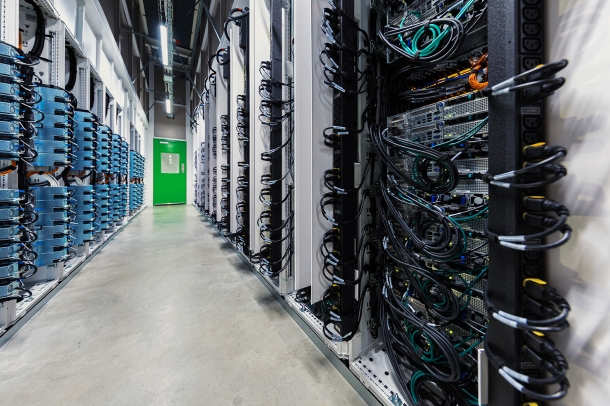 Hyderabad, February 11, 2021: Microsoft India has announced the general availability of Azure Stack HCI, a new hyperconverged infrastructure (HCI) solution, that combines the flexibility, scalability, and price-performance advantages of hyperconverged infrastructure with native Azure hybrid capabilities.

Part of the Azure Stack portfolio, it provides organizations seamless access to Microsoft Azure for hybrid cloud scenarios across datacenters, remote offices, cloud and edge locations Compatible with both Windows and Linux virtual machines, Azure Stack HCI solutions will be available from 20 partners offering Microsoft-validated hardware systems to ensure optimal performance and reliability.

As organizations rebuild their businesses, an effective multi-cloud, multi-edge hybrid approach will be vital. It provides them the much-required agility, efficiency and resilience, while staying compliant. For most large enterprises or highly regulated industries, a hybrid approach makes the most sense, keeping in mind latency, regulations, data sovereignty, or complexity in moving large volumes of legacy data to cloud. Moreover, it helps organizations to scale existing infrastructure, maximizing value from on-premise investments, seamlessly maintain business continuity, secure resources, and unlock new business scenarios.

Azure Stack HCI aims to empower businesses by enabling them to build and run cloud-native applications with seamless access to cloud services on-premises with existing tool, processes, and skillsets. It combines infrastructure-as-a-service (IaaS) and platform-as-a-service (PaaS) services in a software stack that spans on-premises datacenters and Microsoft's Azure cloud, providing the latest and up to date security, performance, and feature updates.

With Azure Stack HCI, organizations can:
Modernize and secure datacenters: Update foundation infrastructure; gain better efficiency and lower costs; and simplify governance and operations.
Affordably modernize branch offices: Azure HCI Stack provides cost-efficient IT infrastructure resources including to remote locations, improves storage availability & resilience, and streamlines distributed workloads.
Experience industry-best performance for high-end workload: The solution supports multiple database transactions with very low latency.
Use Virtual Desktops infrastructure with edge computing: Brings desktops on-prem for low latency and data sovereignty enabling remote work in a secure and compliant manner.
It can be scaled according to workload of enterprises and provides access to familiar tools from Microsoft as well as popular third-party tools. A Microsoft pay-as-you-go subscription model promises to deliver flexibility and lower total cost of ownership (TCO).
According to Rajiv Sodhi, COO, Microsoft India, "The role of hybrid cloud has transformed from being integrator of datacenters with the public cloud to enabler of day-to-day business functions. Consistent hybrid tools and experiences have never been more important and Azure Stack HCI brings together the familiarity and flexibility of on-premises virtualization with powerful new hybrid capabilities. With our cloud-native approach, we aim to help customers realize higher value HCI through quick deployment and integration that leverages familiar management and tools with flexible Azure subscription pricing. This will enable organizations to be adaptive, agile, efficient, and responsive across locations, optimizing operations and IT cost efficiency in an increasingly remote work environment today."
"Modern Indian enterprises consider the cloud to be an essential investment that lies at the heart of their digital transformation efforts, creating the scale and cost efficiencies they need. Enterprises are increasingly turning to hybrid cloud models to modernize their infrastructure for flexibility in workload placement without compromising on performance and security. Azure Stack HCI simplifies how IT can access Azure services based on what makes sense for their business, whether that is on premises or in the cloud. Intel Select Solutions combine Intel-based hardware with Microsoft Azure Stack HCI to form the basis for simplified, low-cost, hyperconverged infrastructure by enabling scalable storage, compute and memory." - Prakash Mallya, VP and MD – Sales, Marketing and Communications Group, Intel India.
Microsoft is collaborating with Intel on taking Azure Stack HCI to the market. Intel supports Azure Stack HCI through a broad set of technologies foundational to scaling, processing, and moving workloads. Intel Select Solutions for Microsoft Azure Stack HCI combine innovative software with cutting-edge hardware to deliver an intelligent cloud for all. At the heart of these advancements is the collective partner ecosystem of the two companies, collaborating on innovation that brings the benefits of Azure Stack HCI on Intel architecture to customers faster.
The three steps to setting up Azure Stack HCI

Adopting hybrid cloud is a journey and it is important to have a strategy that considers different workloads, skillsets, and tools. Microsoft is the only leading cloud vendor that delivers a comprehensive set of hybrid cloud solutions, so customers can use the right tool for the job without compromise. Azure has been designed to be hybrid from the beginning and the latest innovations from the portfolio include Azure Stack, Azure Arc, and Azure IoT capabilities. Microsoft offers cloud services locally from three datacenters in India, which are part of a global network of over 60 Azure regions.
---
More Press Releases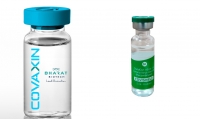 Telangana Covid Vaccination update as on 06.03.2021
17 hours ago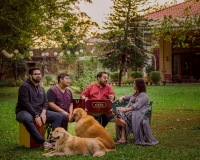 'Asian Paints Where The Heart Is' Season 4 kicks-off with Music Maestro Shankar Mahadevan's Sprawling Holiday Home
18 hours ago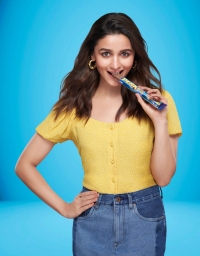 Alia Bhatt's new mantra in life is to 'Take It Light' with Cadbury Perk
21 hours ago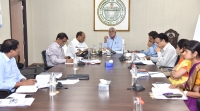 తెలంగాణ ప్రభుత్వాన్ని అభినందించిన కేంద్ర హౌసింగ్, అర్బన్ ఎఫైర్స్ సెక్రటరి
22 hours ago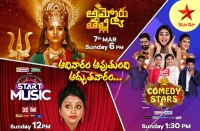 Goddess Nayanatara appears on Star Maa this Sunday
1 day ago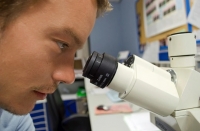 India Science Research Fellowship (ISRF) 2021 announced
1 day ago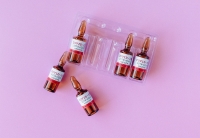 Telangana Covid Vaccination update as on 05.03.2021
1 day ago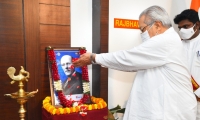 శాంతి స్ధాపన కోసం రోటరీ ఇంటర్నేషనల్ కృషి అభినందనీయం: ఏపీ గవర్నర్ బిశ్వ భూషణ్ హరిచందన్
1 day ago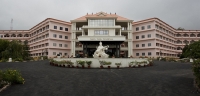 Amrita School of Engineering Announces AlgoQueen Programming Contest for Girls
1 day ago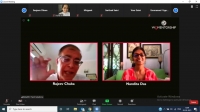 MG launches ''WOMENTORSHIP' to support social women entrepreneurs
1 day ago
PayPal India launches Unity Bloom with WSquare
1 day ago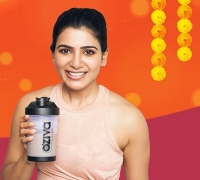 Samantha Akkineni urges everyone to Upgrade to Clean Nutrition with OZiva
1 day ago

We need to ensure good nutritional status of tribal people: Governor Tamilisai
1 day ago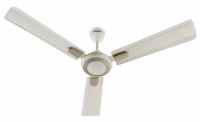 Finolex Cables strengthens its FMEG portfolio!
1 day ago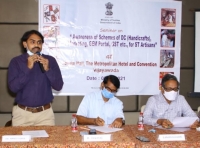 హస్తకళాకారుల ఉన్నతికి కేంద్ర రాష్ట్ర ప్రభుత్వాల విభిన్న కార్యక్రమాల అమలు: లేపాక్షి నిర్వహణా సంచాలకులు లక్ష్మినాధ్
1 day ago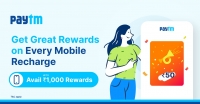 Paytm offers rewards up to Rs. 1000 on mobile recharges, launches referral scheme to get assured cashback of Rs. 100
1 day ago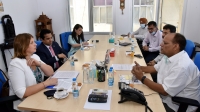 తెలంగాణ సీఎస్ ను కలిసిన ఈస్తోనియా అంబాసిడర్
1 day ago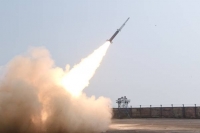 DRDO conducts successful flight test of Solid Fuel Ducted Ramjet
1 day ago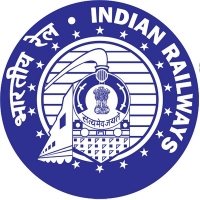 Present increase in platform ticket prices at some stations is a "Temporary" measure
1 day ago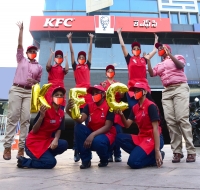 KFC India launches all-women restaurant in Hyderabad
2 days ago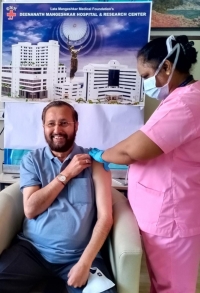 Union Minister Prakash Javdekar receives his first shot of COVID19 vaccine
2 days ago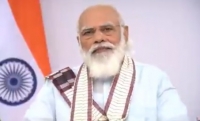 PM pays tributes to Biju Patnaik on his birth anniversary
2 days ago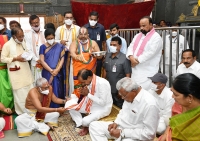 CM KCR visits Sri Lakshmi Narasimha Swamy Temple, Yadadri
2 days ago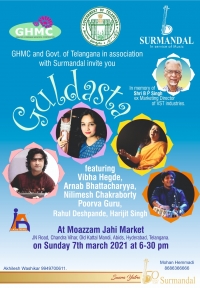 ఈనెల 7న మొజమ్ జాహి మార్కెట్ ఆవరణలో "గుల్దస్తా" సంగీత కార్యక్రమం
2 days ago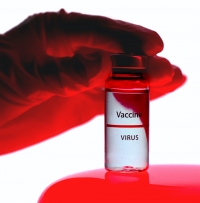 Telangana Covid Vaccination update as on 04.03.2021
2 days ago