NHRD launches Unique initiative "Get Set Go-Mentor@Campus"
20-11-2020 Fri 16:07
NHRD Hyderabad chapter to strengthen academic institutes by helping their students become employable
To support faculty by sharing latest trends in management and by promoting an interface with the industry
To sign MoU with select educational institutes
Hyderabad, November 20, 2020: The National HRD Network (NHRD), Hyderabad under the leadership of Mr Srini Vudumula is planning to strengthen academic institutes by helping their students hone their employability skills, supporting faculty by sharing latest trends in management and by promoting an interface with the industry. Most of the students need help in understanding industry expectations, building an appropriate resume, in positioning themselves for internships and in preparing for job interviews. NHRD wishes to address these challenges through a unique initiative called "Get Set Go- Mentor@Campus".
About 100 Practising Professionals working at leadership roles in leading organisations would Interact & Mentor students of select premier B-schools through virtual and physical mode. They will interact with the students and conduct sessions on building interpersonal skills, resume-writing, positioning for internships and honing interviewing skills. NHRD also wishes to create Learning Circles or Clubs in chosen B-Schools to be managed by students themselves under the guidance of an Industry Mentor & a Faculty Guide.
These clubs will also double up as facility enrichment platforms by focusing on contemporary issues and trends in management to enable faculty gain practical insights from industry.
In this direction, we will be signing an MOU with select educational institutes to start with and plans to expand rapidly in the coming two months. NHRD wishes all B-Schools to reach out and be part of this initiative.
Speaking on the occasion, Mr Srikanth Surampudi, Chair – Campus Connect & Academic Board, NHRD Hyderabad said – "We strongly believe that Get-Set-Go would enable; Stronger connect between Industry and Academic Institutions; and will help students acquire critical & life changing skills and also helps faculty to conduct and enthuse research on contemporary issues. 'Catch Them Young' – is our approach in grooming students who will be tomorrow's industry professionals"
Powered by Froala Editor
---
More Press Releases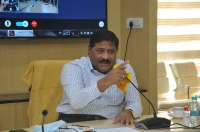 జీహెచ్ఎంసీ ఓట్ల లెక్కింపు సందర్భంగా రాజకీయ పార్టీలకు, అభ్యర్థులకు ఎలక్షన్ కమిషన్ సూచనలు!
2 hours ago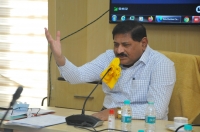 కౌంటింగ్ ప్రక్రియ మొత్తం వీడియోగ్రఫి ద్వారా చిత్రీకరణ: తెలంగాణ ఎన్నికల కమిషనర్
2 hours ago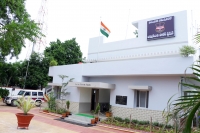 Telangana Home Minister appreciates police officers
2 hours ago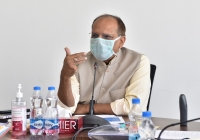 Telangana CS chaires the first meeting of state level steering committee for Covid-19 vaccine
3 hours ago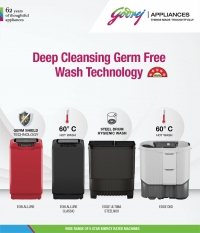 Godrej makes the winter warmer with launch of 5-star rated Hot wash enabled washing machines
3 hours ago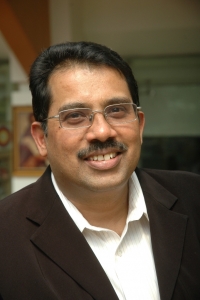 Muthoot Finance launches "Muthoot Gold Shield"
3 hours ago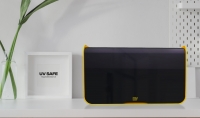 UV Safe introduces tabletop sanitizer under 'MY' for locations with heavy usage
8 hours ago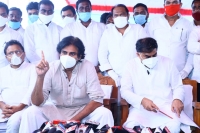 అసెంబ్లీలో బూతులు తిట్టుకోవడం కాదు.. రైతులకు ఎలా న్యాయం చేయాలో చూడండి: పవన్ కల్యాణ్
1 day ago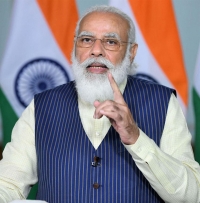 PM interacts with Kerala, Tamil Nadu CM's on the conditions prevailing due to Cyclone Burevi
1 day ago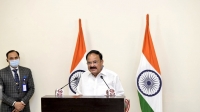 Venkaiah Naidu virtually addresses the 18th meeting of the Governing Council
1 day ago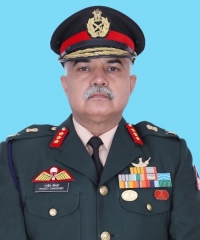 Lieutenant General Rajeev Chaudhry assumes charge as Director General Border Roads
1 day ago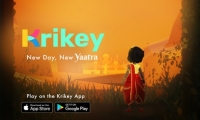 Krikey's augmented reality based game 'YAATRA' with Jio
1 day ago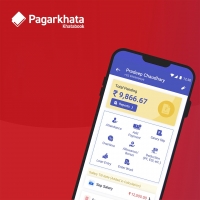 Khatabook introduces Pagarkhata App to digitize staff management for Indian MSMEs
1 day ago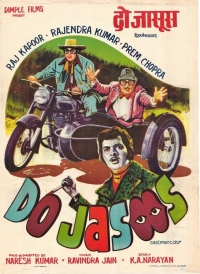 Heritage Transport Museum presents India's first exhibition of original Indian movie posters and lobby cards
1 day ago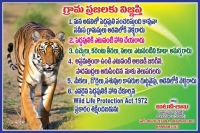 ఆసిఫాబాద్ జిల్లా సరిహద్దు ప్రాంతంలో సంచరిస్తున్న పులులు.. చర్యలు చేపట్టిన అటవీశాఖ
1 day ago

Finin and SBM Bank India launches India's first hyper-personalized Neobanking platform
1 day ago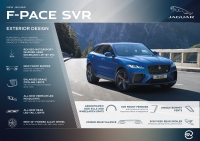 Jaguar takes F-Pace SVR to the next level with enhanced performance and design
1 day ago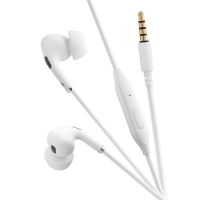 Lumiford launches the Ultimate U60 and U50 wired earphones
1 day ago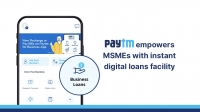 Paytm partners with Suryoday Small Finance Bank to empower MSMEs with instant digital loans
1 day ago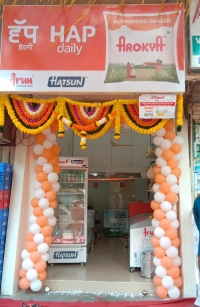 Hatsun Agro Product Ltd reaches retail milestone with 3000th Outlet
1 day ago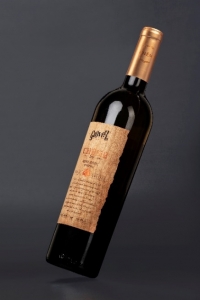 Grover Zampa Vineyards launches a new flamboyant wine – Grover Chêne Grande Reserve Chardonnay
1 day ago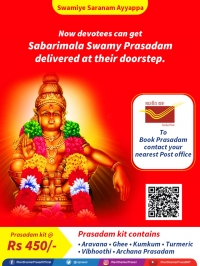 Department of Posts decides to deliver Sabarimala 'Swamy Prasadam' to devotees across the country at their doorstep
2 days ago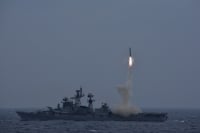 Successful Test Firing of BrahMos by Indian Navy
2 days ago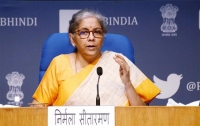 Finance Minister delivers keynote address at the inauguration of the Sri Lanka Economic Summit 2020
2 days ago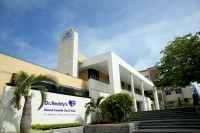 Dr. Reddy's and RDIF commence clinical trials for Sputnik V vaccine in India
2 days ago