Elite Foods introduces new initiative to support women led start-ups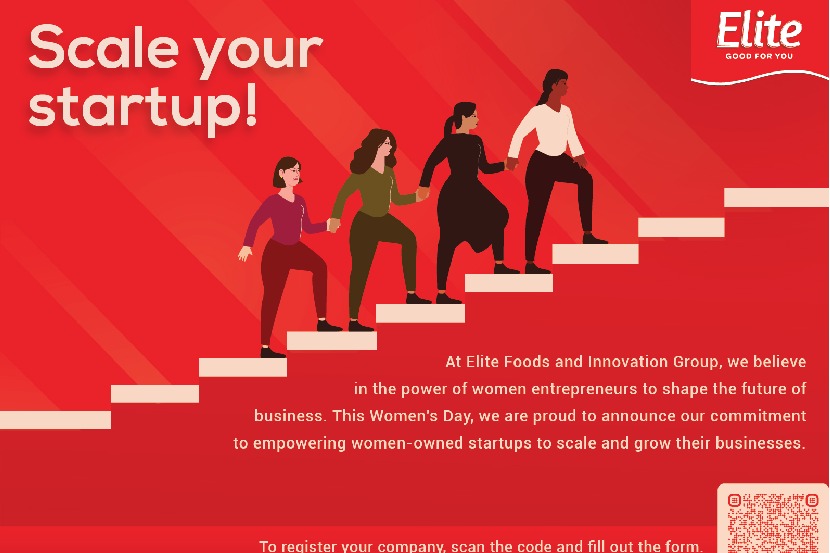  Registration for 'Scale your startup' campaign is open till 10th April, 2023
 Women led startups generating annual revenue exceeding 10 lacks, can apply.

Hyderabad: Elite Foods and Innovations Group launched its new initiative named 'Scale your startup' aiming to support women entrepreneurs across India. The initiative, which is the dream project of T. R Raghulal, Chairman and Managing Director of Elite Group provides women led startup with financial assistance and mentorship.
As part of the campaign, Elite plans to invest money in women-led start-ups generating annual revenue exceeding 10 lakhs and with startups more than 51 percent ownership by women. The selected start -ups get assistance including capital funding.
The selection criteria for the startups will be based on several factors, such as the team, market potential, business model, and social impact. The selection process will be undertaken by a panel of experts from different industry sectors.
"Our goal is to empower women entrepreneurs by providing support to achieve their dreams and reach their full potential," said Danesa Raghulal, Executive Director of Elite Foods and Innovation.
"By investing in women-owned and led startups, we are investing not only in their success, but in the future of our industry and economy. We believe that many women entrepreneurs, who have not received the support they deserve, can get better support through proper investments and partnerships which help them grow and create a new impact in the industry," added Danesa.
Interested startups can apply till April 10th. For more information and to register visit here https://www.eliteconnect.info
About Elite Foods
Elite Foods is a part of the Elite Foods & Innovation Group, that oversees and manages various activities pertaining to sectors such as food processing, food retail, organic foods, real estate, sports, infrastructure and trading.
The Elite Foods Division runs one of the largest food companies in South India. The food business of the group is divided into three major categories: Baking, Milling and Organic. Being the largest producer of packaged plum cakes in India, Elite Foods has aligned itself with the best practices in processing to furnish highly hygienic food products that are healthy, safe to eat, and trans-fat free. Elite brand is well known for its quality among consumers.
Besides India, the group has presence in many global markets including the Middle East, USA, UK, Europe, Canada, Singapore, South Africa, Australia, Taiwan, Israel and Malaysia. The vision of the company is "The Food Factory for the World". It is in complete coherence with its values that represent excellence, innovation, passion, knowledge, and motivation. Since its days of inception, the company has been proudly maintaining its rigorous standards of its commodities by the use of premium ingredients and its cutting-edge packing and shipping methods.