Balayya offer prayers, Roja breaks 108 coconuts for 3 capitals at Durga temple
05-10-2022 Wed 12:09 IST | Ap7am Desk |
Local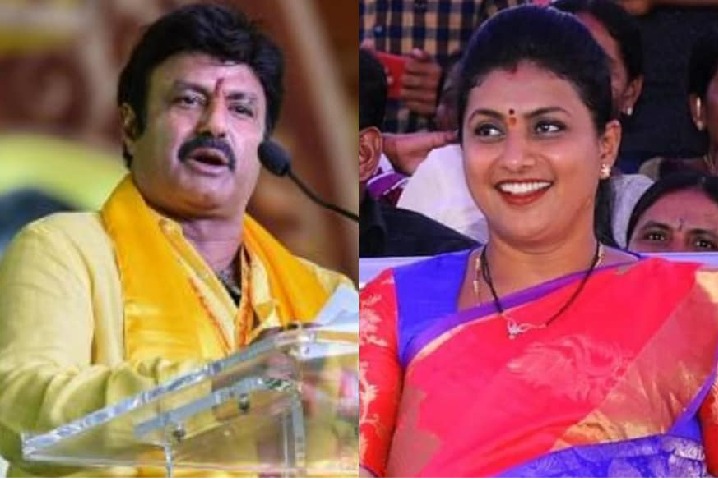 Vijayawada, October 5: TDP MLA from Hindupur and Tollywood actor Nandamuri Balakrishna visited Sri Durga Malleswara Swamy temple here on Wednesday and offered prayers to presiding deity. Temple officials offered him laddu prasadam and presented a portrait of the Goddess to MLA.

Speaking on the occasion, Balakrishna conveyed Dasara festival greetings to people of Andhra Pradesh and wished that state should progress on all fronts. However, he expressed unhappiness over officials for not arranging a mike at media point.

During VIP break darshan, Tourism Minister Roja visited the temple and sought Goddess blessings in favour of three capitals by breaking 108 coconuts. Talking to reporters, Roja said that she prayed for happiness and prosperity of people.

"I earnestly requested deity to remove all legal hurdles for setting up three capitals and development of three regions in Andhra Pradesh," she mentioned and stated that she will visit temple once again after decentralisation of capital.
---
More News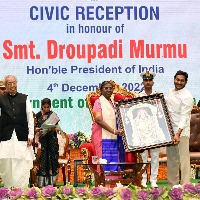 Rich traditions of Telugu language, literature well-known: Prez
8 minutes ago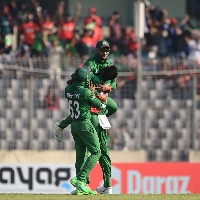 IND v BAN, 1st ODI: Shakib picks fifer, Ebadot takes four wickets as Bangladesh bowl out India for 186
10 minutes ago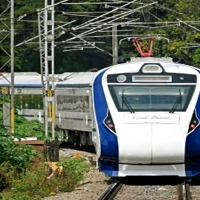 Secunderabad-Vijayawada Vande Bharat Express likely from new year
1 hour ago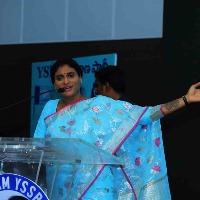 Y.S. Sharmila, Telangana's X-factor, turns out to be new irritant for KCR
1 hour ago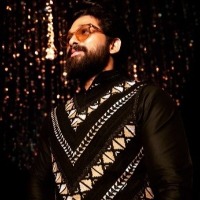 Allu Arjun addresses Russian fans in their local language and Pushparaj style
2 hours ago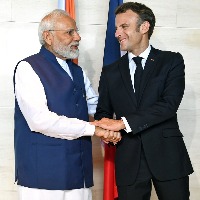 Trust my friend Narendra Modi to bring us together: French Prez Macron
2 hours ago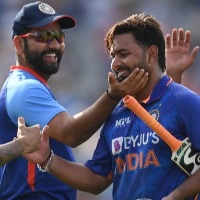 IND v BAN, 1st ODI: Rishabh Pant released from ODI squad; to be available for Test series
3 hours ago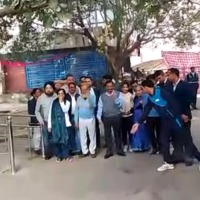 Delhi CM Kejriwal casts his vote, urges people to vote for honest party
4 hours ago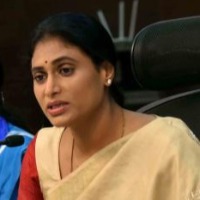 Sharmila's padayatra yet to resume as police serve show cause notice
4 hours ago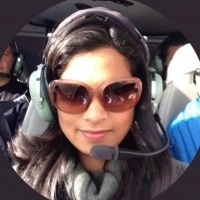 Indian-American fired by Musk as Twitter legal head at centre of censorship controversy
10 hours ago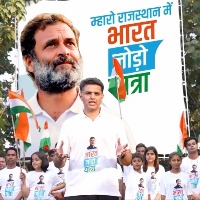 Sachin Pilot's video on 'Bharat Jodo Yatra' a hit on social media
17 hours ago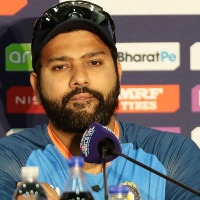 ODI World is still eight to nine months away, can't think so far ahead: Rohit Sharma
19 hours ago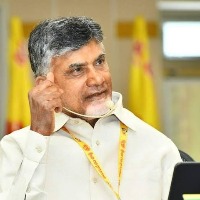 Jagan govt driving away companies: Chandrababu Naidu
20 hours ago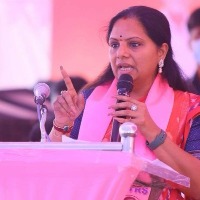 Excise policy case: Kavitha writes to CBI to share documents cited in notice
20 hours ago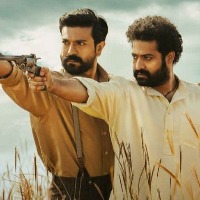 New York Film Critics Circle award for Rajamouli raises 'RRR' Oscar pitch
22 hours ago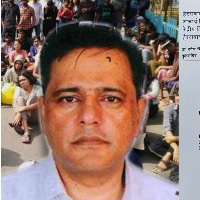 Hyderabad University professor suspended for alleged se*ual assault of foreign student
1 day ago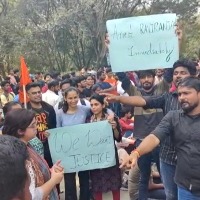 Protests at Hyderabad University after professor attempts to rape foreign student
1 day ago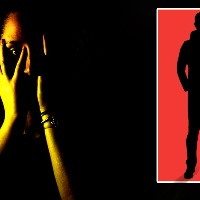 Class 10 girl gang-raped, murdered in Telangana
1 day ago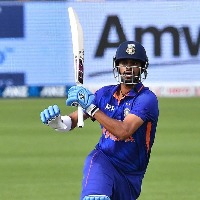 Washington Sundar is a treasure India have unearthed: Laxman Sivaramakrishnan
1 day ago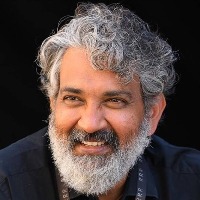 Rajamouli gets best director award from New York Film Critics Circle
1 day ago