American fans go bonkers over 'Naatu Naatu song' from 'RRR', dance in front of screen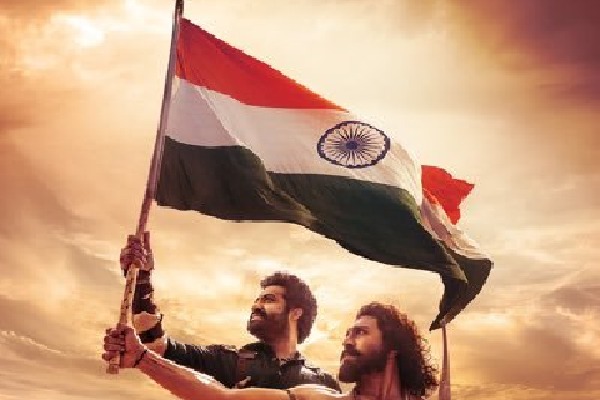 Hyderabad: Director SS Rajamouli got craze all over India with the 'Baahubali' franchise. Later, he directed 'RRR' and showed the power of Indian cinema to the world. RRR starring Ram Charan and Jr NTR has collected more than Rs 1,200 crore worldwide.

Those who missed this movie in the theatres are watching it on OTT. The Hindi version of 'RRR' was streaming on Netflix. The movie has been showered with praise since its release on the digital platform. Many Hollywood technicians showered Rajamouli with compliments.

Bollywood filmmaker Anurag Kashyap also said that if India is officially sent for an Oscar nomination, this movie will surely win the award. But the Indian government did not give a chance to 'RRR'. 'Chello Show' has been officially sent for nomination. But despite not being sent to the Oscars, the 'RRR' craze is not diminishing at all. So far, this movie has received an incredible response from the western audience.

The Hollywood film festival 'Beyond Fest' was organised in America. As part of that, the Telugu version of 'RRR' was screened at IMAX in Los Angeles. A screening was arranged at the famous TCL Chinese Theatre.

On this occasion, the film received an unexpected response from the foreign audience. The whole theatre burst into applause. Some fans danced in front of the screen. All those who saw the film gave a standing ovation to the director.

The related video was shared by Los Angeles Times on its social media handle. In that video, when the song 'Naatu Naatu' was being played some fans went in front of the screen and danced. They imitated Jr NTR and Ram Charan.

The audience in the theatre applauded and encouraged them. However, the 'RRR' movie team responded to the tweet from Los Angeles Times. This is not our RTC Cross Roads theatre in Hyderabad. This is the response to our film in America. 'Etthera Jenda' was posted on Twitter by the 'RRR' movie team.
---
More News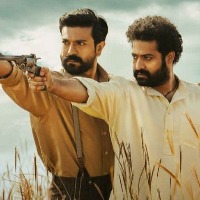 New York Film Critics Circle award for Rajamouli raises 'RRR' Oscar pitch
1 hour ago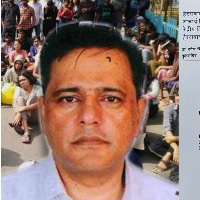 Hyderabad University professor suspended for alleged se*ual assault of foreign student
3 hours ago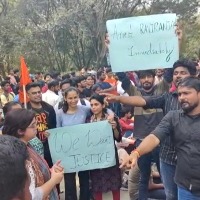 Protests at Hyderabad University after professor attempts to rape foreign student
3 hours ago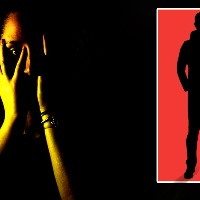 Class 10 girl gang-raped, murdered in Telangana
5 hours ago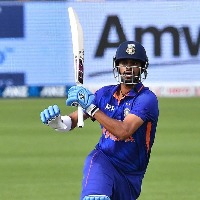 Washington Sundar is a treasure India have unearthed: Laxman Sivaramakrishnan
6 hours ago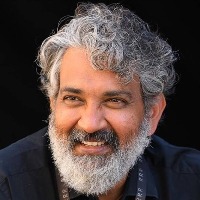 Rajamouli gets best director award from New York Film Critics Circle
7 hours ago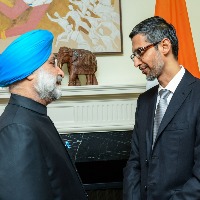 'I carry India wherever I go,' reiterates Google CEO Sundar Pichai
7 hours ago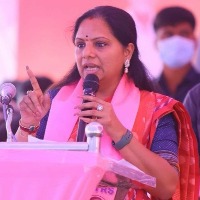 Summoned by CBI in liquor scam, Kavitha meets KCR
7 hours ago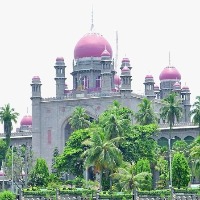 MLAs' poaching case: Kerala doctor moves Telangana High Court
7 hours ago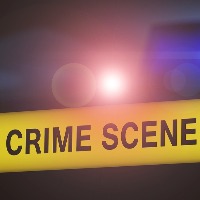 Two devotees crushed to death in Andhra Pradesh
8 hours ago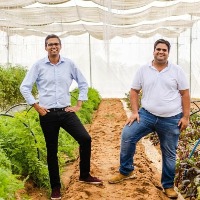 Indian startup winner of 1 million-pound Earthshot Prize
8 hours ago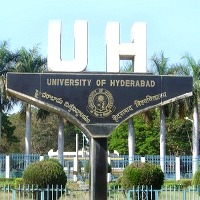 Foreign student at Hyderabad University alleges rape attempt by professor
9 hours ago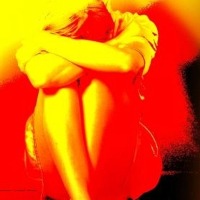 Russian woman r*ped in Goa, 2 Nepali nationals held
10 hours ago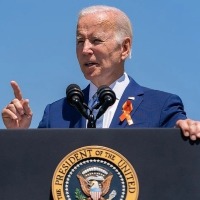 Biden will support 'dear friend' Modi during India's G-20 Presidency
13 hours ago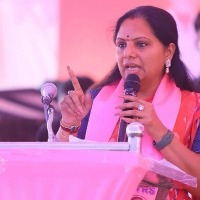 'Can meet on Dec 6', KCR's daughter Kavitha responds to CBI notice in Delhi liquor policy case
21 hours ago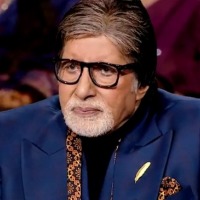 Big B gets a special painting from 'KBC 14' contestant
23 hours ago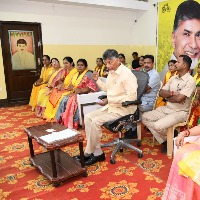 TDP always encouraged women in every sector, says Chandrababu
1 day ago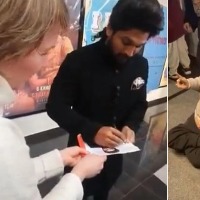 Fans in Russia groove to Allu Arjun's song from 'Pushpa: The Rise'
1 day ago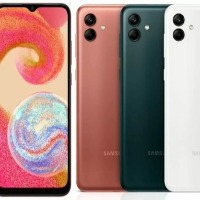 Affordable Samsung Galaxy M04 in India next week with RAM Plus feature
1 day ago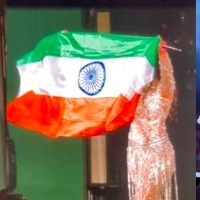 Nora Fatehi draws flak for holding Indian flag upside down at FIFA
1 day ago