Kangana Ranaut: My hairstyle during my childhood was like Indira Gandhi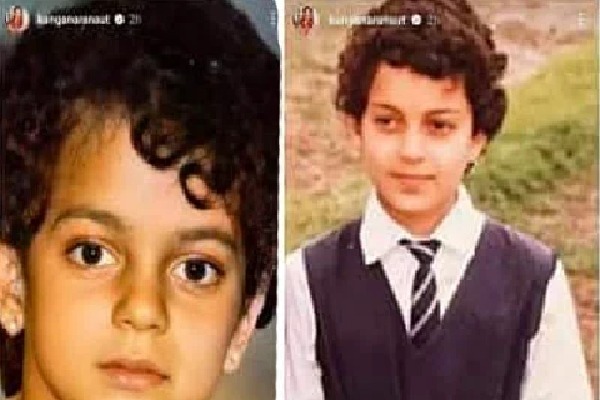 Mumbai: Bollywood's top heroine Kangana Ranaut carved a niche in Bollywood without any Godfather. She talks about any subject without fear. Hence, people call this beauty a firebrand. The actress, who worked in commercial films at the beginning of her career, is now acting in lady-oriented films.

After Corona shed acted in 'Thalaivi', a biopic of Tamil Nadu's former Chief Minister Jayalalithaa, and received applause for her role. Besides, .she also won the best actress award. However, after that movie Kangana's action entertainer 'Dhakad' was a huge flop.

Now, she is playing the role of former Prime Minister Indira Gandhi in the movie 'Emergency', which was imposed in the country in 1975. Apart from acting in the lead role in the film, Kangana is also directing it. She recently shared her childhood photos on a social media platform and responded about playing the role of Indira Gandhi in this movie.

"I never followed anyone's hairstyle as a child. Naturally, I went to the village barber and suggested a short haircut. He did the same. I like it very much. Because of this, my family members and relatives used to play jokes about me. Especially, some relatives, who served in the army called me Indira Gandhi. That is why I am perfectly set as Indira Gandhi," she recalled.
---
More News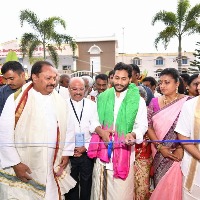 Tirumala: CM Jagan opens TTD's Rs 22 crore Parakamani building
46 minutes ago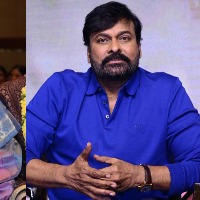 Chiranjeevi, Nara Lokesh condole demise of Mahesh Babu's mother Indira Devi
1 hour ago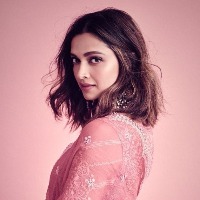 Deepika Padukone hospitalised in Mumbai after complaining of uneasiness
14 hours ago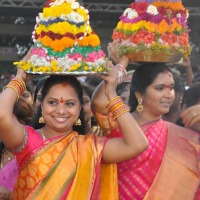 Bathukamma celebrations at India Gate in Delhi; credit goes to KCR, says Kavitha
15 hours ago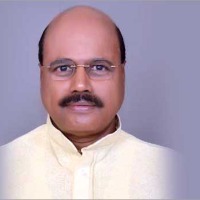 TRS MLA Manchireddy Kishan Reddy grilled by ED in Hyderabad on FEMA case
15 hours ago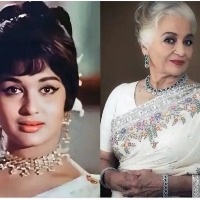 Bollywood veteran actress Asha Parekh to be conferred with Dada Saheb Phalke Award
16 hours ago
RTC leaders meet CM, thank for implementing PRC scales from Oct 1
18 hours ago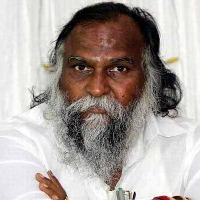 Jagga Reddy drags CM Jagan, Vijayamma into row with Sharmila
19 hours ago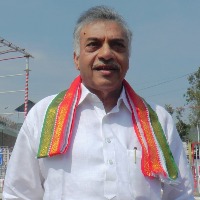 Yarlagadda Lakshmi Prasad hails CM Jagan as a hero
20 hours ago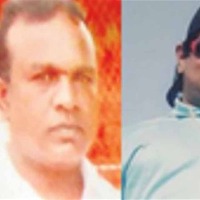 Gangster Nayeem's follower Sheshanna in police custody
21 hours ago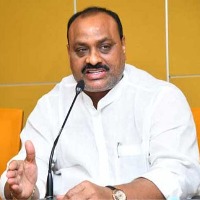 Tadipatri MLA is acting like a dictator: Atchannaidu
22 hours ago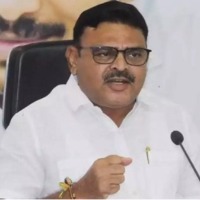 Ambati tweet on Chandrababu, Balakrishna, Lokesh goes viral on social media
22 hours ago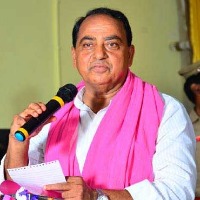 Beneficiary selection for Dalit Bandhu is our choice, says Indrakaran to women
23 hours ago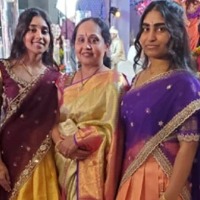 USA: TANA director's wife, daughters killed in road accident
1 day ago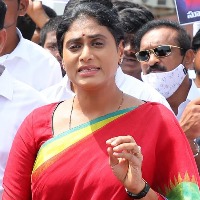 Congress MLA Jagga Reddy is covert to KTR: YS Sharmila
1 day ago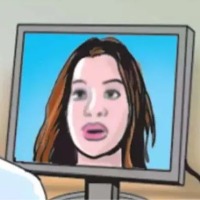 Krishna district: Woman techie cheated of Rs 17 lakh with lucrative job offer
1 day ago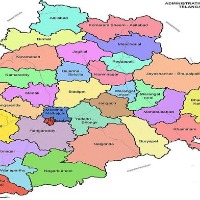 13 new mandals in Telangana
1 day ago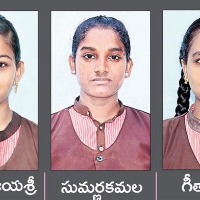 3 school girls drown in stream in Chintoor
1 day ago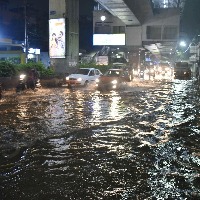 Heavy rains lashes Hyderabad, roads waterlogged
1 day ago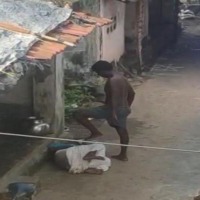 Drunken man beats up mother for money
1 day ago