Actress Gayatri Joshi, realtor hubby Vikas Oberoi survive Lamborghini crash in Italy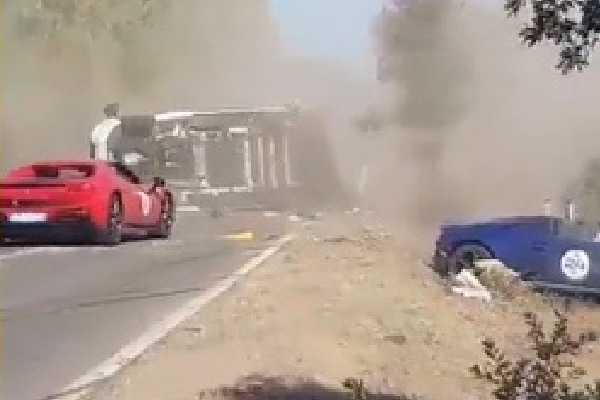 Former Bollywood actress Gayatri Joshi of Shah Rukh Khan's 'Swades' fame and her realtor husband Vikas Oberoi survived a major road accident in Sardinia, Italy, in which a Swiss couple in a Ferrari was killed.

The Oberoi-Joshi duo was part of a sports car enthusiasts group when the crash occurred on Monday, on the State Road 195, outside the town of San Giovanni Suergiu, local Italian media said.

An apparent case of overtaking while on the fast lane resulted in the ill-fated Ferrari hitting a camper van ahead and also the Lamborghini, as seen in videos of the incident shot by passing vehicles, which surfaced on Tuesday.

The camper van had an unknown number of local Italian tourists from South Tyrol, and the Oberois' Lamborghini went under the large vehicle which also overturned, while the Ferrari with the Swiss couple burst into a ball of flames, killing the senior couple in it.

Later, the Italian local authorities identified the two elderly deceased persons as Markus Krautli, 67, and his wife Melissa Krautli, 63, hailing from Wallisellen town near Zurich, Switzerland.

Meanwhile, Oberoi and Joshi, who were on vacation in Italy, have confirmed to local Mumbai channels that they are safe and unharmed in the accident, but did not reveal more details.
(The content of this article is sourced from a news agency and has not been edited by the ap7am team.)