Grimes sues Musk for not letting her see one of their 3 children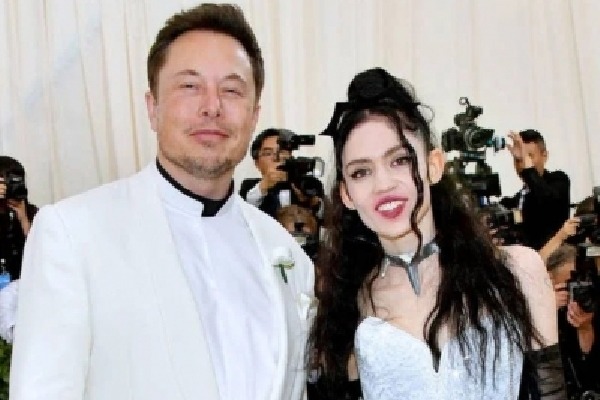 San Francisco, Oct 4: Canadian singer Grimes (Claire Boucher) has sued her former boyfriend and tech billionaire Elon Musk to establish a "parental relationship" with one of their three children.

Grimes filed a "petition to establish parental relationship" in a California court, according to court records obtained by Page Six.

"The request intends to have the court identify the legal parents of a child when they are unmarried," the report mentioned.

The identity of the child was not revealed but reports mentioned Grimes is referring to their youngest son, Tau, who was born last year.

According to Grimes, Musk will not allow "her to visit one of their children".

Last month, Grimes posted on X that she was pursuing some sort of legal action against Musk.

"Tell Elon to let me see my son or plz respond to my lawyer," she wrote in a response to Walter Isaacson, the writer of Musk's biography.

Musk has not yet responded, according to the reports.

Musk and musician Grimes had their first son in 2020. They had a daughter via surrogate in 2021, a few months after breaking up.

Isaacson revealed in the 'Elon Musk' biography that they had a third child (named Techno Mechanicus) in 2022.

Hit by emotional scars apparently inflicted by his father early in life, the Tesla and SpaceX CEO went on to have a fluid mix of girlfriends, former wives, ex-girlfriends and significant others, and has many children with multiple women, his biography by American author-journalist Isaacson has revealed.

The book revealed that Musk encouraged employees such as Shivon Zilis, a top operations officer at his Neuralink company, to have many children.

Musk volunteered to donate sperm to Zilis and she agreed. She had twins in 2021 via in vitro fertilization.

"Zilis and Grimes were friendly, but Musk did not tell Grimes about the twins", according to the book.

Grimes was upset in 2022 when she learned that Musk is the biological father of Zilis' children.

Along with the three kids he shares with Grimes and two with Zilis, Musk is also a father to the six children he shares with his former wife, Canadian author Justine Wilson.
(The content of this article is sourced from a news agency and has not been edited by the ap7am team.)