'BJP had sent feelers in 2018 to ally with BRS', claims KTR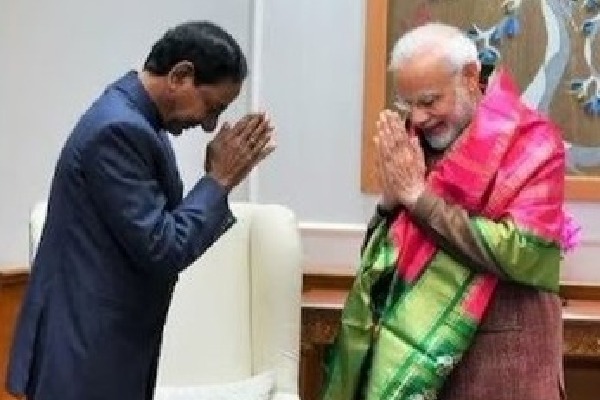 Hyderabad, Oct 4: Refuting Prime Minister Narendra Modi's claim that BRS wanted to join NDA, BRS working president K.T. Rama Rao claimed that in 2018 the saffron party had sent feelers to ally with BRS.
A day after Modi claimed at a public meeting in Nizamabad that Chief Minister K. Chandrasekhar Rao had met him after Greater Hyderabad Municipal Corporation (GHMC) elections requesting him to take Bharat Rashtra Samithi (BRS) into the NDA, Rama Rao took to X (formerly Twitter) to claim that it was BJP which wanted to ally with them.
"In 2018, Biggest Jhoota Party through its State President Dr K Laxman sent feelers to ally with BRS. Could the offer have been made without the approval of his Delhi bosses?," he wrote.
The BRS leader said it had rejected the offer outright the very next minute it was made.
"The political tourists with selective amnesia who are fabricating stories should know this Simple common-sense question: Why should BRS ally with a party which didn't even get deposits in 105-Assembly segments? Why does BRS need support of BJP in GHMC elections when we had the strength to form on our own? We are fighters not Cheaters," reads the post.
KTR also posted newspaper clippings of Laxman's statement. The then state BJP president had set the precondition that BRS should snap ties with Majlis-e-Ittehadul Muslimeen (MIM).
KTR stated BRS never allied with anyone during polls ever since Telangana was formed despite several requests. "In fact it is the opposition that have come together setting aside their ideological differences to defeat the formidable KCR garu," he wrote.
(The content of this article is sourced from a news agency and has not been edited by the ap7am team.)