US job market now robust; Aug employment opportunities crosses 9.61mn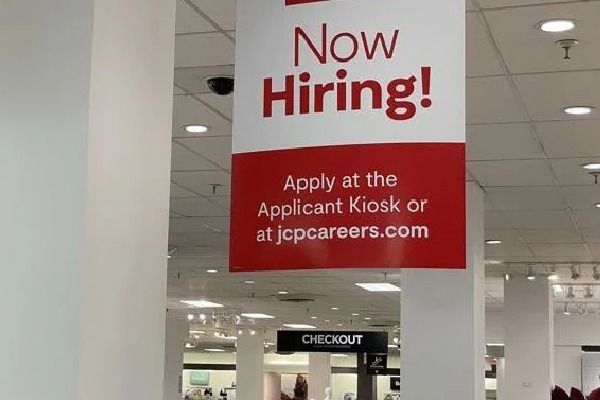 Washington, Oct 4 : The US job market is now robust and August employment opportunities crossed the 9.61 million mark showing the labor market "remains tight and robust" despite the Federal Reserve's efforts to slow down the economy with interest hike intervention to rein in inflation.

Employment vacancies at US businesses unexpectedly surged in August, a sign that the labor market remains tight and robust despite the Federal Reserve's efforts to slow the economy. Job openings totalled 9.61 million for the month, a jump of nearly 700,000 from July and well above the Dow Jones estimate for 8.8 million, the Labor Department said on Tuesday in its monthly Job Openings and Labor Turnover Survey (JOLTS).

Hiring overall , however, rose only modestly, moving up to 5.857 million, an increase of just 35,000, CNBC reported.

Much of the spike in job openings related to professional and business services, which showed a burst of 509,000. On the flip side, huge investments in billions of dollars through high debt by the silicon giants in Artificial Intelligence – Google, Microsoft, NVDN, Alphabet, TESLA is threatening job losses, media reports said.

Stocks fell following the report as a tighter labor market could put more pressure on the Fed to keep interest rates elevated. The Dow Jones Industrial Average most recently was off more than 260 points on the session.

The Federal Reserve closely taps the JOLTS report for signs of any labour slack. Openings were largely declining for several months, evidencing that central bank's interest rates hikes were impacting the labour market, hit hard by a large supply-demand mismatch. This caused openings to outnumber available workers 2 to 1.

The ratio now is down to 1.5 to 1, following an increase of workers classified as unemployed in August, reports said.

The August JOLTS report surfaced a few days ahead of the labor department's nonfarm payrolls count for September. Economists surveyed by Dow Jones expect to show an increase of 170,000 by coming Friday.

Calling it Quits, a measure of worker confidence in finding a new job after dumping the previous one, actually changed very little. That was also the case with total separations and layoffs.

Meanwhile, ABC reported that US job openings unexpectedly rose in August, another sign the US labor market remains strong despite higher interest rates — perhaps too strong for the inflation fighters at the Federal Reserve.

American employers posted 9.6 million job openings in August, a rise of about 700,000 jobs from the earlier 8.9 million in July, the first uptick in three months, the Labor Department said on Tuesday.

Economists expected only another 8.9 million vacancies. The number of layoffs and of people quitting their jobs -- a sign of confidence in their prospects -- were both essentially unchanged from July.

The Fed did not raise interest rates at its last meeting -- September 19-20. But Rubeela Farooqi, chief US economist at High Frequency Economics, predicted that the unexpected increase in openings may keep the Fed "open to another rate hike this year".
(The content of this article is sourced from a news agency and has not been edited by the ap7am team.)