'Madam Sarpanch': Panchayats change profile of women in Maha politics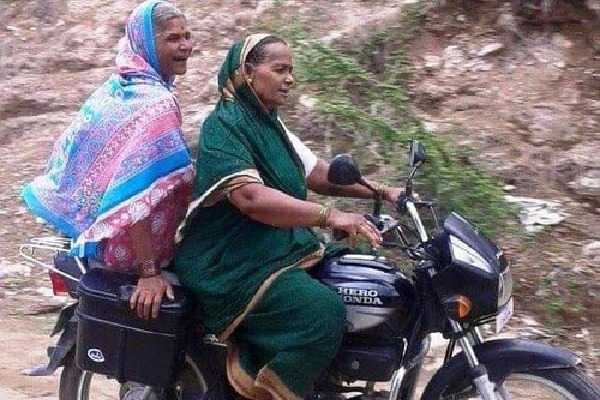 Mumbai, Sep 24: Exactly 30 years after women's empowerment got a kick-start with 33 percent reservation in local self-government bodies, which later went upto 50 per cent, the Elected Women Representatives (EWR)s have not only come a long way but also gone a long way to consolidate their position as a crucial factor in nation-building from below.
The past three decades have seen the EWRs unshackling themselves from familial and social chains, transforming themselves gradually from being timid, teary-eyed, confused or even some 'goongi gudiyas' controlled by the menfolk to now becoming assertive, independent, tough, capable of taking their own decisions, and if needed, yell at the man to 'go to hell', like veritable Durgas!
Presently, as per the Maharashtra Rural Development Ministry data, there are around 28,000 Gram Panchayats, 352 Panchayat Samitis (taluka level), 14,000 Madam Sarpanches (Madam Presidents), 17 Zilla Parishads (in 35 districts, except Mumbai), and a whopping 125,000 EWRs (of the total 250,000 representatives) in the state, said Bhim Raskar, Director, Resource and Support Centre for Development, Navi Mumbai, and Advisor to Mahila Rajsatta Andolan.
A prominent grassroots activist in multiple fields, Ulka Mahajan, Founder, Sarvahara Jan Andolan (Raigad), said that there are many movements in the state which helped women's empowerment, help increase their knowledge, exposure to governance, highlight their abilities and become vocal -- which have played a role to help the women play a more effective role.
"Though the EWRs are now much different from the earlier days, they still have to struggle – with the local bureaucratic mindset, the political elements, lack of transparency and things that are kept hidden from them… This is especially so for the EWRs who are Dalits, Tribals, OBCs, Minorities and they still face discrimination," rued Mahajan, adding 'the struggle will continue for long...'
Pratibha Shinde, President of the Lok Sangharsh Morcha (Jalgaon) said the seeds sown by the then Chief Minister Sharad Pawar have borne fruit and due to the reservations for various categories among the EWRs, "a whole new class of women leaders has emerged".
"Earlier, 99 per cent of the women in politics hailed from traditional political clans, many functioned under the shadow of the spouse or father who ruled by proxy. But now women boldly come forward from independent, ordinary families to fight and win elections, manage home affairs and administration with aplomb," said Shinde proudly.
(The content of this article is sourced from a news agency and has not been edited by the ap7am team.)