OREO launches 'Save The Rs 20 coin'- a playful campaign to promote its 20-rupee pack launch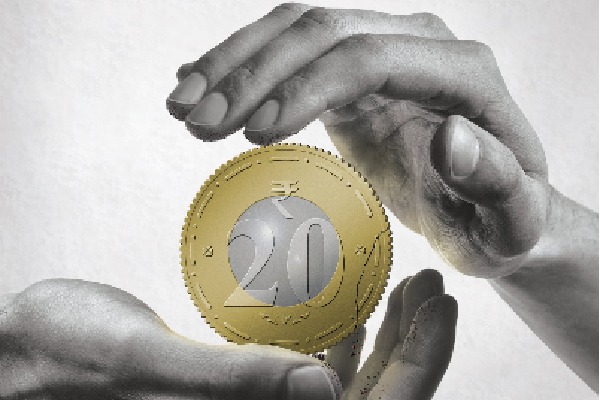 May 24, 2023: OREO, the World's No.1 and India's favourite cookie brand has launched its latest 'Save The Rs.20 coin' campaign at the back of increasing chatter around the humble 20-rupee coin to introduce its newly launched OREO Rs. 20 pack. OREO decided that it's time that a coin with the most value but least valued finally gets its due share.

OREO kicked off the campaign in South India by cleverly hijacking varied media channels including Outdoor, Digital etc with its' playful posters which read 'Save the Rs. 20 coin'. These Public service style posters showcased a slightly different design of the Rs 20 coin along with a CTA asking consumers to look closely to figure out who was out there to save the coin. Consumers were baffled with this mystery while many digital handles and meme pages triggered speculations as to who could be behind this. They picked up multiple clues from the posters including the coin motifs similar to that of an Oreo cookie design, an Oreo cookie getting captured in the ₹ symbol, etc. Once the speculations reached its peak, the brand revealed the launch of the 20Rs Oreo pack to support this cause. In its all earnestness, Oreo went further and launched a 7 day 'Save the Rs.20 coin store' - https://www.savethe20coin.in/ - where ACs, Washing machines, iPhones, etc., were sold for a 20Rs coin. E-certificates were created for every coin saviour which circulated on the internet for days, post launch. Oreo managed to draw attention to a very real problem through a very playful campaign.

Speaking on the campaign, Nitin Saini, Vice President – Marketing, Mondelez India, said, "In the spirit of staying true to Oreo's purpose of sparking playfulness, we tasked our teams to find the right playful twist to drive instant saliency around the new Oreo 20Rs launch. They came back with an interesting insight around the 20Rs coin which in spite of being in circulation for 3 years, is not known to most Indians. That's when it clicked – let's bring attention to the most valuable coin, through a playful 'Save the Rs.20 Coin' movement by Oreo 20/-. We are excited to see consumers join the initiative, and with this pack launch, we are excited to bring more shared playful moments to South India."

Mayuresh Dhubashi, Group Executive Creative Director, Leo Burnett added "While the new Oreo Rs 20. pack could've been just another pack launch, we wanted to do something that cut into society, in the playful way Oreo is known for. Our price point was 20 Rs. and we realised that there was a 20 Rs. coin with a plight of its own. So, we designed the entire campaign to be a public service announcement. From posters across cities to cinema videos and news channels, we left no stone unturned to bring about awareness on 20Rs coin. We hope this playful twist by Oreo brand gets the coin and our new pack the deserved attention"

The launch is supported by a 360-degree marketing campaign that includes digital and outdoor advertising, point-of-sale promotions, and experiential marketing activations like collaborations with South Indian artists, cinema screenings, Paytm soundbox activations etc.