Heartfulness Education Trust and Indian Council for Agricultural Research Sign MoU at the world's largest Meditation Centre
01-10-2022 Sat 17:06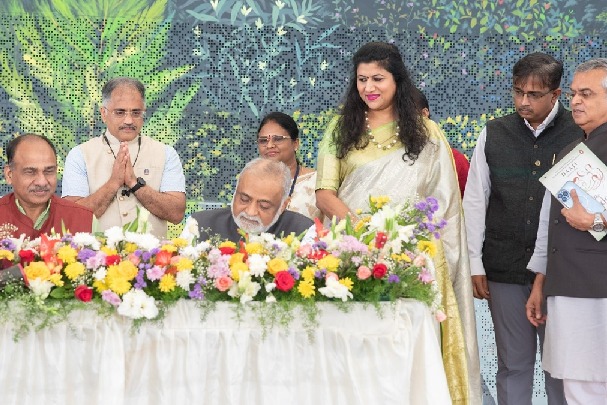 The MoU intends to bring Yoga and Sustainability to the heart of agriculture across the ICAR-AUs
A Team of 55 state Vice Chancellors from the agricultural Universities across the country and the Additional Deputy General of ICAR were present at the signing ceremony
Hyderabad, 01 October 2022: An MoU was signed today between Heartfulness Education Trust's (HET) Heartful Campus and Indian Council for Agricultural Research (ICAR) at the largest meditation hall in the world at Kanha Shanti Vanam – the Heartfulness Headquarters in the outskirts of Hyderabad. A team of least 55 state Vice Chancellors from the agricultural sector from across the country and Additional Deputy General of ICAR were present at the signing ceremony as the MoU was signed by Shri Kamlesh Patel 'Daaji' the Guide of Heartfulness and Shri Rakesh Agarwal – Deputy General of ICAR. The team was welcomed by Dr. Nivedita Shreyans – Programme Coordinator on behalf of Heartful Campus and Mr. Ramesh Krishnan – Director of Heartful Campus programme.
The MoU is aimed at HET offering various programmes as credit courses jointly certified as undergraduate and postgraduate curricula offered by universities and institutes under the purview of National Agricultural Research System (NARS) of ICAR (ICAR-AU system). The courses will be free of cost with 2 credit points on the overall curriculum. The partnership is aimed at collaboration for the programme offerings of HET as Heartful Campus modules across India to all ICAR-AUs that comprise 75 state universities with 2,00,000 students in the field of agriculture.
The MoU will bring in all the university students on a meditate module that will help improve the outlook and approach towards humanity, relationships, ways towards balancing material life, approach towards occupation or profession, and developing humility, love, care and being close to divinity. Each student will be able to connect to a Heartful Campus trainer and there are at least 1400 such trainers around the world.
The MoU intends to grant the students, staff, faculty and counsellors of colleges, institutes and universities and the administrative staff under ICAR the access to HET courses and programmes. The courses which will be developed by HET will be aligned with the goals of education, training and research in environmental sustainability and sustainable technologies – in line with the recommendations of the National Education Policy. Also, Internship programs for students of ICAR-approved institutions will be offered under the agreement. The students will benefit from Heartful campus modules beginning with Heartfulness meditation in their respective campuses for the betterment and well-being of these future youth of India.
As part of the agreement a three-week induction programme as recommended by ICAR shall encourage all the ICAR-AUs across India to include the 'Start up program'. Certificates bearing both ICAR and HET logos will be issued to students for the programmes and the students will be able to earn credits for the same. For these programmes ICAR and HET may nominate coordinators for effective implementation.
Speaking on the signing of the MoU, Shri Kamlesh Patel 'Daaji' – Guide of Heartfulness and President of HET said, "HET's mission will be to generate curricula that will provide for both theoretical and practical application in a very cohesive way. Sustainability is at the core of our values. Sustainable practices will therefore be prominent part of the curricula. We wish to empower our students to produce organic yields with sustainable practices so that we can preserve our environment for our future generations as well. There must be balance at every level. Balance is essential in every aspect of our lives. With agricultural practices we want to intertwine the best of the modern technology with ancient wisdom. I am very happy that ICAR has associated with us for a good cause and together we hope to create wonders in training, knowledge transfer and enabling research at ICAR-AUs across the country."
Shri Rakesh Agarwal - Deputy Director General, Indian Council of Agricultural Research said, "We believe that this MoU will take education and research in agriculture in the country to a new phase that will amalgamate the best modern practices with sustainability on the fore and the traditional knowledge. India has primarily been an agricultural country. Much of our pedigree yield is also exported to other countries. We need to be able to produce pedigree crops every year not only for exports but also for our people at home to relish. I suppose with the knowledge transfer and research ensuing with this partnership will facilitate quality yields for the masses at affordable price and sustainability in place."
This is the first of its kind partnership between HET and ICAR. Earlier this HET had also signed an MoU with AICTE to help students access the Heartfulness resources at all the academic institutions under AICTE. The trainings have benefitted the students immensely even through their professions in reducing stress parameters. Similar achievement is expected of the HET and ICAR association as well.
About Heartfulness: Heartfulness offers a simple set of meditative practices and lifestyle changes, first developed at the turn of the twentieth century and formalized into teaching through the Shri Ram Chandra Mission in 1945 in India with a goal to bring peace, happiness, and wisdom to one heart at a time. These practices are a modern form of Yoga designed to support contentment, inner calm, and stillness, compassion, courage, and clarity of thought, as the first step towards a purposeful life. They are simple and easily adopted and are appropriate for people from all walks of life, cultures, religious beliefs, and economic situations, who are over the age of fifteen. Ongoing training in Heartfulness practices continues at thousands of schools and colleges, and over 100,000 professionals are meditating in corporations, non-governmental, and government bodies worldwide. More than 5,000 Heartfulness Centers are supported by many thousands of certified volunteer trainers and millions of practitioners in 160 countries.
---
More Press Releases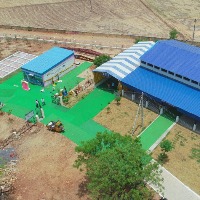 దేశంలో అత్యంత వేగంగా పట్టణీకరణ చెందుతున్న రాష్ట్రాల్లో తెలంగాణ ముందున్నది
10 hours ago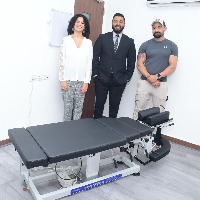 హైదరాబాద్‌లో తమ మొట్టమొదటి కేంద్రాన్ని ప్రారంభించిన అట్లాస్‌ చిరోప్రాక్టిక్‌ అండ్‌ వెల్‌నెస్‌ సెంటర్‌
12 hours ago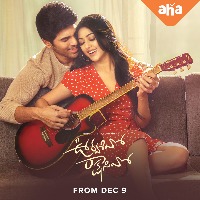 'ఆహా'లో డిసెంబర్ 9న వరల్డ్ డిజిటల్ ప్రీమియర్‌గా 'ఊర్వశివో రాక్షసివో'
12 hours ago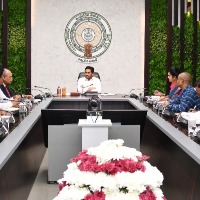 AP CM YS Jagan reviews the works of health, Medical and family welfare departments
1 day ago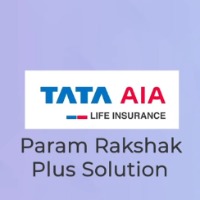 మెడిక్స్‌తో భాగస్వామ్యం చేసుకుని తమ వినియోగదారుల కోసం ప్రత్యేకమైన క్రిటికల్‌ ఇల్‌నెస్‌ సంబంధిత సేవలను అందిస్తున్న టాటా ఏఐఏ లైఫ్‌
1 day ago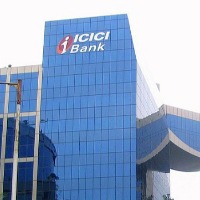 ICICI Bank launches STACK for companies in real estate sector
1 day ago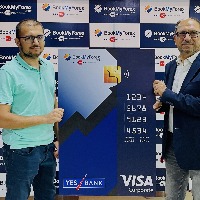 BookMyForex launches "Interbank Rate Forex Card" – India's first True Zero Markup Travel Card
1 day ago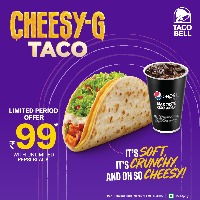 Taco Bell India brings 3layes of awesomeness with launch of cheesy G Taco
1 day ago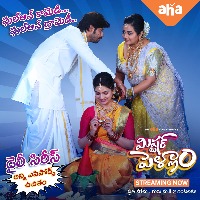 'ఆహా'లో నవంబర్ 28నుంచి డెయిలీ సిరీస్‌గా 'మిస్టర్ పెళ్లాం'.. ఉచితంగా చూసే అవ‌కాశం
2 days ago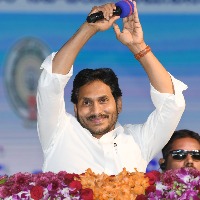 CM YS Jagan disburses 100% fee reimbursement of Rs 694 crore under 'Jagananna Vidya Deevena'
2 days ago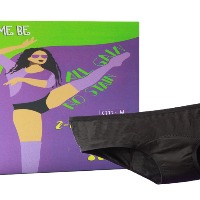 Lemme Be expands its retail footprint across offline trade stores
2 days ago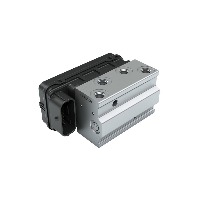 Ultraviolette's recently launched F77 becomes India's first electric two-wheeler equipped with Bosch's dual channel ABS
2 days ago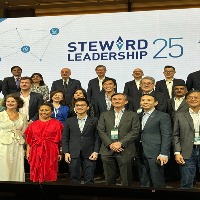 Avtar gets listed in Asia Pacific Steward Leadership 25 listing, 2022
2 days ago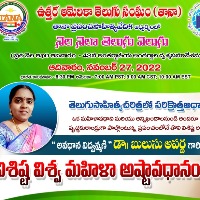 తానా ప్రపంచసాహిత్యవేదిక ఆద్వర్యంలో "విశిష్ట విశ్వ మహిళా అష్టావధానం" విజయవంతం
2 days ago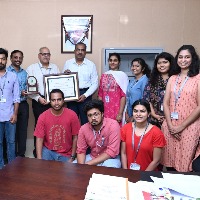 GITAM bags the prestigious IGBC Green Champion Award for encouraging green education initiatives
3 days ago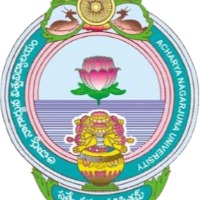 TeamLease EdTech partners with Acharya Nagarjuna University to extend ICT-enabled learning and employability services.
3 days ago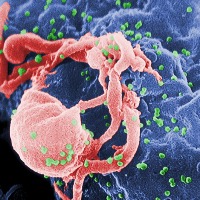 మెరుగైన సంరక్షణ కోసం హెచ్ఐవి సత్వర నిర్ధారణ అధునాతన 4వ తరం ర్యాపిడ్ టెస్ట్ లతో అంతరాల తొలగింపు
3 days ago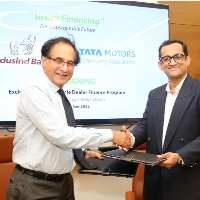 Tata Motors partners with IndusInd Bank to offer exclusive Electric Vehicle Dealer Financing
3 days ago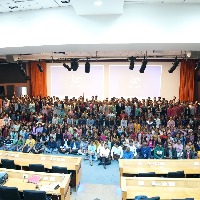 హైదరాబాద్‌ వద్ద వెబ్‌ 3.0 ఇండస్ట్రీ –అకడెమియా భాగస్వామ్యంపై నిర్మించబడిన ఐబీసీ 2022–23 కాంటినమ్‌ ఆల్ట్‌ హ్యాక్‌
3 days ago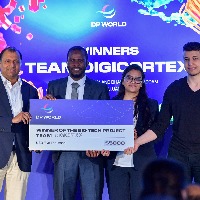 Dhanalaxmi Gaddam a student from Hyderabad in UAE announced winner of DP World's Big Tech Project competition
3 days ago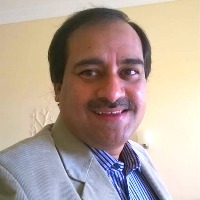 Madras eye is a seasonal infection affecting the front portion of the eyeball
3 days ago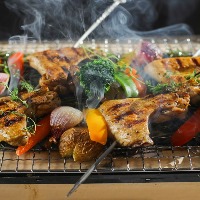 TGIF – Thank God It's Friday Grills at Novotel Hyderabad Airport
3 days ago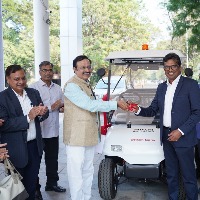 నిట్‌ వరంగల్‌ క్యాంపస్‌ వద్ద ఈవీ లను అందుబాటులోకి తీసుకువచ్చిన హిటాచీ ఎనర్జీ
4 days ago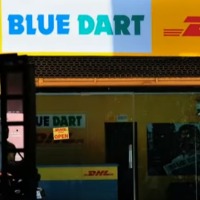 'My Blue Dart' app now enables a customer to book & digitally pay for the shipment
4 days ago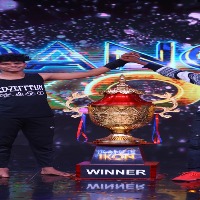 డాన్స్ మెగా ఈవెంట్స్ కా బాప్… ఆహా వారి 'డ్యాన్స్ ఐకాన్' గ్రాండ్ ఫినాలే విన్నర్స్‌గా అసిఫ్‌, రాజు
4 days ago