NIA takes over probe in Bhopal-Hyderabad HuT terror module case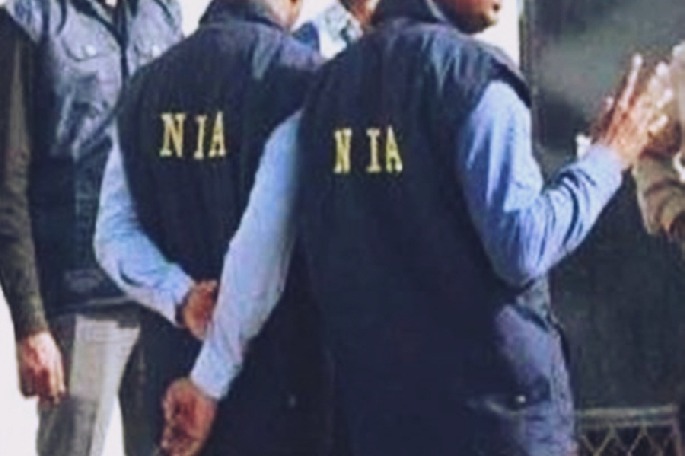 Bhopal, May 26: The NIA will investigate the recently busted Bhopal-Hyderabad module of Islamic organisation Hizb-ut-Tahrir (HuT), said Madhya Pradesh Home Minister Narottam Mishra.

He said the National Investigation Agency has taken over the case on Thursday, and the agency will be investigating 'foreign funding' and alleged overseas connections.

Mishra told IANS that a team of NIA visited Bhopal and after that a diary of the case has been handed over to it. The nexus of alleged radical Islamic (HuT) was busted jointly by special Anti-Terrorist Scot (ATS) and the Intelligence Bureau (IB) of Madhya Pradesh.

"Dairy of the case has been handed over to NIA as it wanted to investigate foreign funding and overseas involvement in the matter. Unearthing the HuT nexus was a big achievement of MP police. The BJP government will not tolerate such activities in Madhya Pradesh and whoever found involved will be punished," Mishra added.

Early this month a total 16 youths allegedly associated with HuT were arrested during the operation, which was conducted simultaneously at several locations in Bhopal, Chhindwara, and Hyderabad.

Of them, 10 were arrested from Bhopal, one from Chhindwara, and five from Hyderabad. The arrested men were reportedly working in various professions such as gym trainers, computer technicians, tailors, and auto drivers in the local communities. Investigations revealed that they were planning mass attacks and were preparing dangerous plots.

During the interrogation, officials from various agencies found HuT-related documents in their possession, as well as videos in which some of them were seen addressing gatherings on topics of caliphate and democracy, trying to convince them on which one to choose.

The MP Police had also claimed that suspects were also found to be involved in conducting clandestine shooting practice and close combat training camps in remote jungle areas, which included distribution of Jehadi literature and provocative speeches during secret religious meetings. The accused were known to identify and recruit young individuals who were willing to sacrifice their lives for the organisation's cause.