In fight against KCR, Sharmila reaches out to BJP, Cong leaders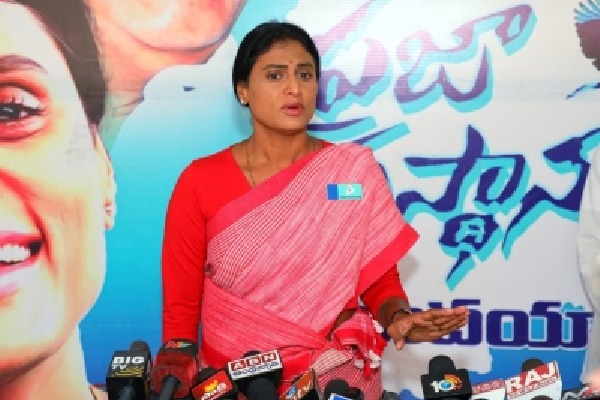 Hyderabad, April 1: In a clear indication of her intentions to unseat the ruling BRS party in Telangana, YSR Telangana Party chief Y.S. Sharmila on Saturday reached out to both sides of the opposition spectrum in the state.

Sharmila, the sister of Andhra Pradesh Chief Minister Y.S. Jagan Mohan Reddy, has been on the warpath against Telangana Chief Minister K. Chandrasekhar Rao.

On Saturday, Sharmila called up and had individual talks with state BJP president Bandi Sanjay Kumar, and state Congress chief Revanth Reddy.

During her telephonic conversations with the two opposition party leaders, Sharmila sought their cooperation in fighting the unemployment problem plaguing the state.

She proposed that a concerted strategy is necessary to achieve this goal.

Sharmila also suggested that the three parties give a call for a march to Pragati Bhavan which is K. Chandrasekhar Rao's residence.

Opposition unity is crucial to defeat KCR, as the chief minister is popularly known, she told them.

"... opposition parties will not survive in Telangana if they do not unite against the BRS," she added.

Both the Opposition party leaders have responded positively to Sharmila's overture.

YSRTP sources said that Bandi Sanjay has assured full cooperation in the matter of unemployed youths, and agreed to meet Sharmila in the near future to discuss.

While Congress leader Revanth Reddy said that the time has come for opposition parties to join hands, he reportedly told her that a decision will be taken after due discussion within the Congress party.