Hyderabad police book 20 trolls targeting public representatives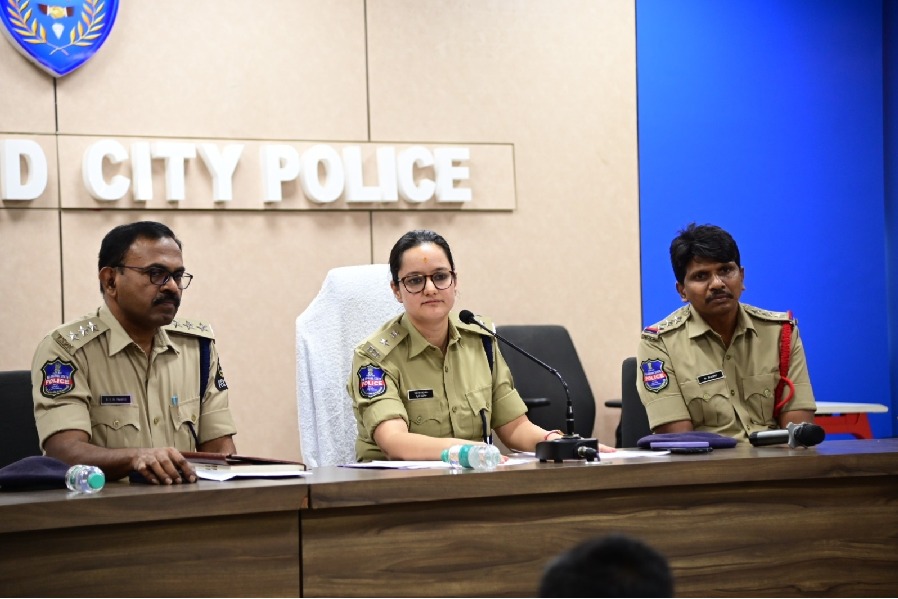 Hyderabad, March 29: Hyderabad police have booked 20 cases against owners of various trolling channels for objectionable, defamatory and insulting content with morphed videos against some public representatives, a police official said on Wednesday.

The cybercrime wing of the police have traced eight persons and issued them notices under 41 (A) of the Criminal Procedure Code, directing them to appear before the police.

DCP, Cybercrimes, Sneha Mehra, told reporters that about 20 cases have been registered against the owners/uploaders of various trolling channels, which are spreading objectionable, defamatory and insulting morphed videos against various public representatives.

Those who have been issued notices are Attada Srinivasa Rao of TrollerKurradu (@trollerkurradu4308) from Vizianagaram), Sirasani Manikanta of Massabbayi (@MrMassabbayi) from Kadapa, Baddanj Sravan of Yankamma Tolls from Nizamabad, Motam Srinu of Telugu Trolls New from Warangal, Peraka Nagavenkata Jyothi Kiran of Chimtu Trolls from Krishna, Banthipuvvu Trolls Vadluri Naveen of Team of Trolling from Jagityal, Bolli Chandrashekar of Chandu Trolls from Karimnagar, and Billa Srikanth of Chevilopuvvu from Kadapa.

Most of the trolls are young men 20-30 years of age who are either studying or dropped out and such attraction and craze of trolling in the long term can lead to and promote even indecency and encourage lawlessness among youth, the DCP said.

Police observed that some youth are posting objectionable, defamatory and insulting content with morphed videos against some public representatives with an intention to increase their subscribers and increase their TRP rating, thereby earning money. Such acts attract various penal sections under IPC and Information Technology Act, the official said.

"In the chase of increasing their subscribers and likes they are sometimes posting content which even harms the basic modesty of women," she said.

Police recently noticed such trolls targeting K. Kavitha, a member of Telangana Legislative Council and daughter of Chief Minister K. Chandrasekhar Rao.

The police have warned all the owners/uploaders of trolling channels not to indulge in any type of such trolls/memes, which are outrageous, abusive and indecent to the modesty of the women in general and the individual in specific. Necessary penal action shall be initiated against all such trollers.