Leopard found dead in dumping yard in Telangana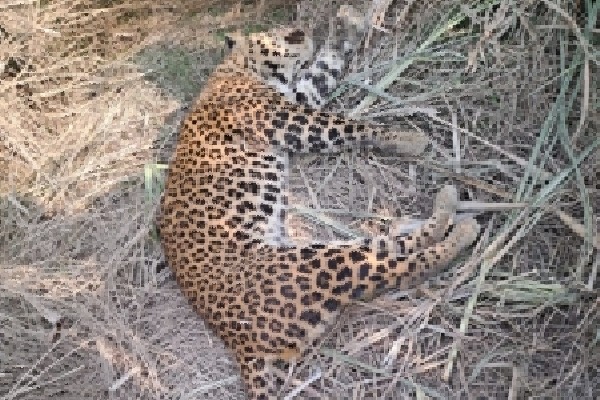 Hyderabad, March 29: A leopard was found dead in Telangana's Nalgonda district on Wednesday.

Locals found the carcass of the leopard in a dumping yard near Chandanapally and alerted the police, which in turn informed the Forest Department.

The animal was found dead in the bushes in a corner of the dumping yard. Forest officials shifted the carcass for a post-mortem examination. The cause of the leopard's death will be known after the receipt of the post-mortem report, an official said.

It is suspected that the leopard died after consuming poisonous food kept by some farmers in the area to kill the wild boars damaging agriculture crops. About 20 wild boars had died after eating the food laced with poison and the leopard is also suspected to have consumed the same food.

A few days ago, residents of some areas including Chandanapally had complained to the authorities about a leopard moving in the area. They alleged that no attempt was made to catch the animal.

The leopard is suspected to have died about 10 days ago.