TTD budget up by 43%, pegged at Rs. 4,411 crore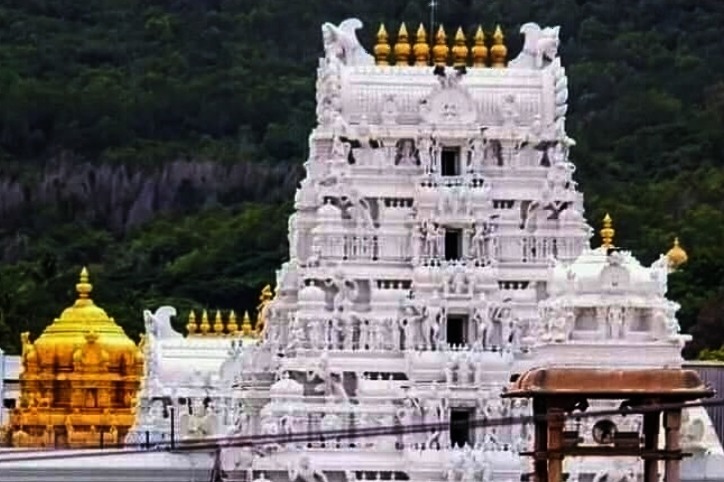 Tirupati, March 22: The Tirumala Tirupati Devasthanam (TTD), which administers the world's richest Hindu temple at Tirumala near here and several other temples in the country, has passed Rs.4,411 crore budget for 2023-24, a big jump of 43 per cent over the previous year.

The TTD trust board, which had presented a Rs 3,096 crore budget for 2022-23, also approved revised estimates of Rs 4,385 crore.

The budget for 2023-24 is said to be the highest since the TTD's inception in 1933.

TTD Chairman Y.V. Subba Reddy on Wednesday revealed the budget estimates. Though the TTD trust board approved budgetary estimates last month and the same was later ratified by the Andhra Pradesh government, the budget estimates could not be released due to model code of conduct for state Legislative Council elections.

Subba Reddy attributed the big increase in budget size to the phenomenal rise in Hundi collections or devotees' offerings at the ancient temple atop Tirumala hills. He stated that the Hundi collection has gone up after Covid. Before the pandemic, the temple was earning Rs 1,200 crore through Hundi every year and the same went up to Rs 1,500 crore after Covid.

He said the interest on the money deposited in banks has also gone up.

For the current year, the lion's share of revenues totalling Rs 1,591 crore are anticipated from Hundi and other capital receipts. Similarly, interest receipts are expected to generate Rs 990 crore, while Rs 500 crore is expected to be realised from laddu and other 'prasadam' sales.

The temple trust is also expected to earn Rs 300 crore from Darshanam receipts and Rs 330 crore from Arjithaseva. Accomodation and Kalyanamandapams are expected to generate revenue of Rs 129 crore. It also estimated to earn Rs 126 crore through the sale of human hair.

The TTD decided to continue the sale of online seva, which started during Covid-19 pandemic and fetched Rs 100 crore.

The highest expenditure of Rs 1,532 crore will be towards human resource payments followed by material purchases and corpus and other investments at Rs 690 crore and Rs 600 crore, respectively.

The trust board decided to open 30 more counters for sale of laddus at a cost of Rs.5.25 crore. The TTD, which administers 60 other temples in the country, approved Rs.4.70 crore for the temple being constructed at Ulundurpet in Tamil Nadu.