Newsense Season 1 is hard-hitting take on 90's media in Andhra, teaser released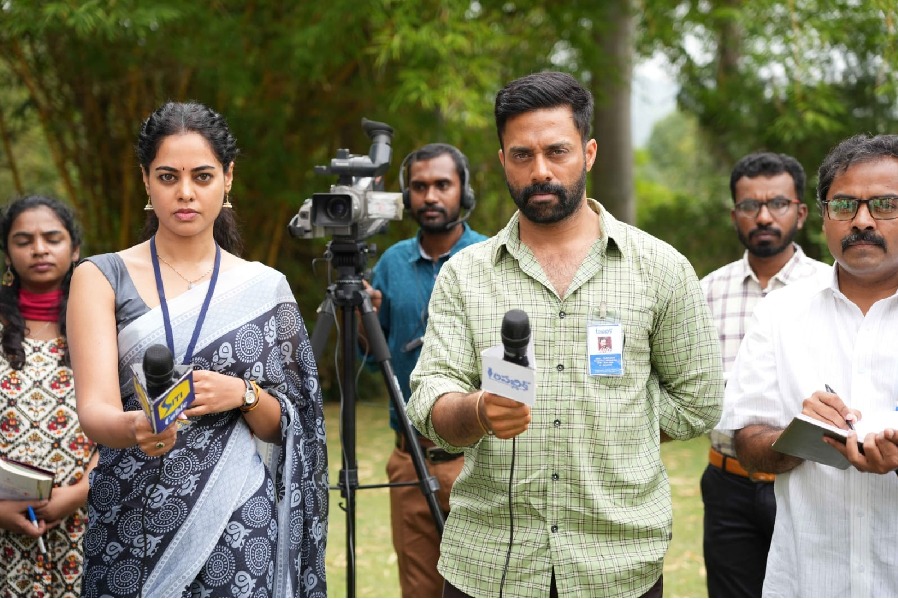 Hyderabad, March 21: Soon to be launched web series Newsense Season 1 is a gut-wrenching and powerful web series that pulls back the curtain on the world of stringers in the Madanapalle press club, Andhra Pradesh, in early 90s to 2000.

aha, the 100 per cent local OTT platform on Tuesday launched its original web series Newsense season 1's teaser 2.0.

Directed by Sri Prawin and produced by Karthikeya 2 makers - People Media Factory, the web series features Navdeep and Bindhu Madhavi in lead roles.

Commenting on the launch of the teaser, Navdeep said, "As a society, we rely on the media to be our eyes and ears, to bring us the truth, and to hold the powerful accountable. But what happens when the media itself is compromised? Newsense season 1 is a powerful and thought-provoking web series that delves deep into the ethical dilemmas facing journalists today. I hope that viewers will be moved by its unflinching honesty and its relentless quest for truth."

The series raises important questions about the role of media in society, such as the pervasive culture of bribery, the authenticity of the news, and the impact of sensationalism.

Sri Pravin, the director of Newsense season I, said, "This is a story that must be told. Newsense season 1 is a searing look at the harsh realities of the media industry and the choices that journalists have to make every day. We hope this web series will spark a much-needed conversation about media ethics and the role of the media in our society."

From the gruelling demands of breaking news to the ethical dilemmas of choosing between truth and popularity, Newsense season 1 is a poignant and uncompromising portrayal of the challenges facing journalists today, the makers claim.

Newsense season 1 is set to premiere on aha very soon.