After brutally killing friend, Hyderabad man took girlfriend to show body: Police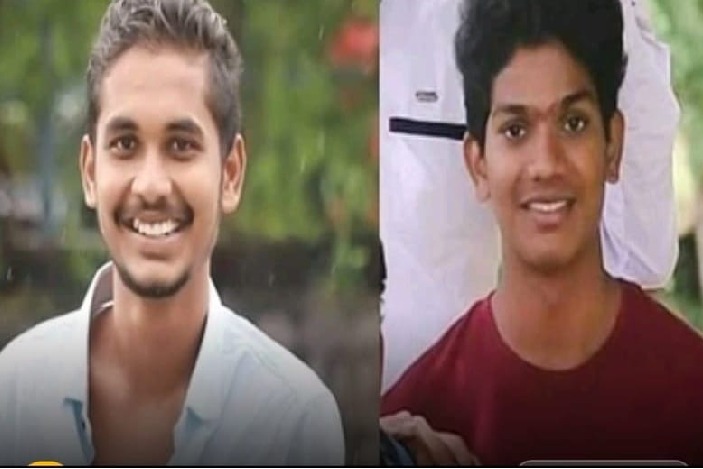 Hyderabad, March 6: The youth who killed his friend in a most brutal fashion by beheading him, ripping out his heart, and chopping off private parts over a girl, had taken her to the crime scene to show the victim's body, revealed Telangana Police on Monday.

Abdullapurmet police under Rachakonda commissionerate revealed more shocking details of the macabre killing following the questioning of accused P. Hari Krishna. The police also included his girlfriend as the third accused in the case and arrested her.

Hassan, who has already been arrested in the case, is named number two accused in the case

Hari Krishna had killed his friend N. Naveen, 21, an engineering student, at Pedda Amberpet on the outskirts of Hyderabad on February 17 but it came to light a week later when the accused surrendered before police.

Deputy Commissioner of Police, LB Nagar, B. Sai Sri told media persons that after killing Naveen, Hari Krishna severed his head, ripped out his heart, fingers and private parts. He kept the organs in a bag and took it to the house of his friend Hassan at Brahmanapally village on a two-wheeler. He, along with Hassan, later dumped the organs near Manneguda and returned to Hassan's house, changed the clothes and spent the night there.

The next morning, Hari Krishna went to the girl's house at B.N. Reddy Nagar colony. He told her about Naveen's murder, took Rs 1,500 from her for his expenses and left. Subsequently, they remained in contact over the phone.

On February 20, Hari Krishna went to the girl's house and took her out on a two-wheeler. He took the girl to the place where he had killed Naveen and showed her the body from a distance.

When Naveen's family members called Hari Krishna on February 21 to check about Naveen's whereabouts, he panicked. Fearing that his crime may get exposed, he left for Khammam. Later, he went to Vijayawada and Visakhapatnam and went to Warangal to meet his father on February 23. His father informed him that police are on the lookout for him and suggested that he surrender.

On February 24, Hari Krishna came to Hyderabad and went to Hassan's house. They went to the place in Manneguda where they had thrown body parts of Naveen. They brought the body parts to the place where he had killed Naveen and set them on fire.

Hari Krishna then went to his girlfriend's house and took a bath. From here he went straight to Abdullapurmet police station and surrendered.