It was murder not suicide, says family of Telangana medico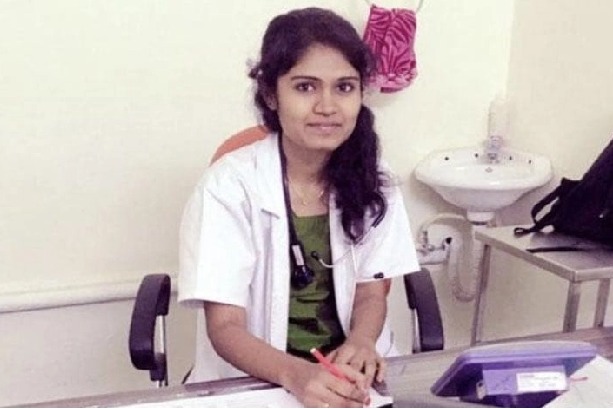 Hyderabad, Feb 27: Family of medical student Dharavathi Preethi, who died by suicide due to alleged harassment by her senior at Kakatiya Medical College, on Monday claimed that it was not suicide but a murder and demanded death penalty for the guilty.

Preethi, a first year student of the post graduate (MD) in the department of Anaesthesia at Kakatiya Medical College (KMC) in Warangal, succumbed at a hospital in Hyderabad on Sunday night, five days after she allegedly took a lethal injection.

Last rites of the 26-year-old tribal were performed at Girni Thanda in Jangaon district this afternoon.

Preethi's family, however, demanded that the authorities reveal what happened to her on the intervening night of February 21 and 22 when she was on duty at MGM Hospital in Warangal.

Her father Narendra claimed that Preethi did not commit suicide but was murdered. Alleging that someone gave a lethal injection to his daughter, he demanded police to conduct the investigation from this angle.

Narendra, an assistant sub-inspector in Railway Protection Force, said that his daughter was not a coward to end her life.

He also demanded that a probe by a sitting judge be conducted only after suspending the head of the anesthesia department at Kakatiya Medical College (KMC).

Preethi's sister Puja said the guilty should be immediately hanged. "He should be hanged to ensure that no other girl has to face this," she said.

Leaders of some political parties, student groups and tribal organisations attended the funeral. Madiga Reservation Porata Samithi (MRPS) leader Manda Krishna Madiga was among those present.

Preethi's sister said since senior students troubling juniors is common in colleges, they never thought that the matter would take such a serious turn. Her sister, she said, had in her nature to question the wrong and she was not like others who compromise after seniors trouble them.

"I told her if you can't bear this, just slap him and come home. Don't take tension. Nothing will happen. We will take care," said Puja, a software engineer.

Preethi was the youngest of three sisters. After completing MBBS from Kamineni Medical College in Nalgonda, Preethi had secured a PG seat at KMC and her classes had started in November.

She said they were proud of what Preethi had achieved as no one in their extended family had become a doctor. Even the Banjara community, to which they belonged, has only a few doctors.

Puja said their parents sold all property to give them a good education. Her other sister works with CBSE while their only brother is pursuing MBA.

Warangal police on February 24 arrested Preethi's senior M. A. Saif, a second year student in the department of Anaesthesia.

Police said that targeted harassment of Preethi by her senior could have driven her to attempt suicide.

Police booked Saif for abetment to suicide. He was also booked under Scheduled Castes, Scheduled Tribes (Prevention of Atrocities) Act and Anti-Ragging Act.

Warangal Police Commissioner A. V. Ranganath said that insulting behaviour also comes under ragging.

According to police, Saif was making insulting comments about her in a WhatsApp group.

Late on Sunday night, tension prevailed at Nizam's Institute of Medical Sciences (NIMS) past midnight as the victim's family refused to allow the body to be shifted to Gandhi Hospital for autopsy till the government explained the cause of death and suspended the head of the department and the principal.

The family relented after the government gave them some assurances. Victim's father D. Narendra told reporters that while the government announced Rs 10 lakh compensation, minister for panchayat raj E. Dayakar Rao promised Rs 20 lakh.

Narendra said the minister also assured them that a government job in the panchayat raj department will be given to a family member.

Dayakar Rao also reportedly assured the family that the case will be investigated by a sitting judge.

Narendra said the minister also told them that action would be taken against the head of the department and the principal.

Leaders of some opposition parties and students' groups tried to stop the ambulance carrying the body to Gandhi Hospital. They wanted to take the body to Pragati Bhavan, the official residence of the chief minister.

Police arrested the protestors and shifted them to police stations.

The body was later shifted to Gandhi Hospital and after autopsy handed over to the family. Preethi's body was later taken to her native village in Jangaon district.