Telangana medico succumbs, five days after suicide bid over harassment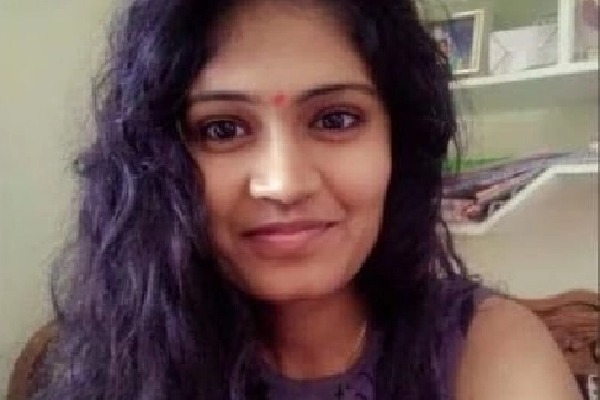 Hyderabad, Feb 26: Dharavathi Preethi, a post graduate medical student of Kakatiya Medical College in Telangana's Warangal town, succumbed at a hospital in Hyderabad on Sunday night, five days after she allegedly committed suicide due to harassment by her senior.

Preethi, a first year student of the post graduate (MD) in the department of Anaesthesia, succumbed at Nizam's Institute of Medical Sciences (NIMS), where she was admitted on February 22 in a critical condition.

The student had allegedly taken some injection while on duty at MGM Hospital in Warangal on February 22.

All the efforts by the doctors at NIMS to save the girl proved futile. According to the NIMS Medical Superintendent, she succumbed at 9.10 p.m. He said despite continuous efforts by a multidisciplinary team of specialist doctors, she could not be saved.

Preethi's family members, relatives and leaders of various political parties and people's organisations began to protest at the hospital demanding justice.

The body will be shifted to Gandhi Hospital for autopsy. Police have beefed up security around the hospital as a precautionary measure.

Warangal police on February 24 arrested Preethi's senior M.A. Saif, a second year student in the Department of Anaesthesia.

Police said there targeted harassment of Preethi by her senior which could have driven her to attempt suicide.

Police booked Saif for abetment to suicide. He was also booked under Scheduled Castes, Scheduled Tribes (Prevention of Atrocities) Act and Anti-Ragging Act.

Warangal Police Commissioner A.V. Ranganath said that insulting behavior also comes under ragging.

According to police, Saif was making insulting comments about her in a WhatsApp group.

On February 20, Preethi complained to her father D. Narendra about the harassment. He took up the issue with the police and subsequently the head of the department spoke to Saif and Preethi, separately, on February 21.

The girl was on duty at MGM Hospital on the night of February 21. The next morning she was found unconscious by the hospital staff. She was admitted in the same hospital and after her condition deteriorated, she was shifted to NIMS in Hyderabad.

Doctors and HODs told police that this could be due to cardiac arrest. They also informed the police that she had some health issues like thyroid.

However, police suspect that the girl took some injection. "We have not reached to any conclusion but going by the chats and what had happened, we are of the opinion that it could have been a probable attempt to suicide."

Ranganath said in the anesthesia emergency kit given to Preethi, the seal of succinylcholine injection was found intact.

The injection is used for nervous and muscular relaxation. "Preethi had searched on Google what happens when a healthy person takes succinylcholine," the Commissioner said.

Two injections in the kit were found open. Police suspect that she took Fentanyl. This injection is used to relieve severe pain during and after surgery. "We are waiting for a toxicology report," the Police Commissioner said.