ABVP, SFI activists clash at Hyderabad University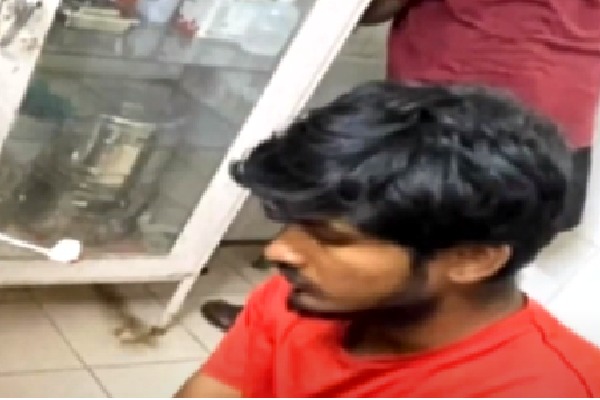 Hyderabad, Feb 25: The University of Hyderabad (UoH) campus is tensed following a clash on Saturday between students belonging to the Akhil Bhartathiya Vidyarthi Parishad (ABVP) and the Students' Federation of India.

The incident took place against the backdrop of the students' union elections in the central varsity.

According to sources on the campus, the incident took place at a hostel after SFI activists earlier roughed up an ABVP activist for allegedly tearing a poster put up by the SFI. Thereafter, he returned with some ABVP activists who attacked their SFI counterparts.

An SFI member was injured in the scuffle.

SFI's central committee condemned the incident and accused the ABVP of trying to instil fear on campus.

"Drunken ABVP thugs tore down our election posters and attacked our activists. They attacked us with glass shards and bicycle rims. Some severely injured Comrades were taken to the hospital. This demonstrates the lumpen character of the ABVP on campuses, as well as the fear that the SFI-led student unions' victories have instilled in the minds of the ABVP," said V.P. Sanu, President, SFI.

The police have booked cases based on complaints lodged by both parties.

The police have also stepped up security on the campus.

The election results are expected on Saturday evening.