Youth arrested for killing blind girl in Andhra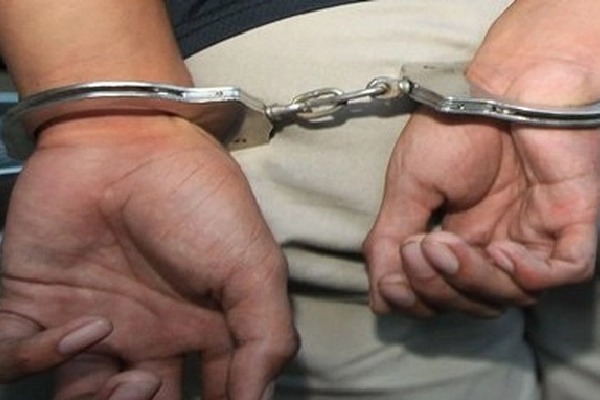 Amaravati, Feb 14: The police in Andhra Pradesh on Tuesday arrested a youth for allegedly killing a visually impaired minor girl, an official said.

Th victim identified as -- Rani, 17, was stabbed to death by one K. Raju, when she was alone at her house on Monday, a police officer said.

The incident occurred in Guntur district in Tadepalli, in a locality near the official residence of the Chief Minister Y.S. Jagan Mohan Reddy.

District incharge, S.P. Vakul Jindal said: "The accused developed a grudge against the girl after she complained to her mother over his misbehavior. The victim's mother and aunt had pulled up Raju for misbehaving with her."

Police said: The accused identified as -- Raju, 30, was not under the influence of ganja at the time of the attack. It also clarified that there was no rowdy sheet against him but now a rowdy sheet would be opened.

Jagan Mohan Reddy has announced a compensation of Rs 10 lakh to the victim's family.

Meanwhile, Andhra Pradesh Home Minister Thaneti Vanitha condemned the murder of the minor girl. She reiterated the government's commitment to punish the culprit.

She said that police acted swiftly to arrest the accused within an hour after the incident. She made it clear that any wrongdoers, no matter who they are, would not be spared.

"It is unfortunate to witness a murder of a minor girl. The police department responded within no time and nabbed the accused. On behalf of the government, we will leave no stone unturned to punish the culprit so that such an incident is never repeated," she said.

Vanitha slammed the Opposition for trying to take political mileage from the incident. "It is not just inhumane but shameful how the TDP is trying to get political mileage out of this tragedy. Misinformation about the incident is being spread to paint the government in a bad light. Personal rivalries are being given a different twist. I urge Chandrababu Naidu not to stoop this low," she said.