Drunk container driver drags car for 3 km in UP, passengers escape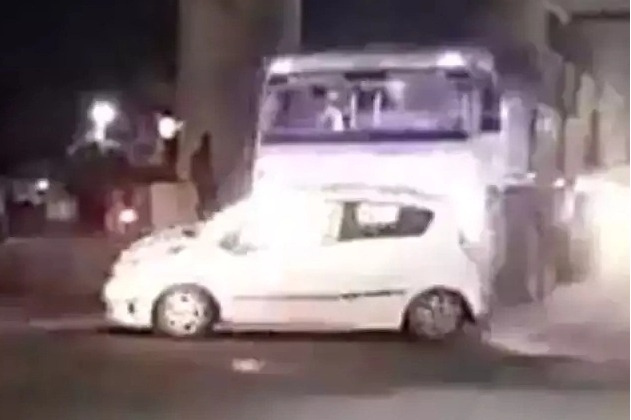 Meerut, Feb 13: In yet another hit-and-drag case, a 22-wheel container truck hit a car in Meerut and then dragged it for about 3 kilometres as bystanders looked on in shock. Visuals of the hatchback being pushed by the truck are now viral on social media.

Fortunately, all the four occupants of the car jumped out in time and escaped any serious injury.

According to local residents, the car was dragged for about 3 kilometres. They shouted out to the truck driver, asking him to stop, but the heavy vehicle drove on and only came to a halt after police gave chase and intercepted it.

The driver, who was reportedly drunk, has been taken into custody. The incident reportedly followed an altercation between the car occupants and the truck driver.

Earlier, a day ago, a speeding truck hit a horse-driven cart used in weddings -- carrying five people in Meerut. Three people, including two brothers, were killed in the incident and the remaining two suffered injuries, police said.

The truck driver is on the run.

The Meerut truck drag has yet again brought rash driving under the spotlight and raised serious questions on enforcement of traffic rules in a country which reports nearly 2 lakh accident deaths annually.