Benaras gets a 'roti ATM' to feed stray dogs and cows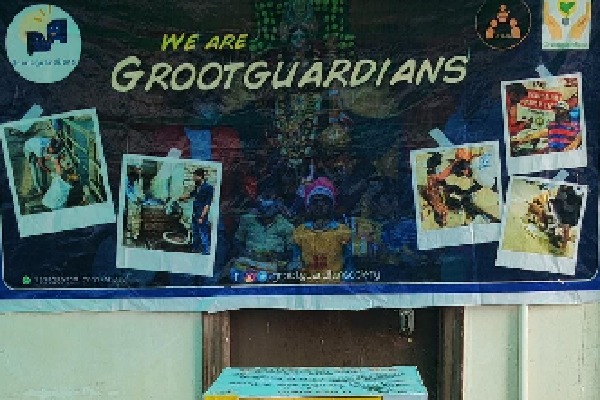 Varanasi, Feb 5: Benaras has got a 'roti ATM', a first-of-its-kind initiative to feed speechless stray dogs and cows.


Grootguardian, the organisation which Gaurav Rai set up along with his four friends for the noble purpose, now houses 40 youths.

Grootguardian President Gaurav Rai said that he got inspiration for the work from his friend Siddharth Singh who passed away in a road accident.

Rai said that Singh was an animal lover and wherever he used to see hungry animals, he used to feed them biscuits and jaggery.

"We have started this ATM after his sudden demise. We feed the food collected in the ATM to stray dogs and cows," Rai said.

First ATM is installed in a society in Pandeypur in Banke Bihari, in which around 100-150 chappatis are being collected. The next ATM will be installed in Shivpur where 200 families reside.

"We are being supported by around 40 people including Prajwal, Harsh, Aman, Mrintujay, Vikas, Kavish, Sadas, Avinash, Shivani, Tulika , Akshara, Kritika, Himalaya and Nihal," he said.

Prajwal said that organisation was founded in 2019 and during the Covid pandemic, they used to feed the stray animals and distribute ration to the poor people.

"His team is continuously working for animal welfare, women and child education and enviornment conservation," Prajwal said.