Congress strategists think Rahul has emerged as leader in opposition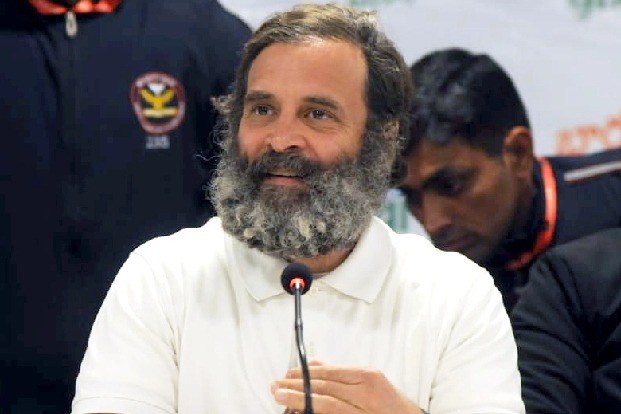 New Delhi: After culmination of the Bharat Jodo Yatra in Srinagar on Monday, Congress strategists feel that Rahul Gandhi has emerged as an "undisputed leader" in the opposition camp and the programme has helped his image makeover, though he again stressed the Yatra is for the people, and not for himself or his party.

In his around-3,970 km journey from Kanniyakumari to Kashmir which started on September 7, Gandhi traversed 12 states and two UTs and tried to touch the emotional chord of the people of the particular areas in that particular state. He addressed 13 press conferences, held over 100 corner meetings, over 275 planned walking interactions, and more than 100 sittings.

Meeting people on way to Srinagar, he said, was the most beautiful experience of his life. At the rally concluding the Yatra, Gandhi, wearing a traditional Kashmiri 'pheran', said he was warned that he might be attacked in Kashmir, but the people here did not give him hand grenades, but hearts full of love.

He added that the BJP members could not walk like this in Jammu and Kashmir because they are scared. He also spoke about the pain of losing someone while remembering his father Rajiv Gandhi's assassination, saying that he understood the pain of those who lost their kin in the Pulwama attack.

"I did not do the Yatra for myself or Congress, the aim is to stand against an ideology that wants to destroy the foundation of the country," he asserted.

However, the show of opposition unity was hampered as the BJP pointed out, despite all the effort, the opposition did not come together "as no one accepted him".

Congress sources, however, said over a dozen leaders from the opposition parties were scheduled to attend the rally, but couldn't make it because of the closure of Jammu-Srinagar national highway and the disruption of air traffic.