State moving in reverse direction after Jagan came to power, says Lokesh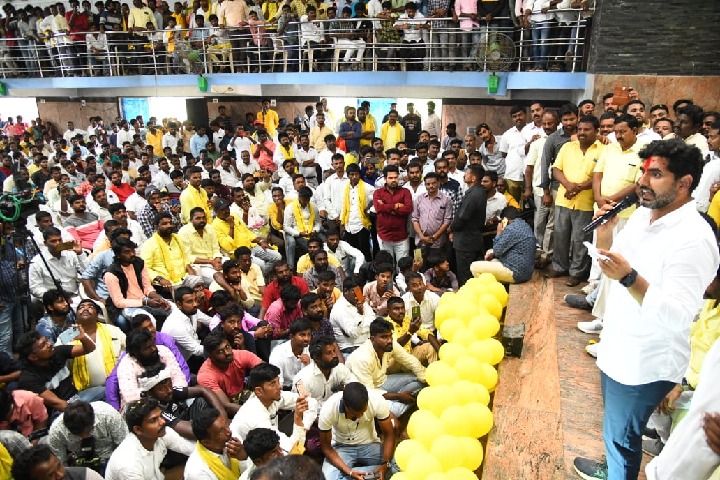 On Monday, Nara Lokesh, TDP National General Secretary, spoke to the youth at a "Hello Lokesh" event in V Kota Town (Palamaner). Lokesh was there as part of his "Yuva Galam" Pada Yatra. Lokesh criticized the current state government, led by Jagan Mohan Reddy of YSRCP, for moving the state in the reverse direction since coming to power. He cited that Andhra Pradesh was progressing for 67 years under different leaderships, but now it's regressing. Lokesh pointed out the broken promise of special category status, lack of employment opportunities.

Lokesh also criticized Jagan for not raising state issues with the central government and for not filling vacancies in the police department and teaching posts. He also mentioned Jagan's absence at Davos due to a heavy cold, which he called shameful. Lokesh promised to make employment opportunities a top priority in the TDP's manifesto and to bring radical changes to the education system if TDP returns to power. He also promised to establish micro unit clusters in all 175 assembly segments and to address reverse migration.

The youth at the event also complained to Lokesh about the high cost of college fees and the lack of job opportunities in the state, forcing them to migrate. They expressed their desire for the TDP to return to power, as they associate the rule of former Chief Minister Chandrababu Naidu with the growth of the IT industry. Lokesh promised to work towards creating a poverty-free Andhra Pradesh and to take the state forward with development and welfare initiatives.