Telangana MLC's abusive language against Governor sparks big row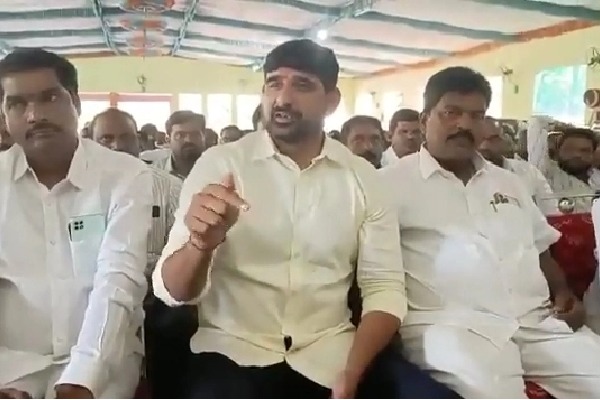 Hyderabad, Jan 26: A legislator of Telangana's ruling Bharat Rashtra Samithi (BRS) kicked up a storm on Thursday by using abusive language while targeting Governor Tamilisai Soundararajan for sitting on the Bills passed by the legislature.

The video clip of P. Kaushik Reddy, a member of the state Legislative Council, using the abusive word in Telugu went viral on social media, evoking condemnation.

It was immediately not clear where and when Kaushik Reddy was speaking. The use of unparliamentary word by the MLC surfaced on Republic Day when the Governor indirectly attacked Chief Minister K. Chandrasekhar Rao during her speech.

The differences between the BRS government and the Governor had first cropped up in 2021 when she did not approve the Cabinet's recommendation to nominate Kaushik Reddy to the Legislative Council under the Governor's quota in social service category.

When the Governor delayed clearing the file, the BRS government sent Kaushik Reddy to the upper house under the Members of Legislative Assembly (MLAs) quota.

Meanwhile, the BJP has reacted strongly to the use of abusive word by Kaushik Reddy against the Governor. BJP national Vice President D. K. Aruna demanded that the Chief Minister immediately suspend him from the party.

Aruna said if the Chief Minister failed to act on the insult to a woman Governor, the BJP would stage state-wide protests.