TDP always encouraged women in every sector, says Chandrababu
02-12-2022 Fri 18:48 IST | Local | Others |
Local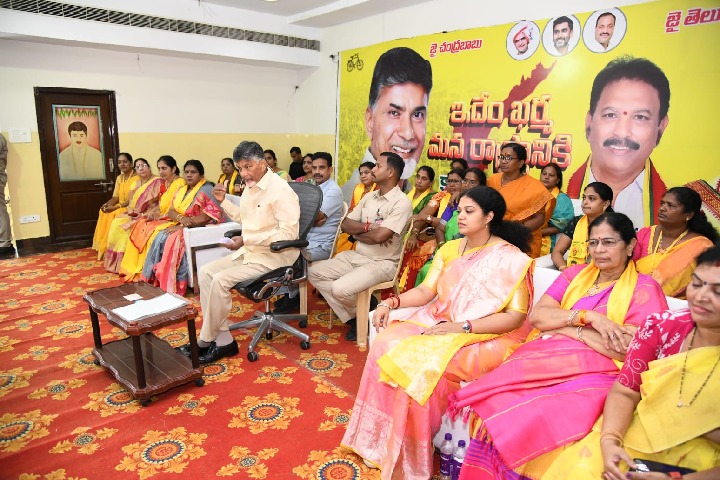 Kovvur (East Godavari), Dec 2: The former chief minister and national president of the Telugu Desam Party, Nara Chandrababu Naidu, on Friday said that it is the TDP that has given prominence to women in all fields, including politics, and created nine percent reservation for them.

Chandrababu Naidu interacted with various sections of women at Kovvur in East Godavari district where he stated that it was during the Late NT Rama Rao's regime that women got sharing in ancestral property and it is the TDP that encouraged women to pursue higher studies. Stating that several reports of experts are making it clear that women are more clever than men, Chandrababu said that the Dwcra groups formed when he was the chief minister, are now helping women to actively participate in various programmes. "Even the Prime Minister, Narendra Modi, has said that it is Chandrababu who introduced the Dwcra system which is showing the way for the nation to take women forward," he noted.

"I introduced the Deepam scheme after witnessing the problems being faced by women during cooking and now even men too are preparing food on gas stoves," the former chief minister stated. To build self-respect among women public toilets were introduced and now this Chief Minister, Jagan Mohan Reddy, is imposing taxes on these toilets too, he maintained.

Observing that 33 percent of reservations were created for women in academic institutions which resulted in resolving several problems, Chandrababu said and maintained that now women are earning more than men, particularly in the Information Technology (IT) sector. Jagan discontinued the schemes for Dwcra women but he wants the Dwcra members to attend his meetings everywhere, the TDP chief said.

The women narrated their woes to Chandrababu, particularly the problems that they are facing after certain schemes are discontinued by Jagan. They also told Chandrababu the issues that are coming their way in the allotment of TIDCO houses. The women particularly narrated how their children are getting addicted to drugs.

Stating that Jagan Mohan Reddy is cheating women by mentioning the Disa Act which is not in existence, Chandrababu called upon the Dwcra women to question the Government on its failures.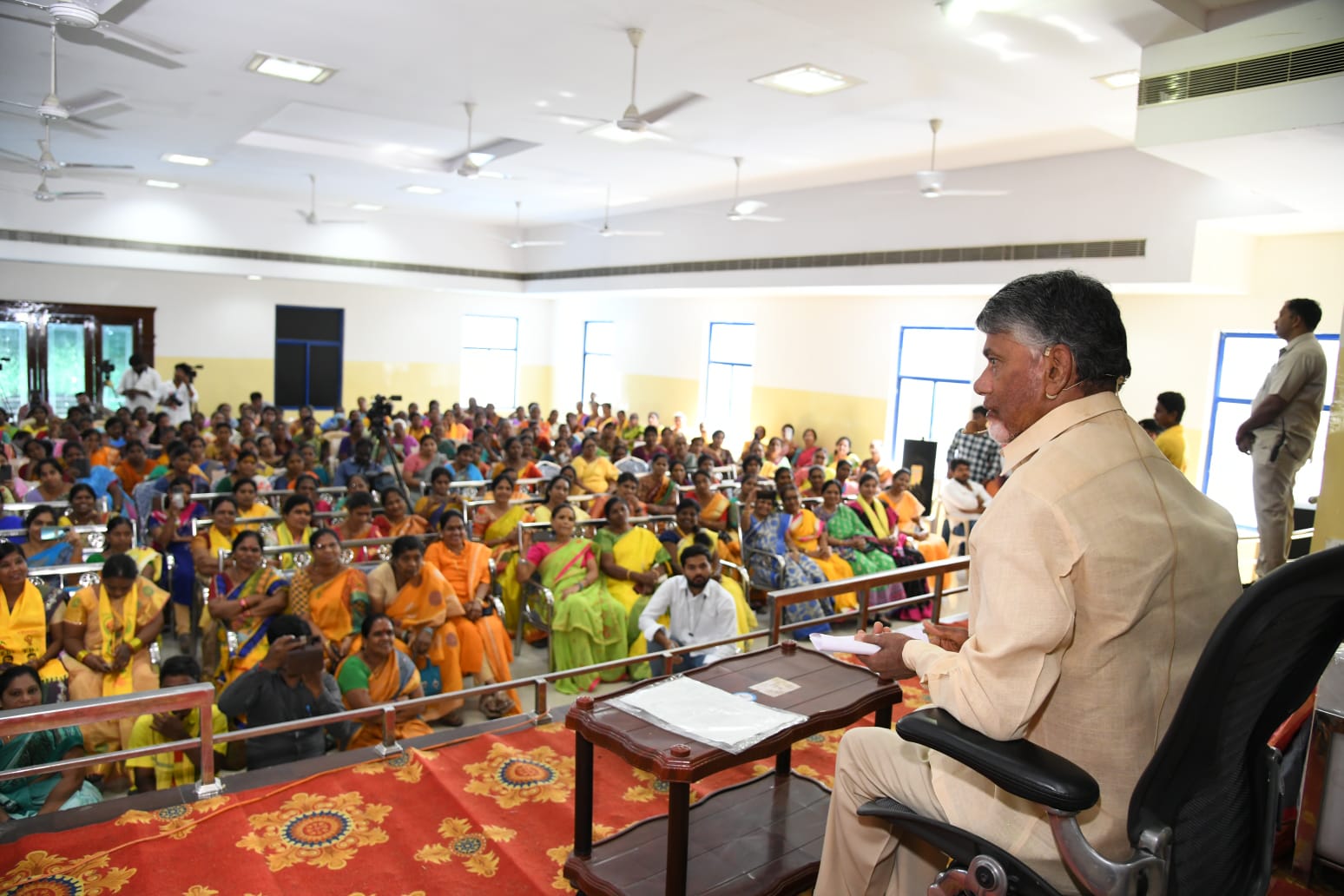 ---
More News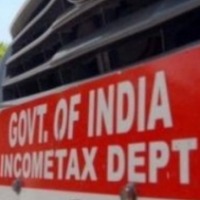 IT searches at multiple locations in Telugu states
4 minutes ago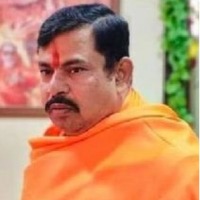 Another notice served on Telangana MLA Raja Singh for hate speech
8 minutes ago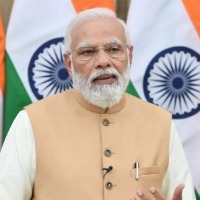 India first, citizen first: PM Modi on Budget 2023
47 minutes ago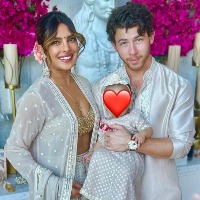 Nick Jonas 'can't wait' to embarrass daughter Malti with Hollywood Walk Of Fame star
1 hour ago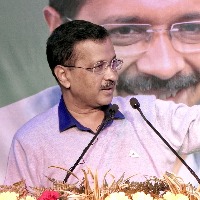 Mentally challenged calls cops, threaten to kill Arvind Kejriwal
1 hour ago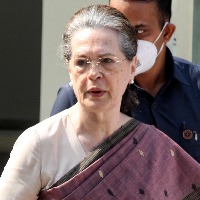 Sonia Gandhi to attend President's address as Congress leaders stuck in Srinagar
2 hours ago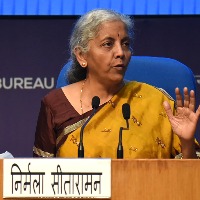 Sitharaman to present economic survey for 2022-23 in Parliament today
2 hours ago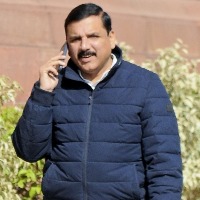 BRS & AAP to boycott Prez address
2 hours ago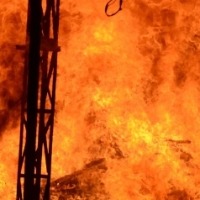 Fire breaks out at Amara Raja plant in Andhra Pradesh
6 hours ago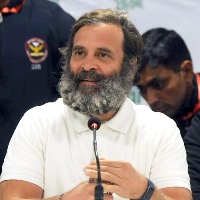 Congress strategists think Rahul has emerged as leader in opposition
6 hours ago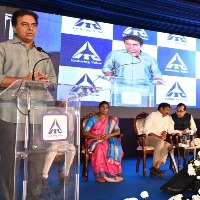 ITC commences Rs 450 cr food manufacturing facility in Telangana
14 hours ago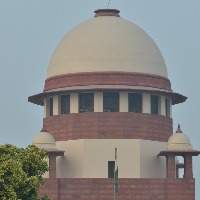 Changes in law can't be ground to modify earlier judgment, SC on plea against ED chief tenure
14 hours ago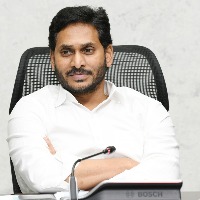 Plane carrying Andhra Pradesh CM makes emergency landing
15 hours ago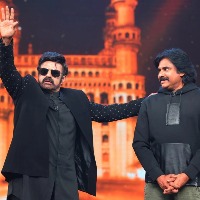 Pawan Kalyan opens up on acting and his marriages in chat with NBK
15 hours ago
Taaraka Ratna continues to be in critical state at B'luru hospital
15 hours ago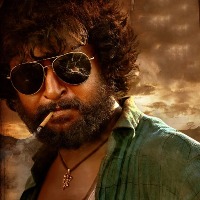 Rajamouli, Dhanush, Shahid at star-studded 'Dasara' teaser release
16 hours ago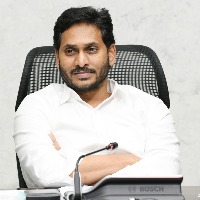 'All wolves are joining hands but I will fight them like a lion', Jagan targets Oppn
16 hours ago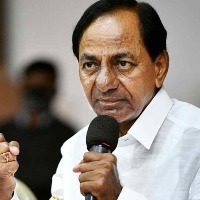 Telangana Governor, government reach truce on HC suggestion
19 hours ago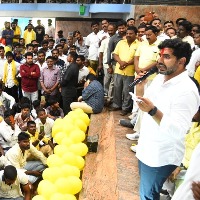 State moving in reverse direction after Jagan came to power, says Lokesh
19 hours ago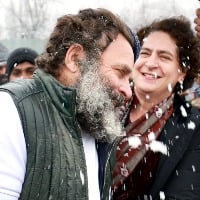 People of Kashmir gave me hearts full of love, not hand grenades: Rahul
21 hours ago