Jagan govt diverting people's attention by bringing three capitals to the fore: Atchannaidu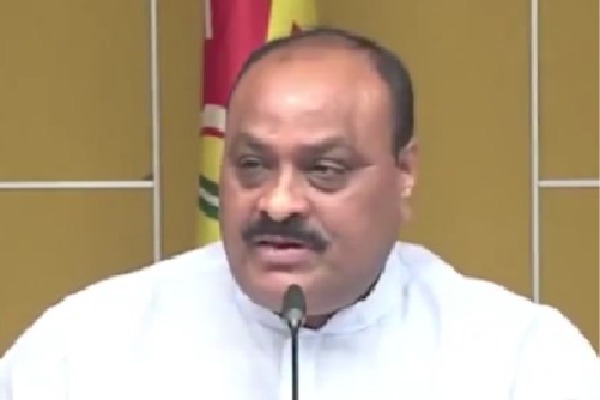 Amaravati, October 10: To divert people's attention from real issues and cover up its failures, the YSRCP government brought three capitals to the fore, said Andhra Pradesh TDP president Atchannaidu here on Monday. Talking to reporters here, he stated that the TDP was the first to implement decentralisation of development and governance.

"TDP founder and former Chief Minister N T Rama Rao (NTR) introduced the mandal system to bring administration closer to the people," he recalled and added that TDP chief N. Chandrababu Naidu had implemented 'Prajala Vaddaku Palana' to know the issues faced by people and resolve them.

Atchannaidu flayed the YSRCP government for talking about decentralisation without releasing funds to panchayats and municipalities. "Chief Minister YS Jagan Mohan Reddy wants to create rift between regions by playing decentralisation card. "Why Jagan government has been trying to set up three capitals even after the High Court ordered not to change the location of the capital," he asked.