Vizag capital: Karanam Dharmasri resigns as MLA in Speaker format, challenges Atchannaidu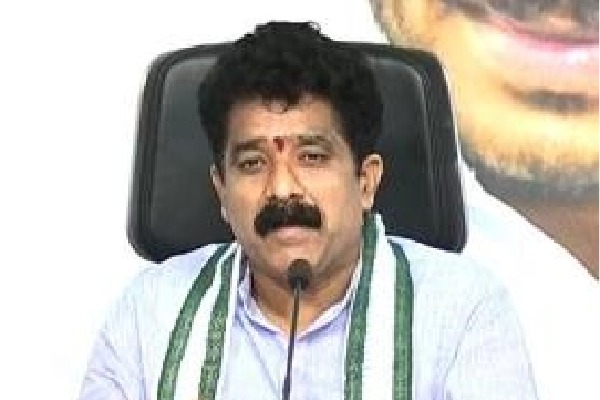 Visakhapatnam, October 8: YSRCP MLA from Chodavaram Karanam Dharmasri on Saturday tendered resignation to MLA post in Speaker format in the JAC meeting held here demanding to declare Visakhapatnam as an administrative capital. He handed over resignation letter to JAC Convenor Prof H. Lajipathi Rai.

Speaking on the occasion, he challenged Andhra Pradesh TDP president Atchannaidu to quit MLA post opposing decentralisation of capitals and contest once again from Tekkali in support of Amaravati as only capital for AP.

Former minister and MLA Avanthi Srinivas stated that the YSRCP is not against Amaravati but want development in all three regions. "With less investment, Visakhapatnam can become an executive capital and tourist spot," he explained.

Newly formed JAC for achieving executive capital tag to Visakhapatnam said that Telangana agitation is an inspiration to them. The JAC decided to organise a rally in Visakhapatnam on October 15 and meetings in mandal headquarters to highlight the need of an administrative capital to Visakhapatnam.