Tadipatri MLA is acting like a dictator: Atchannaidu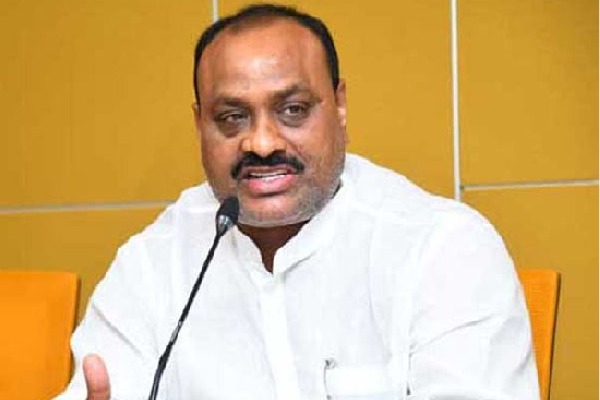 Amaravati, September 27: Andhra Pradesh TDP president Atchannaidu on Tuesday condemned the attack on his party councillor Vijay Kumar in Tadipatri. He alleged that four YSRCP goons thrashed Vijay Kumar with sticks and one more TDP councillor Mallikarjun was attacked by ruling party activists two days ago.
More attacks are taking place on Dalits under the rule of Chief Minister Y.S. Jagan Mohan Reddy, he pointed out and said Tadipatri MLA Kethireddy Pedda Reddy is acting like a dictator. He demanded that the police should arrest the attackers immediately.

Meanwhile, former TDP MLA JC Prabhakar Reddy staged a dharna in front of Tadipatri police station over the attacks on councillors. He faulted the police for keeping silent even though the YSRCP workers are attacking the TDP leaders. TDP cadre in large number have joined Prabhakar's stir and raised slogans against the police. Tense situation prevailed at police station for some time.