Bathukamma off to a colourful start across Telangana; Governor greets people
25-09-2022 Sun 20:27 IST | Ap7am Desk |
Local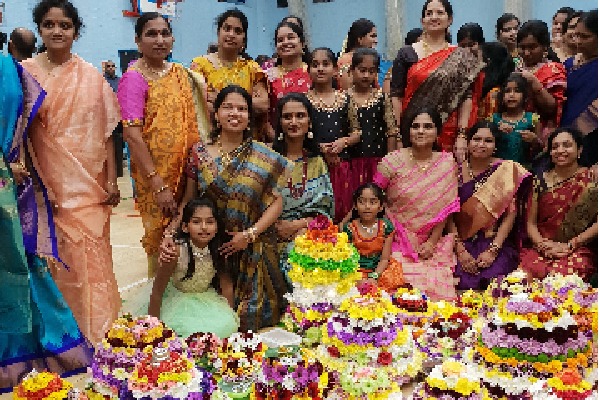 Hyderabad: Bathukamma celebrations have begun in Telangana on Sunday. The Bathukamma celebrations will be celebrated for nine days. A nine-day-long festival was celebrated by women with great pomp.

'Bathukamma' means 'Goddess of Life' and is celebrated during Dasara. The state festival is being celebrated in a grand manner across Telangana from September 25 to October 3. The main celebrations will be held on October 3, which will be celebrated as 'Saddula Bathukamma'.

During the nine-day annual festival, women and girls sing and dance around specially arranged flowers. At the end of the festival, they immerse the specially arranged flowers called 'Bathukamma' in local ponds. Ever since the formation of Telangana state in 2014, Bathukamma has been celebrated as the state festival.

Governor Soundararajan and Chief Minister K. Chandrasekhar Rao greeted people on the commencement of Bathukamma. The Governor said that Bathukamma is a very special festival associated with mother nature and essentially is a celebration of life by women of Telangana.

The colourful seasonal wildflowers used to make 'Bathukamma' have the medicinal properties to cleanse the water bodies filled to the brim with the copious rains during the season, she said in her message. 'Bathukamma' is a tribute to Telangana culture and traditions wherein women offer prayers to the Goddess Gauri in the form of 'Bathukamma', she said.

Chief Minister's daughter and MLC K Kavitha conveyed her wishes to people and released the posters of Bathukamma celebrations in various countries. This year, 'Bathukamma' will be celebrated in eight countries globally and Telangana Jagruthi headed by Kavitha will host the respective events. Bathukamma went global last year after showcasing it on the world's largest screen at Burj Khalifa, the world's tallest building in Dubai.
---
More News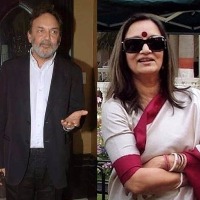 New NDTV board approves Prannoy Roy & Radhika Roy's resignation as RRPR directors
1 hour ago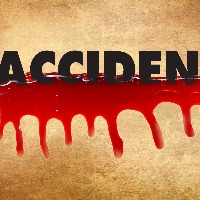 6 killed, 15 injured in bus-truck collision in UP district
1 hour ago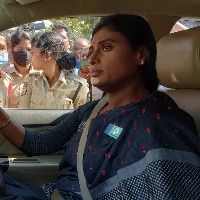 Telangana governor anguished over manner of Sharmila's arrest
1 hour ago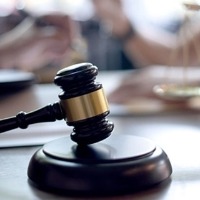 YSRTP leader Sharmila gets bail hours after dramatic arrest
5 hours ago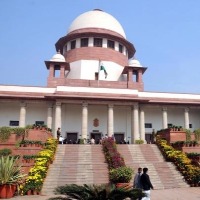 SC transfers Vivekanda Reddy's murder case trial to special CBI court in Hyderabad
13 hours ago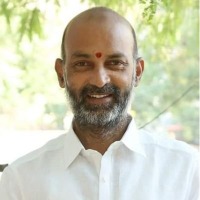 BJP will come to power in Telangana: Bandi Sanjay
15 hours ago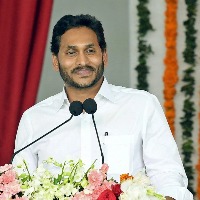 TDP demands Jagan's resignation after SC verdict in Vivekananda case
17 hours ago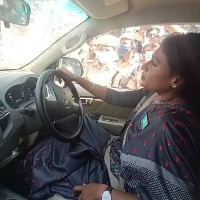 Hyderabad cops tow away car with Sharmila sitting inside-Updates
18 hours ago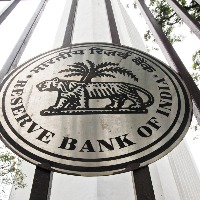 RBI's pilot project on digital rupee to be launched on Dec 1
18 hours ago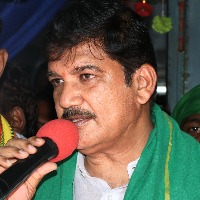 SC controlled evil designs of Jagan, YSRCP leaders: Dhulipala Narendra
19 hours ago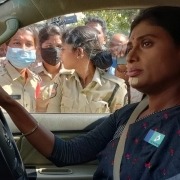 YS Sharmila detained on way to T'gana CM's residence for protest
20 hours ago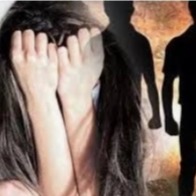 Class 10 student gang-raped by five classmates in Hyderabad
22 hours ago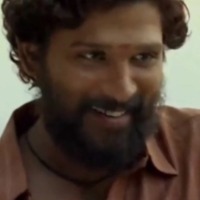 'Pushpa - The Rise' dubbed in Russian; to be released in Russia on Dec 8
22 hours ago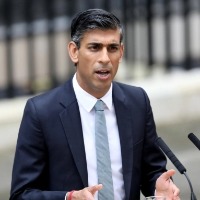 Golden era of UK-China ties over: Sunak
1 day ago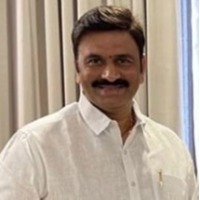 YSRCP rebel MP gets breather in MLAs' poaching case
1 day ago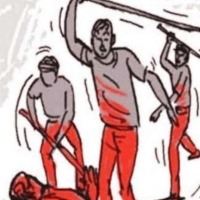 RTI activist beaten to death for making queries
1 day ago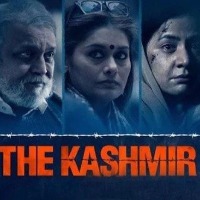 IFFI jury head terms 'The Kashmir Files' as 'vulgar', 'propaganda' film
1 day ago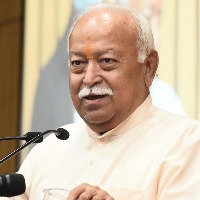 'All people living in India are Hindu': RSS Chief
1 day ago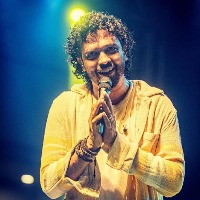 Crooning Chiranjeevi's 'Boss Party' number a career highlight for 'fanboy' Nakash Aziz
1 day ago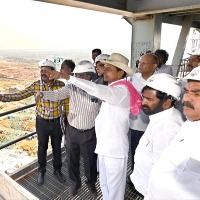 Yadadri power project will bring laurels to the entire country: KCR
1 day ago