BAC: Assembly session for 5 days, Jagan & Atchannaidu talk over capital debate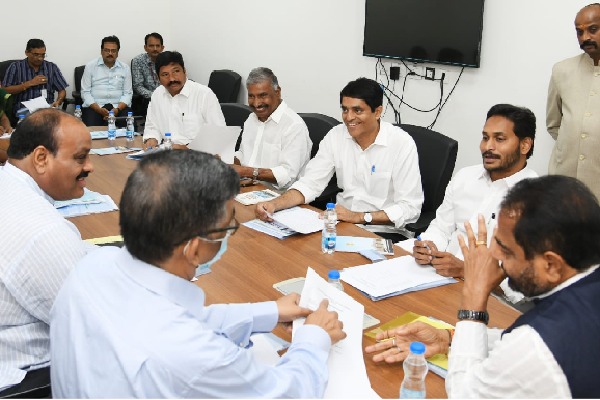 Amaravati, September 15: The Business Advisory Committee (BAC) held under the chairmanship of Speaker Thammineni Seetharam on Thursday decided to hold monsoon session of the Legislative Assembly for five days. Chief Minister Y.S. Jagan Mohan Reddy, Legislative Affairs Minister Buggana Rajendranath Reddy and TDP deputy floor leader Atchannaidu have attended the BAC meeting.

Assembly session will go on till September 21 and the AP government agreed to take up 27 issues proposed by the TDP. In the BAC meeting, an interesting conversation took place between the CM and Atchannaidu. Jagan Reddy informed Atchannaidu that the YSRCP is ready for debate on any issue raised by the TDP. "Are you ready to cooperate for discussion," the CM asked him and mentioned that the Assembly will also debate ESI scam if required.

Further, the CM stated that he has no objection to discuss on capital. Ministers reportedly expressed anger over behaviour of the TDP members in the House. They made it clear to Atchannaidu that the YSRCP will not keep quiet if CM is criticised.