Mahatma Gandhi statue vandalized in NY
20-08-2022 Sat 10:07 IST | Ap7am Desk |
Local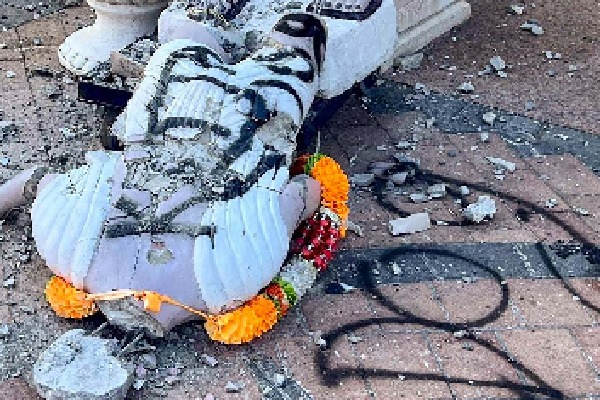 New York, August 20: In a possible hate crime, unidentified persons destroyed Mahatma Gandhi statue in front of Tulasi Mandir at New York South Richmond Hill. The CCTV camera footage showed that first one person attacked the statue with a hammer. Later some others came and destroyed the statue. Later, the miscreants escaped in two vehicles.

The accused wrote hate-related comments with paint at the spot.

Police are searching for the accused.

The Indian government condemned the 'despicable action' and the Indian Embassy in New York took the matter to the notice of the American government.

This is second incident in two weeks where Gandhi statue was defaced and vandalized in New York. Unidentified persons vandalized the same statue on August 3.

New York State Assembly member Jennifer Raj Kumar in a statement condemned the heinous act and demanded to nab the accused at the earliest.
---
More News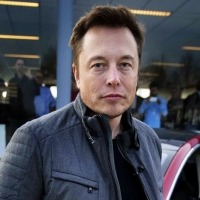 Musk says will make phones if Apple, Google remove Twitter from app stores
49 minutes ago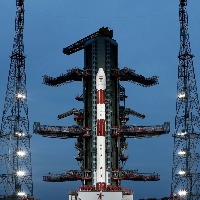 PSLV rocket lifts off with Indo French satellite EOS 6 and 8 nanosatellites
2 hours ago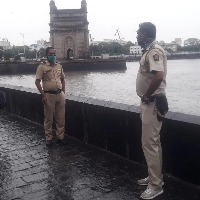 26/11 Fallout: From coastal security upgrade to amping up anti-Pak social media war
3 hours ago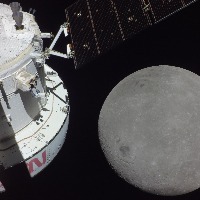 NASA's Orion spacecraft successfully enters lunar orbit
3 hours ago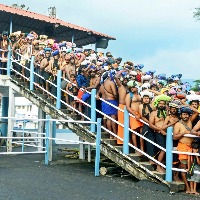 38 special trains for Sabarimala pilgrims from Telugu states
3 hours ago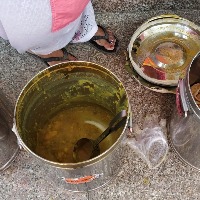 25 students take ill due to stale food in Andhra school
4 hours ago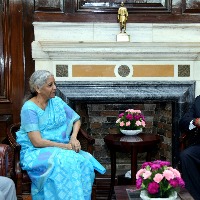 States seek greater fund allocation during pre-budget consultation
7 hours ago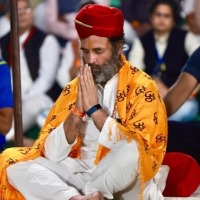 Bharat Jodo Yatra: Rahul prays at Omkareshwar temple in MP
8 hours ago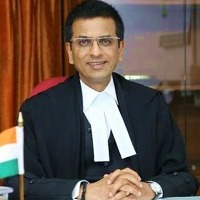 No institution is perfect in a Constitutional democracy: CJI
16 hours ago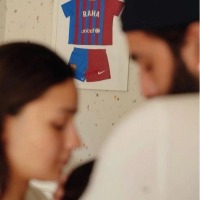 'A new Barca fan is born', FC Barcelona welcomes Alia Bhat-Ranbir Kapoor's new-born daughter Raha
16 hours ago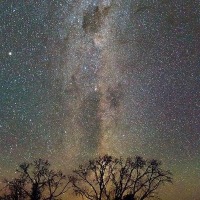 'Work on India's first-ever Night Sky Sanctuary in full swing'
16 hours ago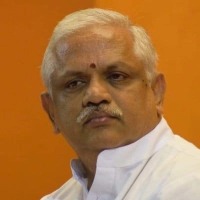 T'gana MLAs poaching case: HC stays SIT notice to B.L. Santhosh
16 hours ago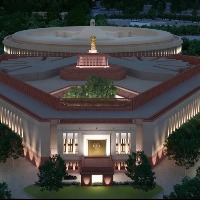 New Parliament building to have touch screen kiosks showcasing art works
17 hours ago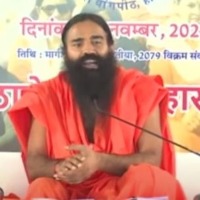 'Women look good even without clothes', says Ramdev
19 hours ago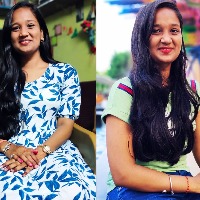 8-year-old who nailed Kasab now a young woman waiting for govt to keep its word
20 hours ago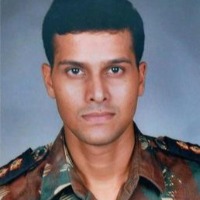 Indians must not forget message of martyred Major's life: Adivi Sesh
20 hours ago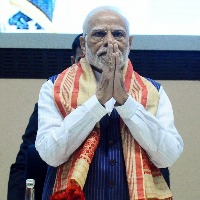 PM to participate in Constitution Day celebrations at SC
22 hours ago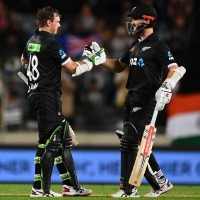 IND v NZ, 1st ODI: Latham feasts on Indian bowlers with 145 not out to seal New Zealand's seven-wicket win
23 hours ago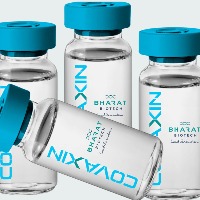 DCGI nod to Bharat Biotech's Intranasal Covid booster dose for restricted use
23 hours ago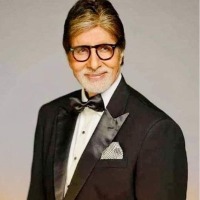 Delhi HC: Amitabh Bachchan's name, voice and image can't be used without permission
1 day ago