Not just humans, fish, crabs undergo Covid tests in China, video goes viral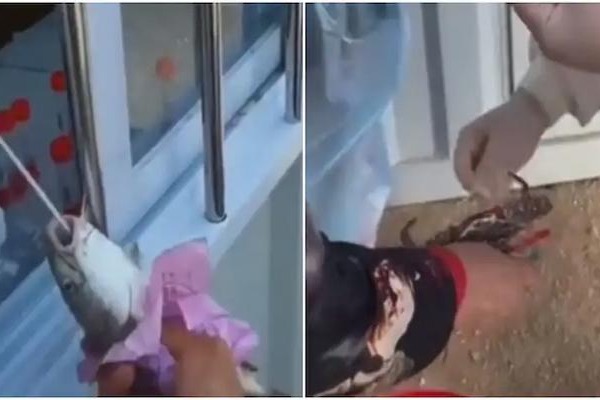 Hyderabad: Covid wreaked havoc for three years. To know whether this virus is infected or not, you have to get a Covid test done first! Fever, cough, cold and lethargy... no matter what kind of symptoms appear, people queue up for tests because they are afraid of Corona.

But till now, these Corona tests were usually only conducted on humans. Recently, apart from humans, fish and crabs are also being tested for Corona. The incident took place in Xiamen of China.

In the coastal city of Xiamen in China, the authorities there are alarmed as the cases of Corona are increasing. After 40 people were infected with Covid in Xiamen, the government ordered tests for five million people in the city. But not just for humans, officials have decided to conduct Covid tests for some types of marine life as well.

Recently, notices have been issued to conduct Covid tests for the fish and aquatic animals brought with them when the fishermen, who went fishing in the sea, come back. As a result, the surviving fish and crabs were tested for Covid.

South China Morning Post has posted a video related to this on Twitter. In this, medical officers wearing PPE kits are taking swabs from aquatic animals like fish and crabs and doing Covid tests. This video has gone viral on social media.
---
More News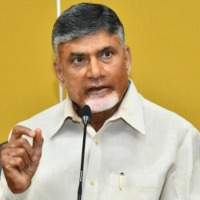 YSRCP govt failed to provide additional water for Mangalagiri AIIMS: Chandrababu
56 minutes ago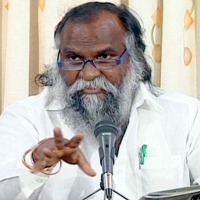 Jagga Reddy hits back at Y.S. Sharmila, faults YSR's daughter for criticising politicians
2 hours ago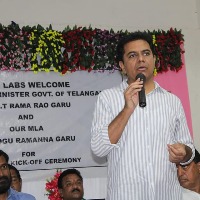 Will set up IT park in Adilabad district soon: KTR
2 hours ago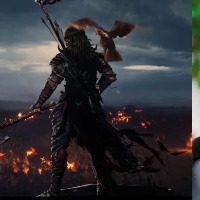 Videos, photos of Suriya 42 leaked, makers warn of legal action if shared on social media
3 hours ago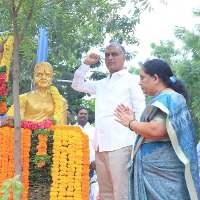 Chakali Ilamma, a symbol of self-respect, says Harish after paying tributes
4 hours ago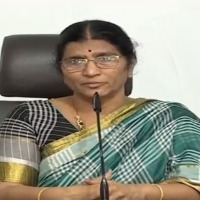 Lakshmi Parvathi warns to register cases if anyone speaks about her marriage
5 hours ago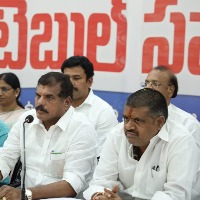 Amaravati JAC, TDP MLAs condemn Botsa's remarks on Maha Padayatra
6 hours ago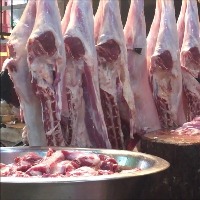 Siddipet: One kilo mutton sold for Rs 400, meat lovers rush to Akbarpet
6 hours ago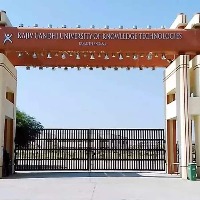 KTR to meet IIIT Basara students today afternoon
7 hours ago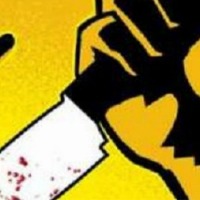 Jilted lover attacks girl with sharp weapon on OU campus
8 hours ago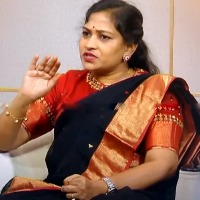 'Why Jagan didn't named Lotus Pond after YSR?'
8 hours ago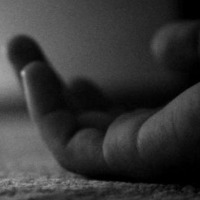 Two workers die in a factory, which CM Jagan to inaugurate on Sep 28
8 hours ago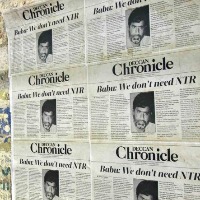 'We don't need NTR' – posters of DC clipping turn viral
8 hours ago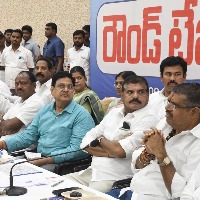 5 minutes enough to stop 'Amaravati farmers padayatra': Botcha
9 hours ago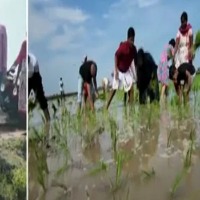 Baptla, Prakasam dist Collectors had a field day with their kids and farm workers
21 hours ago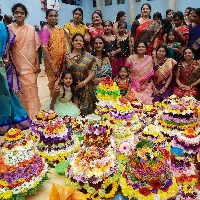 Bathukamma off to a colourful start across Telangana; Governor greets people
21 hours ago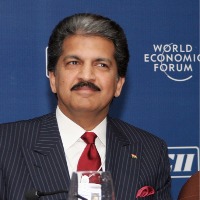 Anand Mahindra heaps praise on creators of 'Wedding hall on wheels'; shares video
22 hours ago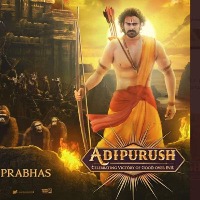 'Adipurush' teaser to be launched on Oct 2 at Ayodhya, birthplace of Lord Ram
23 hours ago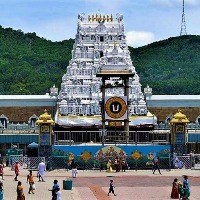 TTD assets valued at over Rs 85,000 cr
1 day ago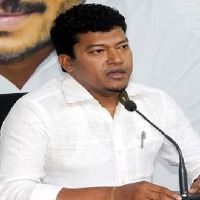 Minister Appalaraju furious with errant doctors
1 day ago