Time line of Narayana College student's self-immolation at Ramanthapur in Hyderabad
19-08-2022 Fri 19:41 IST | Ap7am Desk |
Local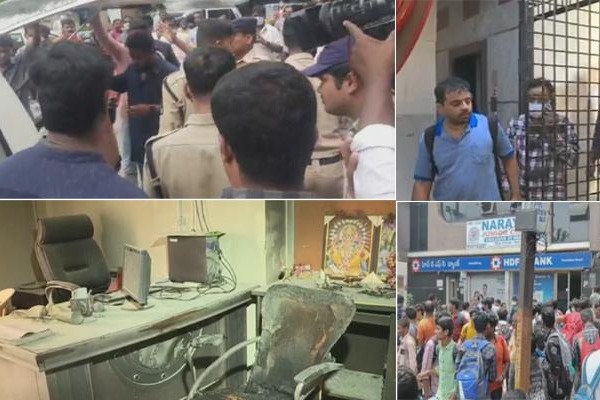 Hyderabad: Sandeep, who set himself ablaze at Narayana College in Ramanthapur of Hyderabad, is in a critical condition. The injured were first taken to Gandhi Hospital and from there to Yashoda Hospital. However, as there were no beds available in Yashoda Hospital, they were shifted to DRDO Hospital. Sandeep, Venkatesh Chari and College AO Ashok are undergoing treatment at DRDO hospital. In total, four people were seriously injured in the incident.

On the other hand, the Telangana government has issued a show cause notice to Hyderabad Narayana College. The government has ordered an explanation from the college management on the Ramantapur Narayana College incident.

Time line

► Sai Narayana came to college at 12:20 pm, along with his friend Sandeep, and six others

►12:35 pm: Sai Narayana's friends enter the principal's chambers

► 12:40 pm: They had a heated argument with Principal Sudhakar Reddy regarding the certificate

►Sandeep, a student union leader, poured petrol on his body at 12:43 pm and set himself ablaze

► At 12:43 pm: AO Ashok rushed to the chambers after he saw fire in the principal's room.

► At 12:44 pm: Sandeep caught AO Ashok, who entered the principal's room.

► At 12:45 pm Sandeep and Ashok suffered severe burn injuries

► College doused the fire at 12:45 pm

► At 12:50 pm: Local residents rushed student leader Sandeep, Ashok Reddy and principal Sudhakar Reddy to the hospital.

► Victims reached Gandhi Hospital at 1:20 pm. From there, the victims were shifted to Yashoda and DRDO Hospitals for treatment.
---
More News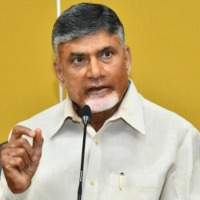 YSRCP govt failed to provide additional water for Mangalagiri AIIMS: Chandrababu
1 hour ago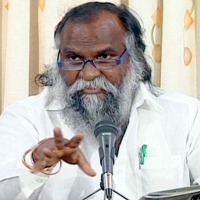 Jagga Reddy hits back at Y.S. Sharmila, faults YSR's daughter for criticising politicians
2 hours ago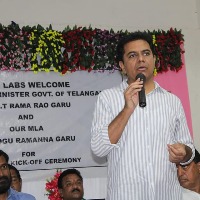 Will set up IT park in Adilabad district soon: KTR
3 hours ago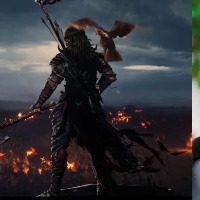 Videos, photos of Suriya 42 leaked, makers warn of legal action if shared on social media
4 hours ago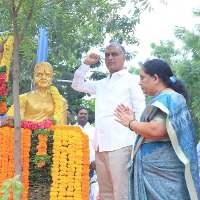 Chakali Ilamma, a symbol of self-respect, says Harish after paying tributes
5 hours ago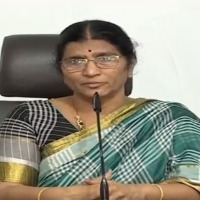 Lakshmi Parvathi warns to register cases if anyone speaks about her marriage
5 hours ago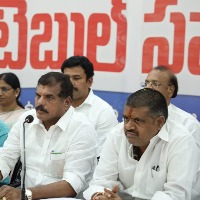 Amaravati JAC, TDP MLAs condemn Botsa's remarks on Maha Padayatra
6 hours ago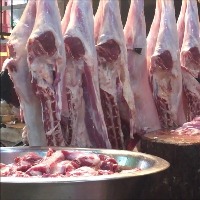 Siddipet: One kilo mutton sold for Rs 400, meat lovers rush to Akbarpet
7 hours ago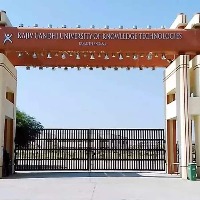 KTR to meet IIIT Basara students today afternoon
7 hours ago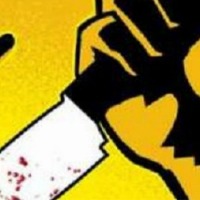 Jilted lover attacks girl with sharp weapon on OU campus
8 hours ago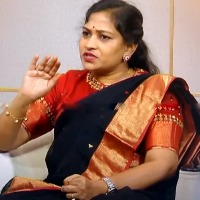 'Why Jagan didn't named Lotus Pond after YSR?'
8 hours ago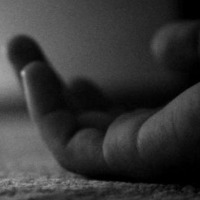 Two workers die in a factory, which CM Jagan to inaugurate on Sep 28
8 hours ago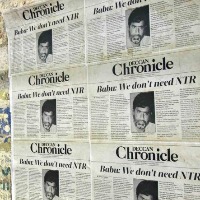 'We don't need NTR' – posters of DC clipping turn viral
9 hours ago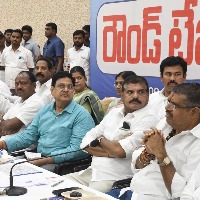 5 minutes enough to stop 'Amaravati farmers padayatra': Botcha
9 hours ago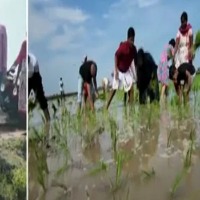 Baptla, Prakasam dist Collectors had a field day with their kids and farm workers
21 hours ago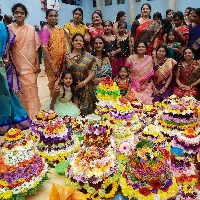 Bathukamma off to a colourful start across Telangana; Governor greets people
22 hours ago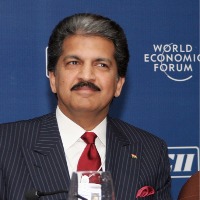 Anand Mahindra heaps praise on creators of 'Wedding hall on wheels'; shares video
22 hours ago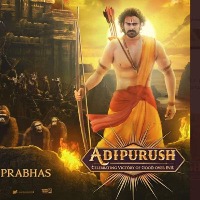 'Adipurush' teaser to be launched on Oct 2 at Ayodhya, birthplace of Lord Ram
23 hours ago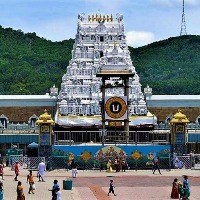 TTD assets valued at over Rs 85,000 cr
1 day ago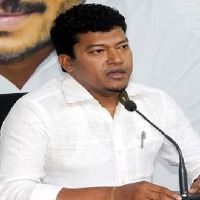 Minister Appalaraju furious with errant doctors
1 day ago