Manickam Tagore turned as agent to Revanth Reddy: Marri Shashidhar Reddy
17-08-2022 Wed 14:43 IST | Ap7am Desk |
Local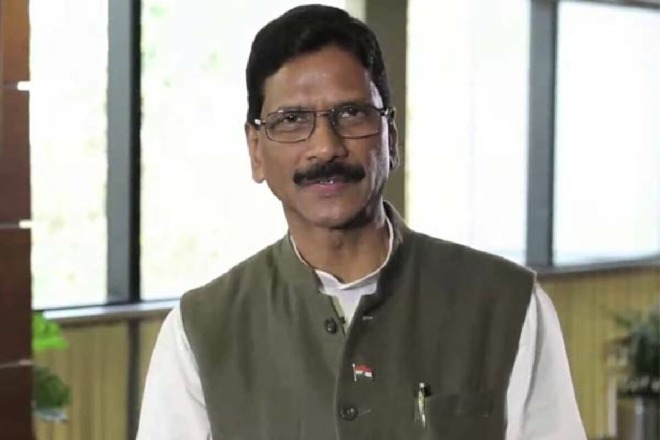 Hyderabad, August 17: Senior Telangana Congress leader Marri Shashidhar Reddy on Wednesday alleged that Telangana Congress affairs in-charge Manickam Tagore turned as an agent to TPCC president Revanth Reddy. He asked as to why Congress high command did not take action against Revanth when he made adverse comments on senior Congress leaders. He faulted the manner in which Revanth handling the matters related to Komatireddy brothers.

Shashidhar Reddy mentioned that the TPCC chief is not inviting seniors to important party meetings. "Revanth is not considering suggestions given by seniors. Even Tagore is withholding important information from Congress interim president Sonia Gandhi and Rahul Gandhi," he stated.

Shashidhar further said that an office parallel to Gandhi Bhavan is being run by Revanth. He accused the Telangana Congress president of giving wrong feedback to Rahul Gandhi. "A section in Telangana Congress is working with an agenda of reducing importance of seniors," he mentioned.
---
More News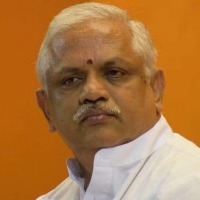 MLAs' poaching case: T'gana HC extends stay on notice to Santhosh
4 minutes ago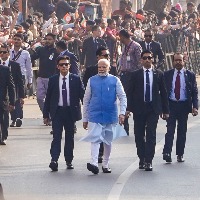 India has emerged as a powerful country in world: PM Modi
1 hour ago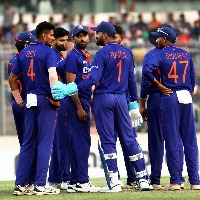 India fined 80% match fee for slow over-rate in one-wicket loss to Bangladesh in first ODI
2 hours ago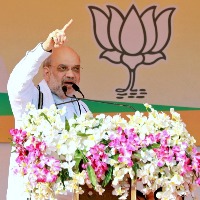 Rahul Gandhi promises change in Gujarat, Amit Shah says vote for a bright future
2 hours ago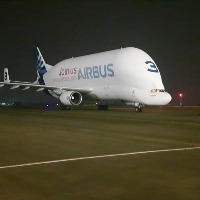 Airbus Beluga lands at Hyderabad airport
3 hours ago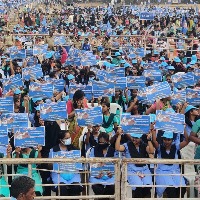 Thousands attend Kurnool meet in support of three Andhra capitals
3 hours ago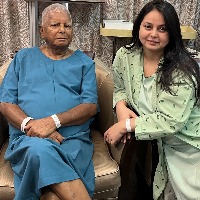 Lalu Prasad's kidney transplant successful in Singapore: Tejashwi
3 hours ago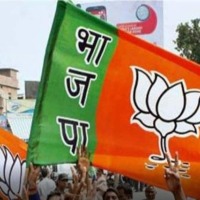 With Gujarat polls over, BJP to now focus on T'gana
5 hours ago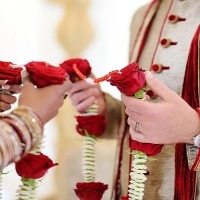 Maha man marries twin sisters, women's panel orders probe & action
6 hours ago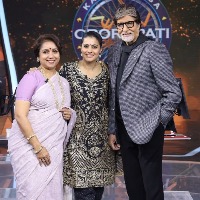 When real life stories became inspiration for Revathi
6 hours ago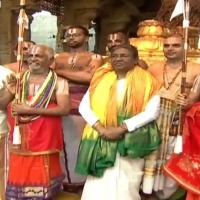 President Droupadi Murmu offers prayers at Tirumala temple
7 hours ago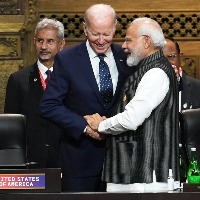 PM Modi thanks world leaders for supporting India's G20 Presidency
7 hours ago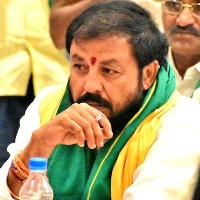 Four TDP men injured in attack by YSRCP workers
8 hours ago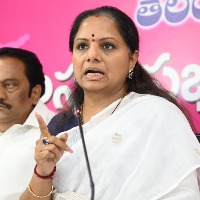 'Can't meet on Dec 6', Kavitha writes to CBI
9 hours ago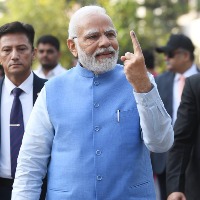 Gujarat poll phase-2: PM Modi casts his vote in Ahmedabad
9 hours ago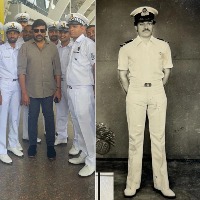 Chiranjeevi goes down the memory lane with naval cadet pic
10 hours ago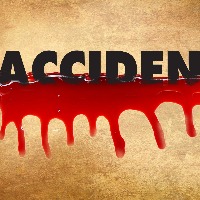 Four Ayyappa devotees killed in Andhra road accident
10 hours ago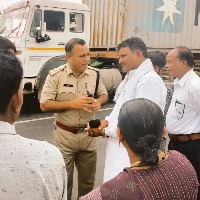 Gujarat polls: Cong candidate Kanti Kharadi 'missing' after alleged attack
13 hours ago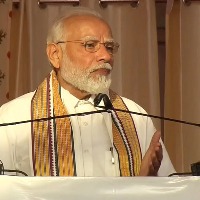 Modi to open two-day national office-bearers' meet of BJP on Monday
20 hours ago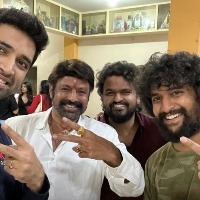 Balakrishna watches Adivi Sesh's 'HIT 2', calls it 'spine-chilling'
23 hours ago