How much do Rajinikanth, Prabhas and Vijay take for each film?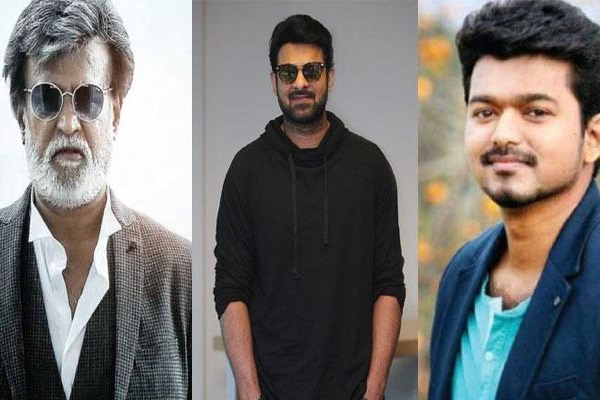 Hyderabad: No one knows how much remuneration the star heroes get for each film except the producers, who give it and the heroes who take it. But, gossips about their remuneration keep circulating on social media. Recently, the remuneration of three-star heroes from the south has become a hot topic.

Not to mention Rajinikanth's charisma. If Thalaiva appears on the screen, collections will rain. Irrespective of the talk of the movie, the box office will be rocking in the first three days. As he rules the silver screen, the remuneration also touches the skies.

Recently, his remuneration has become a hot topic on social media. Rajinikanth is taking Rs 140 crore for the movie 'Jailor', which is being directed by Nelson. It is learnt that Rajinikanth is number one among the stars, who are getting the highest remuneration among the heroes from the south. If the film flops, he is the only star, who returns the remuneration.

After Rajinikanth, Pan India Star Prabhas is leading the highest-paid heroes' list. After 'Baahubali', Prabhas' craze increased immensely. Prabhas is more in demand in the north than in the south. Although his film 'Saaho' was a disaster in the south, it collected huge collections in the North. This has increased the demand for Prabhas in Bollywood. It seems that he has taken Rs 125 crore for his latest movie 'Adipurush'. So far no Telugu hero has taken this range of remuneration.

And 'Dalapati' Vijay has also joined the heroes, who are getting remuneration of more than Rs 100 crore. After 'Thupaki', every movie he acted in has grossed more than Rs.100 crore. Even the movies that got divided talk got huge collections. With this, Vijay also increased his salary.

The latest news is that he is getting remuneration of Rs 100 crore for the film 'Varasudu' that he is acting in Telugu. As the collections of the films in which these heroes are acting are getting huge, the producers are also coming forward to give a huge remuneration.
---
More News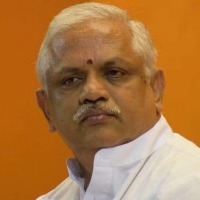 MLAs' poaching case: T'gana HC extends stay on notice to Santhosh
1 hour ago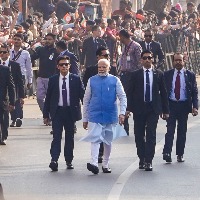 India has emerged as a powerful country in world: PM Modi
3 hours ago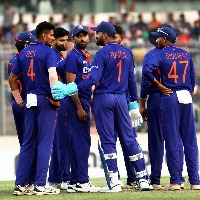 India fined 80% match fee for slow over-rate in one-wicket loss to Bangladesh in first ODI
3 hours ago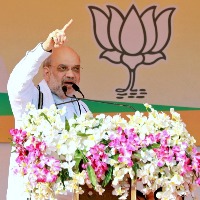 Rahul Gandhi promises change in Gujarat, Amit Shah says vote for a bright future
3 hours ago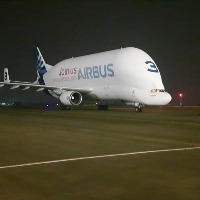 Airbus Beluga lands at Hyderabad airport
4 hours ago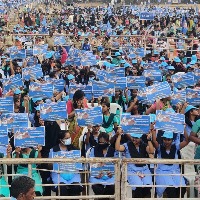 Thousands attend Kurnool meet in support of three Andhra capitals
4 hours ago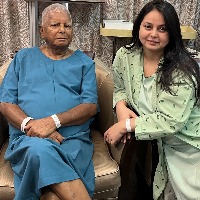 Lalu Prasad's kidney transplant successful in Singapore: Tejashwi
5 hours ago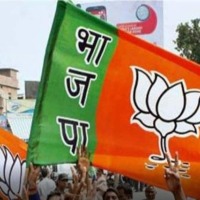 With Gujarat polls over, BJP to now focus on T'gana
6 hours ago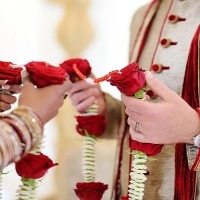 Maha man marries twin sisters, women's panel orders probe & action
7 hours ago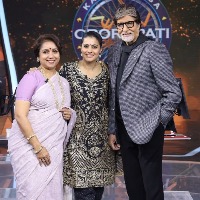 When real life stories became inspiration for Revathi
8 hours ago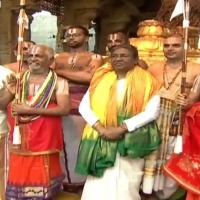 President Droupadi Murmu offers prayers at Tirumala temple
8 hours ago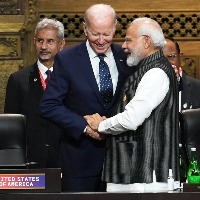 PM Modi thanks world leaders for supporting India's G20 Presidency
9 hours ago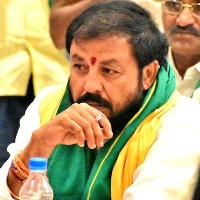 Four TDP men injured in attack by YSRCP workers
9 hours ago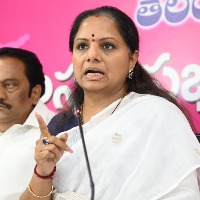 'Can't meet on Dec 6', Kavitha writes to CBI
10 hours ago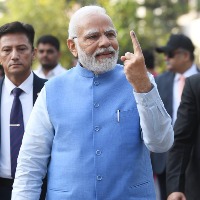 Gujarat poll phase-2: PM Modi casts his vote in Ahmedabad
10 hours ago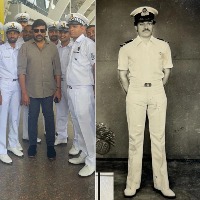 Chiranjeevi goes down the memory lane with naval cadet pic
11 hours ago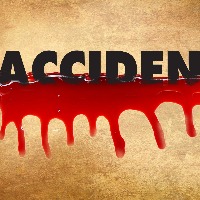 Four Ayyappa devotees killed in Andhra road accident
11 hours ago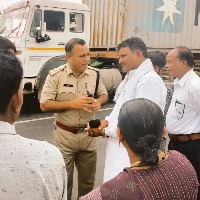 Gujarat polls: Cong candidate Kanti Kharadi 'missing' after alleged attack
14 hours ago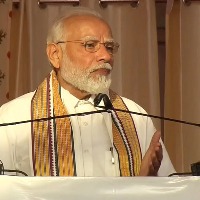 Modi to open two-day national office-bearers' meet of BJP on Monday
22 hours ago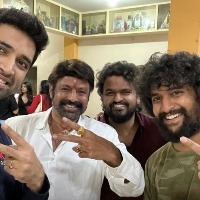 Balakrishna watches Adivi Sesh's 'HIT 2', calls it 'spine-chilling'
1 day ago