Suryapet district: Moneylenders obstruct final rites of govt teacher
12-08-2022 Fri 14:27 IST | Ap7am Desk |
Local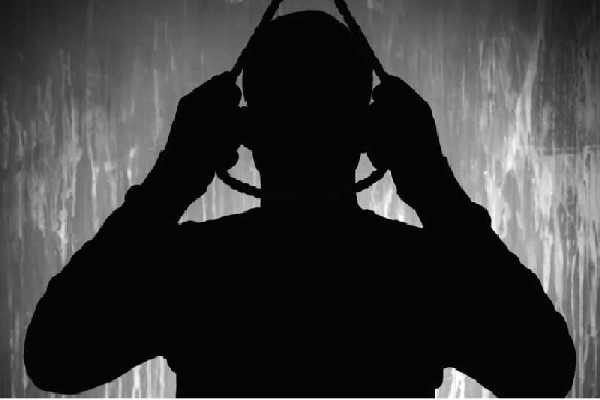 Suryapeta, August 12: G. Narendra Babu working as a government teacher committed suicide by hanging himself to a ceiling fan at Sri Sri Nagar here on Thursday morning after moneylenders forced him to repay the money. The police registered a case and shifted the dead body to the government hospital for post-mortem.

Relatives of deceased have moved his body to his native Vijayaraghavapuram village in Munagala mandal after post-mortem. However, moneylenders did not allow the vehicle to enter the village for performing last rites. They stated that Narendra Babu had borrowed Rs 10 crore from them. With the intervention of police, body was transported to crematorium and last rites performed.

According to police, the 55-year-old got addicted to online betting in the recent past and borrowed heavily. Even, his wife is also a government teacher. Babu's wife and son told police that they are not aware as to what purpose he borrowed money.
---
More News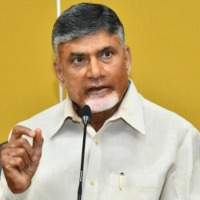 YSRCP govt failed to provide additional water for Mangalagiri AIIMS: Chandrababu
43 minutes ago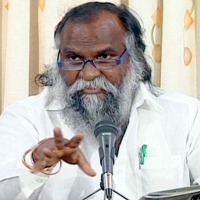 Jagga Reddy hits back at Y.S. Sharmila, faults YSR's daughter for criticising politicians
1 hour ago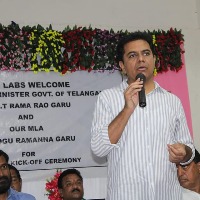 Will set up IT park in Adilabad district soon: KTR
2 hours ago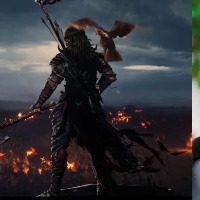 Videos, photos of Suriya 42 leaked, makers warn of legal action if shared on social media
3 hours ago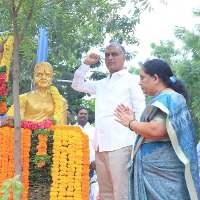 Chakali Ilamma, a symbol of self-respect, says Harish after paying tributes
4 hours ago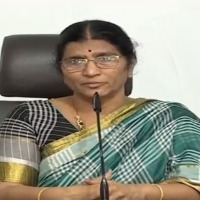 Lakshmi Parvathi warns to register cases if anyone speaks about her marriage
5 hours ago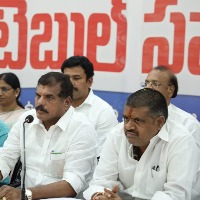 Amaravati JAC, TDP MLAs condemn Botsa's remarks on Maha Padayatra
6 hours ago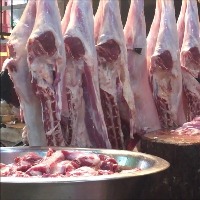 Siddipet: One kilo mutton sold for Rs 400, meat lovers rush to Akbarpet
6 hours ago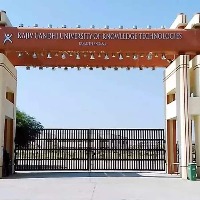 KTR to meet IIIT Basara students today afternoon
7 hours ago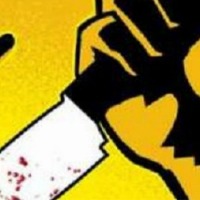 Jilted lover attacks girl with sharp weapon on OU campus
7 hours ago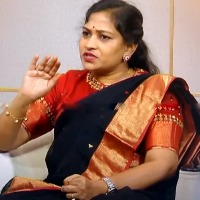 'Why Jagan didn't named Lotus Pond after YSR?'
8 hours ago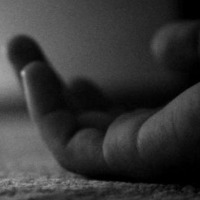 Two workers die in a factory, which CM Jagan to inaugurate on Sep 28
8 hours ago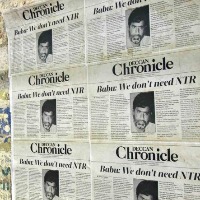 'We don't need NTR' – posters of DC clipping turn viral
8 hours ago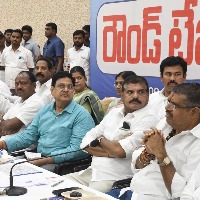 5 minutes enough to stop 'Amaravati farmers padayatra': Botcha
9 hours ago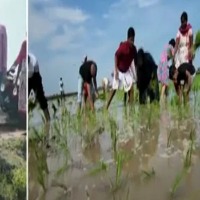 Baptla, Prakasam dist Collectors had a field day with their kids and farm workers
21 hours ago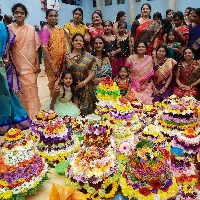 Bathukamma off to a colourful start across Telangana; Governor greets people
21 hours ago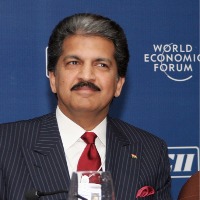 Anand Mahindra heaps praise on creators of 'Wedding hall on wheels'; shares video
22 hours ago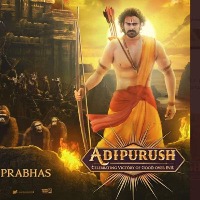 'Adipurush' teaser to be launched on Oct 2 at Ayodhya, birthplace of Lord Ram
22 hours ago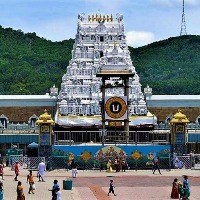 TTD assets valued at over Rs 85,000 cr
1 day ago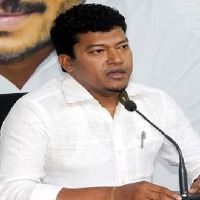 Minister Appalaraju furious with errant doctors
1 day ago