PM Narendra Modi's Pakistani sister sends him Rakhi, best wishes for 2024 polls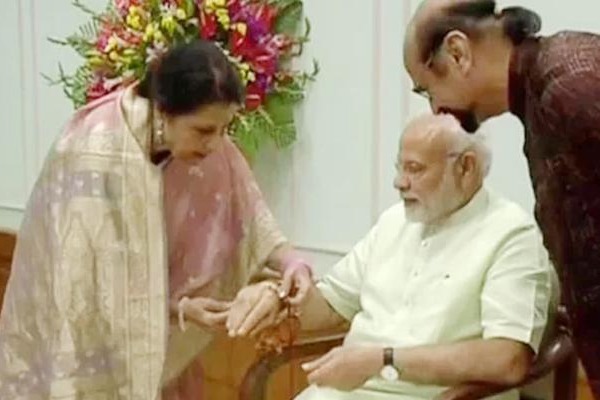 New Delhi: Prime Minister Narendra Modi's Pakistani sister Qamar Mohsin Shaikh sent Rakhi ahead of Raksha Bandhan. On the occasion, she wished for victory in the 2024 general elections. She said that she has made all arrangements to meet Prime Minister Modi for this Rakhi festival.The Rakhi is said to have been made by herself with silk ribbon and embroidery designs. She expressed hope that Modi would invite him to Delhi this time.

Mohsin Shaikh wrote a letter, along with Rakhi, wishing him to live a healthy life. He should continue the good work he was doing now. Modi will become the Prime Minister again in 2024. There is no doubt about it. He has that capability and he is the right person for it. He should be the PM every time. Mosin Shaikh sent Rakhi and Raksha Bandhan cards last year as well.