Chandrababu no match to Jagan in social justice, women empowerment: Jogi Ramesh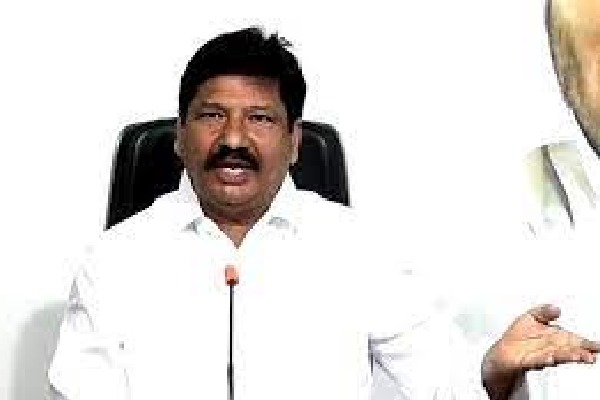 Amaravati, July 13: Housing Minister Jogi Ramesh on Wednesday said that TDP chief N. Chandrababu Naidu is no match to Chief Minister Y.S. Jagan Mohan Reddy in implementation of social justice, women empowerment, education and health.

In an exclusive interview, Ramesh stated that the people are directly benefitting with 32 social welfare schemes of the YSRCP government. Can Chandrababu say one scheme implemented in previous TDP rule had impacted people's lives, he asked.

To a question, the minister said that the YSRCP workers and people have accepted Y.S. Vijayamma's decision to resign to party honorary president post. He slammed the TDP for making issue out of Vijayamma's resignation. "People from 26 districts have attended the two-day YSRCP plenary," he mentioned.

Ramesh came down heavily on AP TDP president Atchannaidu for saying that the YSRCP is not following social justice. "CM Jagan gave 17 out 25 Cabinet posts to BC, SC, ST and Minorities," he said and threw a challenge to Chandrababu to come for debate on social justice.