Peddireddy condemns YSRCP pitting hero Vishal against Chandrababu in Kuppam
30-06-2022 Thu 15:51 IST | Ap7am Desk |
Local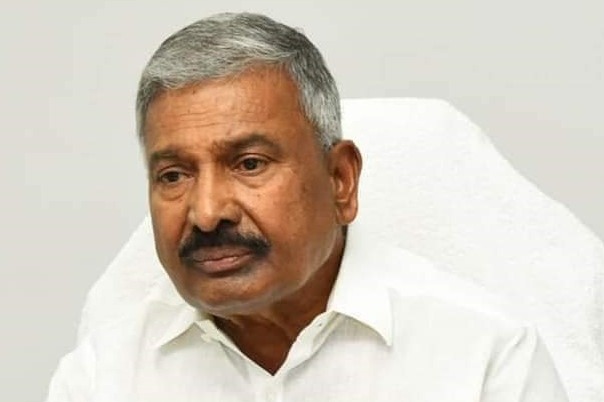 Chittoor, June 30: Minister Peddireddy Ramachandra Reddy on Thursday condemned the news of YSRCP is fielding Tamil hero Vishal to defeat TDP national president N. Chandrababu Naidu in Kuppam Assembly constituency in next Assembly elections.

Addressing the YSRCP plenary, Peddireddy alleged that the TDP leaders are behind the rumour in order to demoralise the YSRCP cadre in the constituency. He made it clear that YSRCP MLC KRJ Bharath is party's official candidate in Kuppam for ensuing Assembly elections.

Bharath is the son of senior YSRCP leader Dr. Chandramouli, who contested against Chandrababu in 2019 elections. In April 2020, Chandramouli, a retired bureaucrat, passed away due to ill-health.

Peddireddy made an appeal to voters to support Bharath in next elections and not to believe rumours. He exuded confidence of Bharath becoming MLA from Kuppam in 2024 with his cooperation.

Responding to the news of YSRCP is making actor Vishal to contest from Kuppam, the TDP supporters said that no popular hero can defeat Chandrababu in upcoming Assembly elections.
---
More News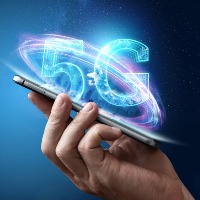 5G mania: PM Modi to launch 5G services at India Mobile Congress in Delhi on Oct 1
11 hours ago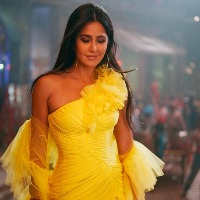 Katrina Kaif shakes a leg with schoolchildren on Vijay's 'Arabic Kuthu'
12 hours ago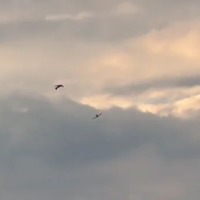 Two planes collide mid-air in Germany, crash land on houses: Watch
12 hours ago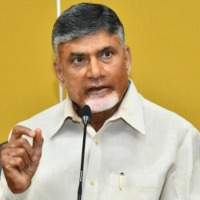 YSRCP govt failed to provide additional water for Mangalagiri AIIMS: Chandrababu
14 hours ago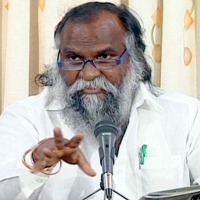 Jagga Reddy hits back at Y.S. Sharmila, faults YSR's daughter for criticising politicians
15 hours ago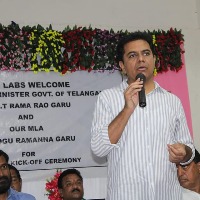 Will set up IT park in Adilabad district soon: KTR
16 hours ago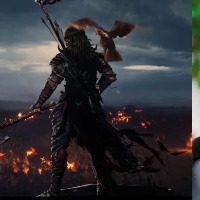 Videos, photos of Suriya 42 leaked, makers warn of legal action if shared on social media
17 hours ago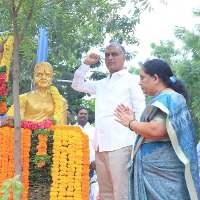 Chakali Ilamma, a symbol of self-respect, says Harish after paying tributes
18 hours ago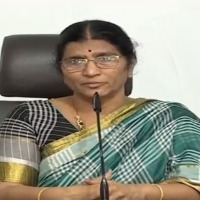 Lakshmi Parvathi warns to register cases if anyone speaks about her marriage
18 hours ago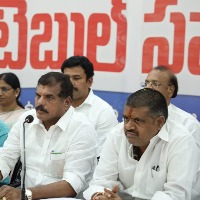 Amaravati JAC, TDP MLAs condemn Botsa's remarks on Maha Padayatra
19 hours ago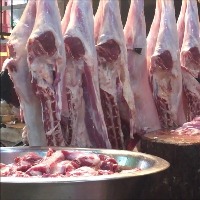 Siddipet: One kilo mutton sold for Rs 400, meat lovers rush to Akbarpet
20 hours ago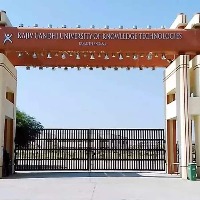 KTR to meet IIIT Basara students today afternoon
21 hours ago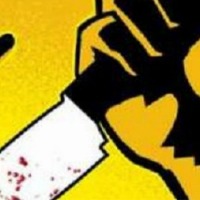 Jilted lover attacks girl with sharp weapon on OU campus
21 hours ago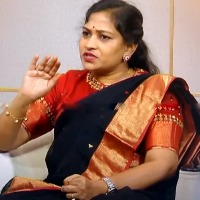 'Why Jagan didn't named Lotus Pond after YSR?'
21 hours ago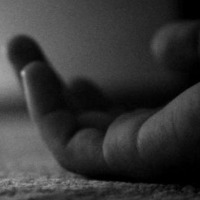 Two workers die in a factory, which CM Jagan to inaugurate on Sep 28
22 hours ago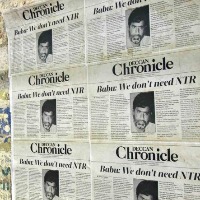 'We don't need NTR' – posters of DC clipping turn viral
22 hours ago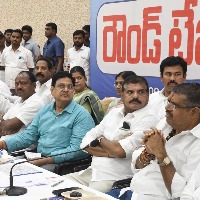 5 minutes enough to stop 'Amaravati farmers padayatra': Botcha
22 hours ago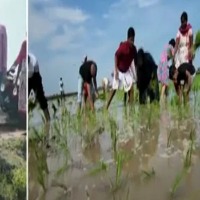 Baptla, Prakasam dist Collectors had a field day with their kids and farm workers
1 day ago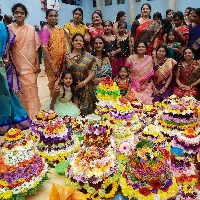 Bathukamma off to a colourful start across Telangana; Governor greets people
1 day ago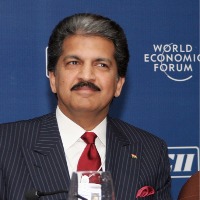 Anand Mahindra heaps praise on creators of 'Wedding hall on wheels'; shares video
1 day ago