Telangana govt job to brother of youth killed in Secunderabad firing
24-06-2022 Fri 22:30 IST | IANS |
National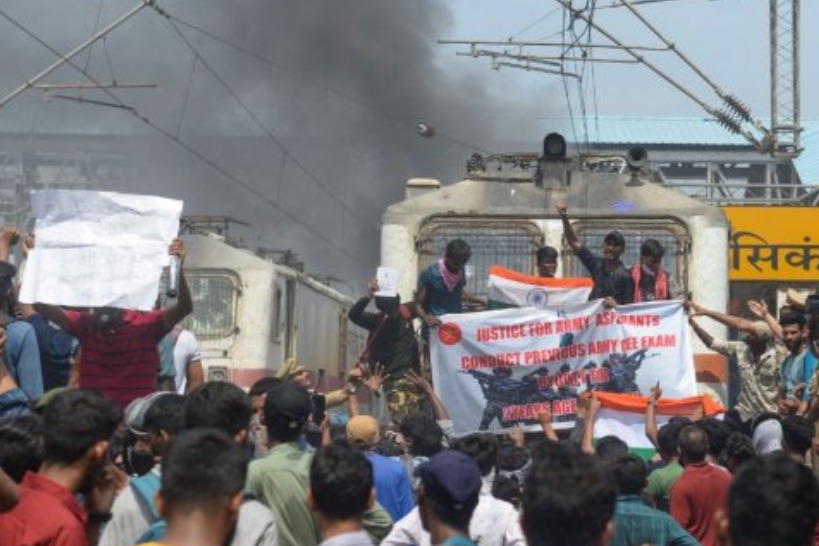 Hyderabad, June 24 : The Telangana government on Friday issued orders for providing government job to the brother of army job aspirant Damera Rakesh who was killed in Railway Police firing at Secunderabad railway station during the protest against new army recruitment policy Agnipath.

As per the announcement already made by Chief Minister K. Chandrasekhar Rao to provide a job to the family of the deceased, Chief Secretary Somesh Kumar issued a Government Order (GO) to appoint Damera Rama Raju, elder brother of Rakesh.

The Chief Secretary has asked the Warangal District Collector to appoint Rama Raju in a suitable post as per eligibility against any available vacancy in the district.

The GO was issued exactly a week after Rakesh was killed in the firing. The Chief Minister had announced Rs 25 lakh ex-gratia for Rakesh's family the same day.

The 22-year-old hailed from Dabeerpet village of Warangal district of Telangana.

Rakesh, an army job aspirant, was one of the youth who were protesting at Secunderabad station on June 17 against the Central government's army recruitment scheme Agnipath.

The protestors went on rampage, setting fire train coaches, transport goods and vandalising the station and the stalls. The youth was killed when the Railway Police opened fire to control the situation.

Rakesh, son of farm workers Kumara Swamy and Poolamma had the dream of joining the Army.

Rakesh took coaching in a Hanamkonda-based institute and cleared physical tests. He was preparing for the written exam and was upset over the repeated postponement of the exam. After the Central government announced the Agnipath scheme, he, like many others, felt that their dreams were shattered.


---
More News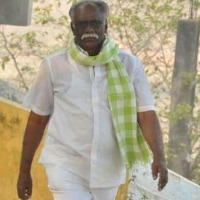 Tammineni Krishnaiah murder: Tummala says accused will not be spared
31 minutes ago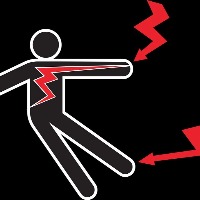 Two die of electrocution while hoisting national flag in T'gana
39 minutes ago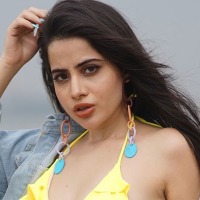 Bigg Boss fame Urfi Javed accuses man of threatening her to 'Have Video Sex'
53 minutes ago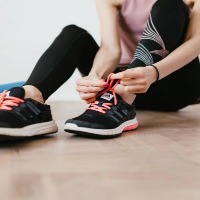 How often you must exercise?
58 minutes ago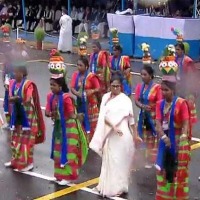 Watch: Mamata Banerjee dances with folk artists at Independence Day fete in Kolkata
1 hour ago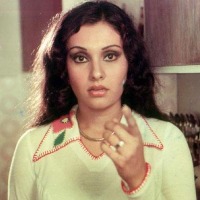 Vidya Sinha, veteran Bollywood actress passed away on Independence Day
1 hour ago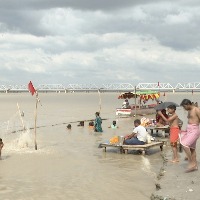 As new Ram temple shapes up, ghats of Saryu river get a facelift
2 hours ago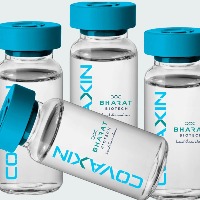 Bharat Biotech's intranasal Covid vaccine proven safe in clinical trials
2 hours ago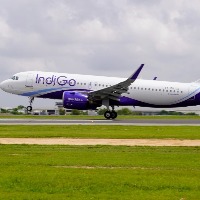 Indigo flight delayed over 'suspicious message' on passenger's phone
2 hours ago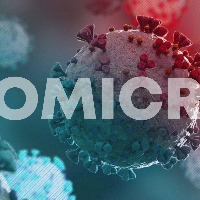 UK becomes first country to approve new vaccine targeting Omicron
2 hours ago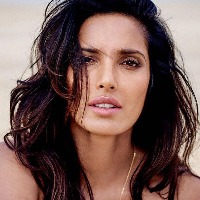 Padma Lakshmi hopes for 'swift healing' for ex husband Salman Rushdie
4 hours ago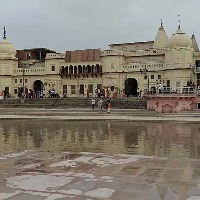 Ayodhya prepares for 3-fold increase in tourist arrivals with brand new look
4 hours ago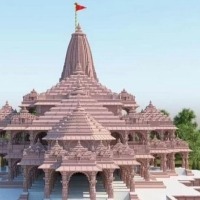 Ram temple opening timed perfectly for BJP's 2024 campaign
4 hours ago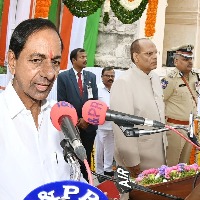 'Politics of hate to hide failures': KCR hits out at Centre
4 hours ago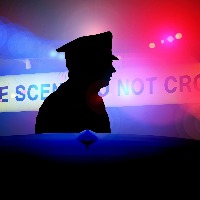 TRS leader's murder triggers tension in T'gana's Khammam
5 hours ago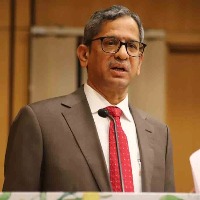 Not even my family could attend swearing-in ceremony: CJI on Covid crisis
5 hours ago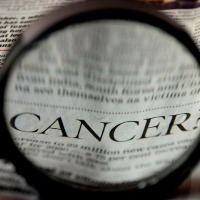 This smart contact lenses can diagnose cancer from tears
6 hours ago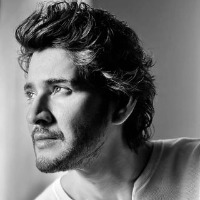 'One nation, one emotion, one identity,' says Mahesh Babu
7 hours ago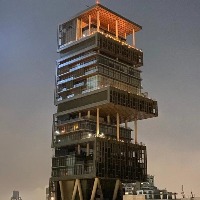 Fresh threats to Mukesh Ambani family, Mumbai cops probing
7 hours ago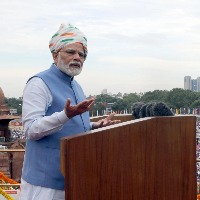 PM Modi hits out at 'parivaarwaad, bhai-bhatijawad' in I-Day speech
8 hours ago