Peddapalli: Harish Rao angry on cops for halting traffic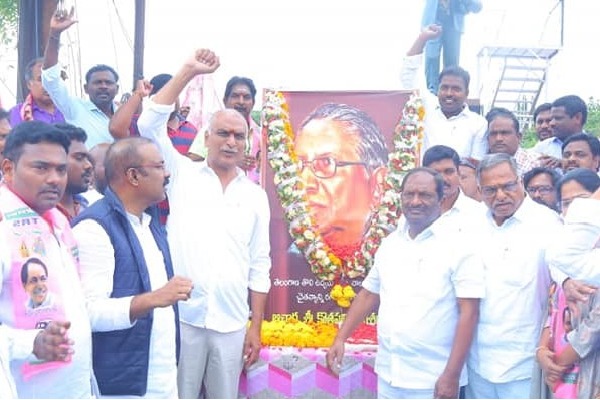 Peddapalli, June 21: Finance and Health Minister Harish Rao on Tuesday expressed anger over police for stopping traffic here. The traffic cops halted vehicular movement at bus stand crossroads as minister and officials arrived to participate in the death anniversary of Telangana ideologue Professor Jayashankar.

Harish paid homage to Jayashankar by garlanding his portrait. On learning that traffic came to a halt, he instructed the CI and DSP to clear the traffic. The minister told cops not to show too much sincerity to him by halting vehicles as it will cause inconvenience to commuters.

Speaking on the occasion, the minister mentioned that Jayashankar raised awareness about the importance of separate state for Telangana and played a key role in keeping Telangana movement alive for four decades. "Chief Minister K. Chandrashekar Rao has made his dream come true," he said and added that the Telangana state is witnessing double engine growth.