'Major' Adivi Sesh's soldierly gesture moves former defence officer
Mumbai, May 25: Even as 'Major' races towards its theatrical release, the movie is winning hearts at the preview screening.

The first preview screening of the film in Pune opened to a full house and ended with a stand ovation, waving of tricolours and many emotional touching moments as loud chants of 'Bharat Mata Ki Jai' and 'Vande Mataram' echoed across the room.

A former defence officer on a wheelchair was also present at the screening, and was in for a surprise when Adivi Sesh himself knelt down to speak to him and thank him for his support.

The officer saluted him and was in tears with Adivi's gesture, while the rest recovered from the emotional experience that left them with goosebumps and tears.

With 'Major', Adivi Sesh steps into the shoes of Major Sandeep Unnikrishnan, the valorous NSG commando who laid down his life for the country during the 26/11 Mumbai terror attacks.

The actor chose to flag off the tour in Pune, as that was the city where Major Sandeep got his start as a soldier.

Based on the life of Major Sandeep Unnikrishnan, the decorated NSG commando who saved dozens during the 26/11 attacks, Adivi Sesh portrays the titular role and is being noticed for his portrayal of the heroic Major with dignity.

Adivi Sesh has captured attention with his acting and striking similarity to the Major as he brings his story to life on the big screen.

The bilingual film has been shot in Hindi and Telugu, and will release in Malayalam as well. Produced by Sony Pictures International Productions in association with Mahesh Babu's GMB Entertainment and A S Movies, 'Major' is directed by Sashi Kiran Tikka, and stars Adivi Sesh, Sobhita Dhulipala, Saiee Manjrekar, Revathi, Prakash Raj, Anish Kuruvilla and Murali Sharma.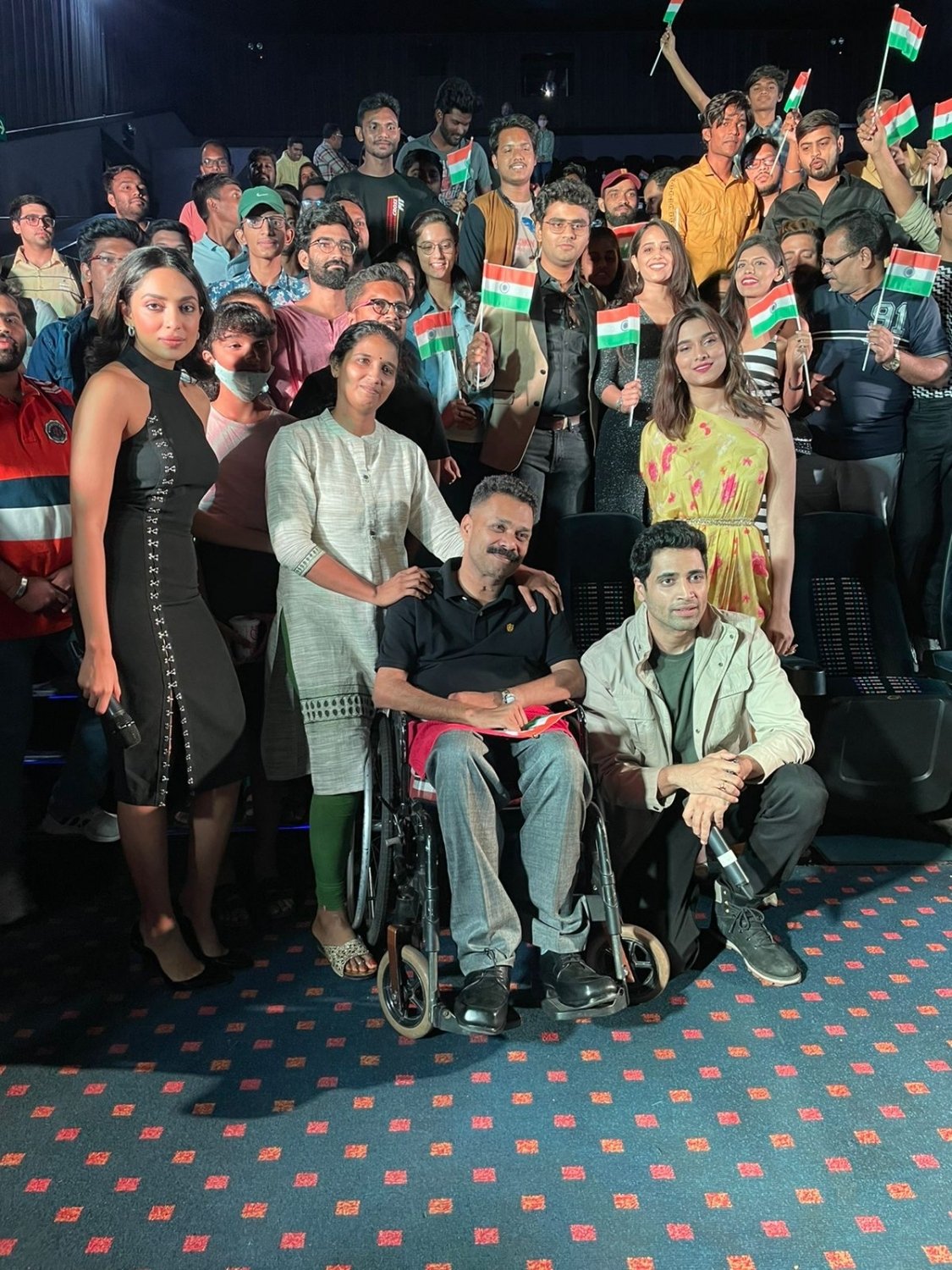 ---
More News
US Supreme Court overturns fundamental right to abortion
7 hours ago
Explained: What's driving Covid surge in India
7 hours ago
Zomato acquires 15-minute delivery platform Blinkit for Rs 4,447 cr
7 hours ago
Tussle between Delhi LG, Kejriwal over clearance of file
7 hours ago
Telangana govt job to brother of youth killed in Secunderabad firing
7 hours ago
Uddhav dares rebels to 'win elections sans Sena, Thackeray name'
8 hours ago
Hyderpora encounter: SC agrees to hear man's plea to exhume son's body
8 hours ago
Rahul writes to PM on plight of Wayanad people in view of SC judgment
10 hours ago
Rahul Gandhi's office in Wayanad vandalised by SFI students
10 hours ago
Rashmika laughs off report claiming she demands flight tickets for her dog from producers!
10 hours ago
Surya, Jyothika's 2D Entertainment to present Sai Pallavi-starrer 'Gargi'
10 hours ago
Samantha at top spot as south dominates India's most popular female stars list
10 hours ago
Private coaching centre owner finally held in Secunderabad violence case
10 hours ago
Explained: What's driving Covid surge in India
10 hours ago
Odia film actor Raimohan Parida found 'hanging' in his house
11 hours ago
Beware! An overdose of pain killers may damage your kidneys
11 hours ago
Why heart attacks in women are often missed
12 hours ago
Will discuss with KCR for setting up Reddy Corporation: KTR
12 hours ago
Teaser of 'Modern Love Hyderabad' out now
12 hours ago
FIFA U17 Women's World Cup: India placed with USA, Brazil and Morocco in Group A
12 hours ago